Had an opportunity to further test the new Pentax Optio W10 waterproof camera on a pod of dolphin busting a school of mullet at Shell Point, FL last weekend.
In the first pic note the disturbed water, below which were two bottlenosed dolphin terrorizing a school of mullet. Note also the panicked mullet going airborne in an attempt to get away from their dolphin pursuers.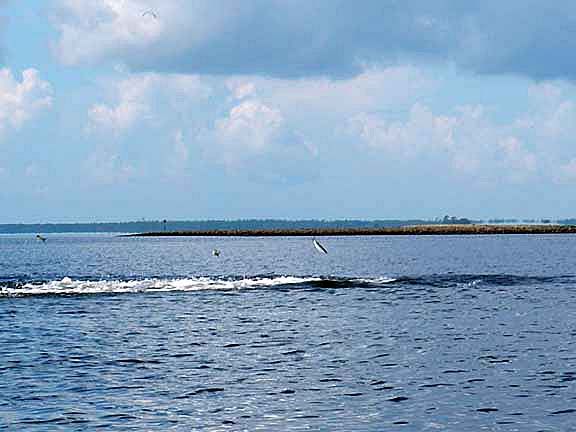 When I saw what was going down, I began following the two pods of dolphins in the immediate vicinity to see if I could get a few action pics. When doing so, I try to approach the dolphin pods as quietly as possible so as to not disturb their hunting any more than minimally. This worked for me at Sebastian Inlet on the Atlantic during GAFFE I last December, and worked again this time at Shell Point on the Gulf.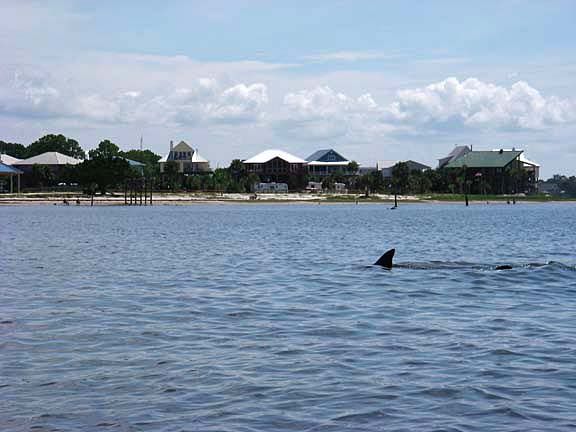 This was a pic taken just at the point a dolphin was breaking off its attack on the mullet school. It turned sharply to port and was headed directly at me, but as soon as it detected me it dove and passed right underneath the bow of my Sport to join up with its partner who had previously left the attack site. I always keep the flippers on the Mirage Drive folded up flat against the hull in these situations so as to avoid any possible contact with the dolphins as they go on their way.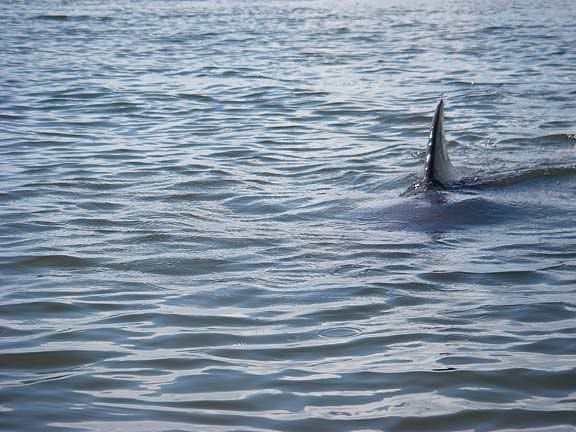 And finally, here was a broadside pic as one of the adults in the pods passed across my bow on its way to follow the mullet school to the next ambush point.