After having considerable trouble finding a suitable downhaul for our Hobie 18. We contacted Murrays Sports, and they were nice enough to put together a parts list for us. Some of the parts for the 8:1 downhaul pictured are no longer available from Harken, so this setup offers a nice workaround.
There are installation notes on the parts list. We just received all of the parts, and I am hoping to install everything this weekend. I will post a picture when the install is complete.
The only addition is that instead of tying the downhaul to the sail (as shown in the picture) we will use two downhaul hooks, which are readily available online.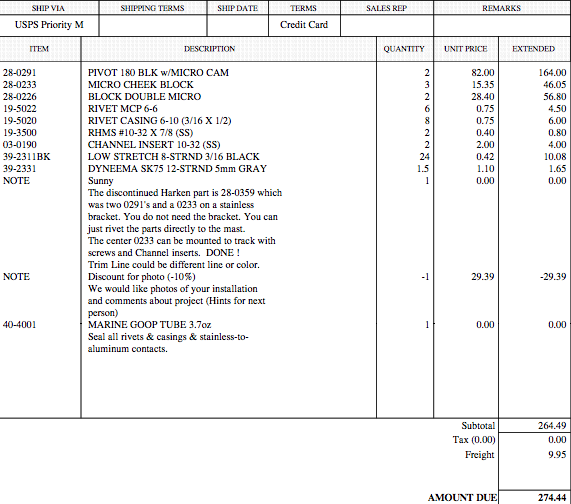 The only alternative I was able to find was also available through Murrays, and is seen below. This is a less expensive option, but I was not happy with the idea of a 5:1 downhaul. I think the option above is much nicer with more power, and is controllable from either trapeze. We saved a bunch of money by shopping around for some of the parts.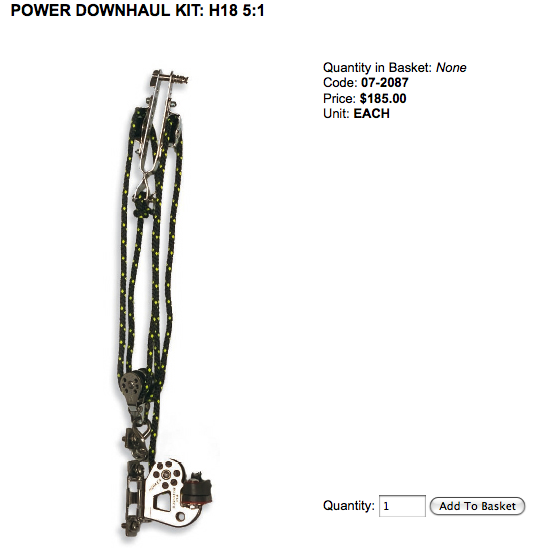 Hope that helps.
Also, here is picture of our boat - just for fun