Well, Kayaking Bob's been back home for a couple weeks but I still have a sly grin on my face from the great week of sailing.
It started with the TI3 team going over every inch of the boat and getting it ready for Bobs inspection. This included:

Railblazing the Akas for fishing gear, cameras and gadgets
upgrading Harken blocks and cleats,
installing a new reinforced crossbar and bearing plate,
tuning the v-brace to fix a bulged hull and poor furling,
installing custom furling blocks,
rerouting and adjusting the rudder lines,
leashing the Akas,
torquing the bolts, lubing the seals, shining the Hakas, etc.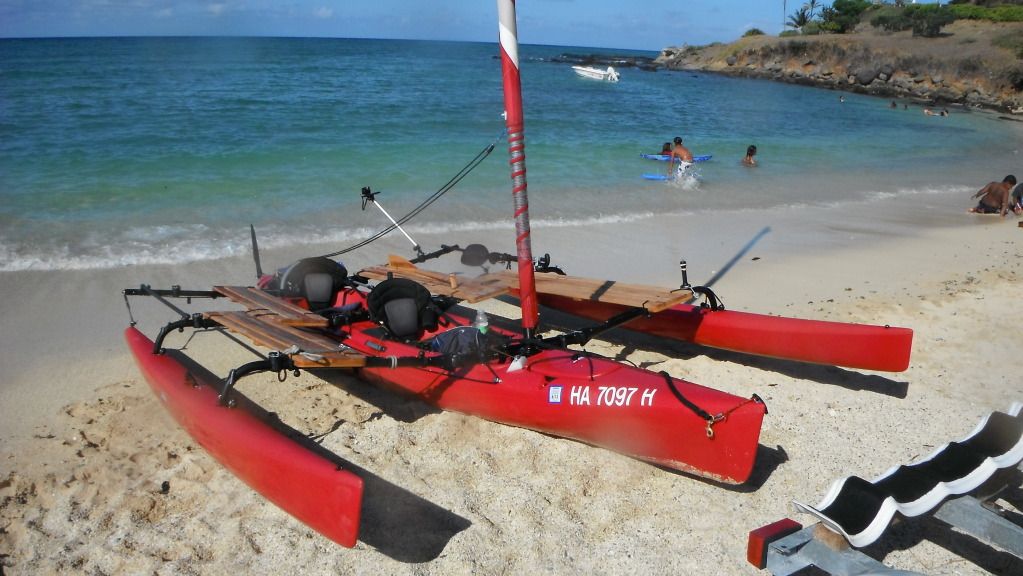 Before sacrificing our good friend from Maui, Batman and I took the boat for a test flight out in open water. We gave the railblaza multi camera rigs a good shakedown and found some annoying flaws that needed to be addressed.
We chose the classic "double Haka" mode (4 benches) and later trolled for supermodels.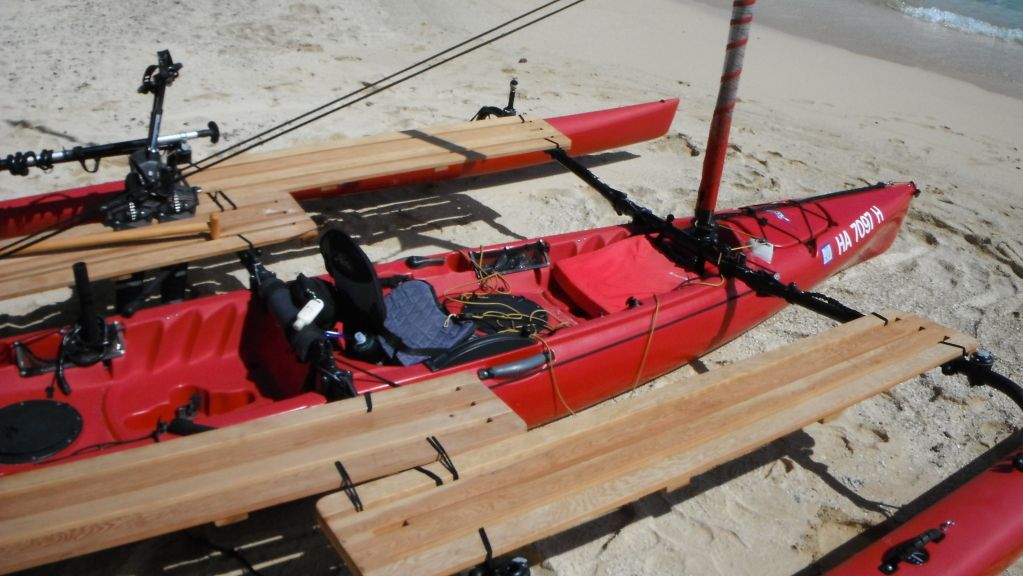 Before we set off, we rolled HD video on 2 cameras attached to the new RAILBLAZA camera booms.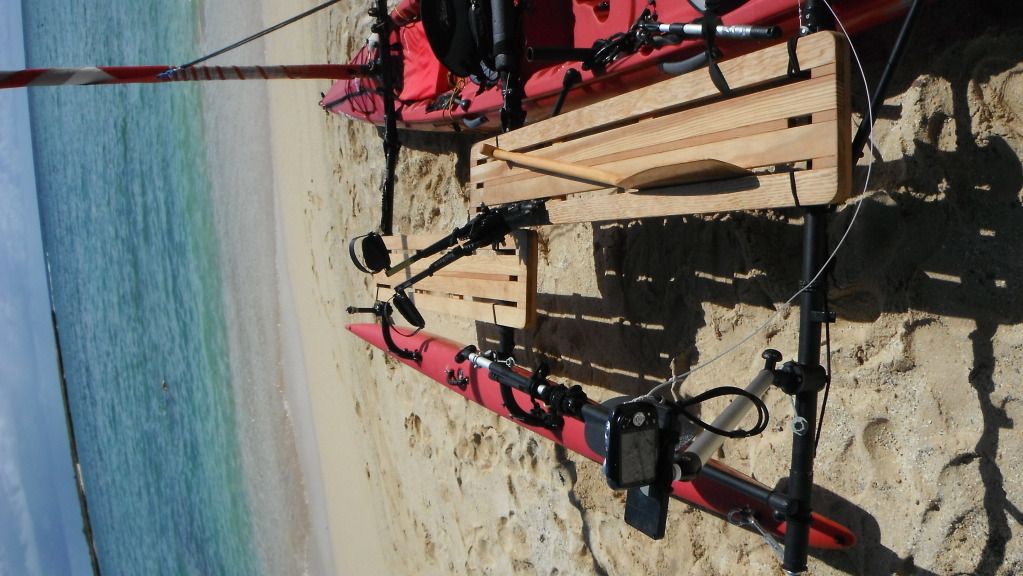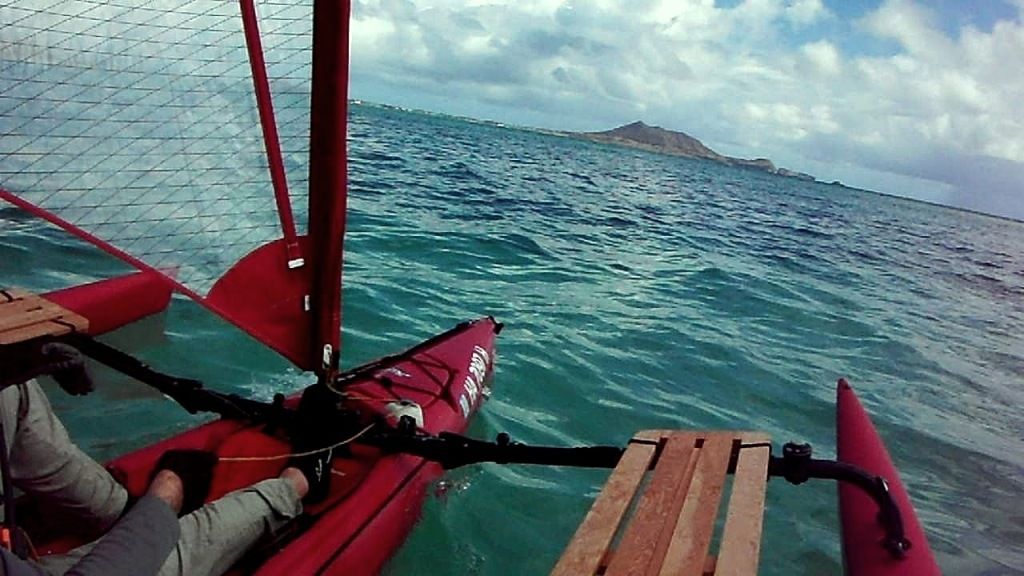 Beating offshore, there was a decent side swell that day and you are obliged to cross a full mile of patch reefs before seeing open water. It usually makes for an interesting transit.
Just the sort of challenge we wanted for the TI3.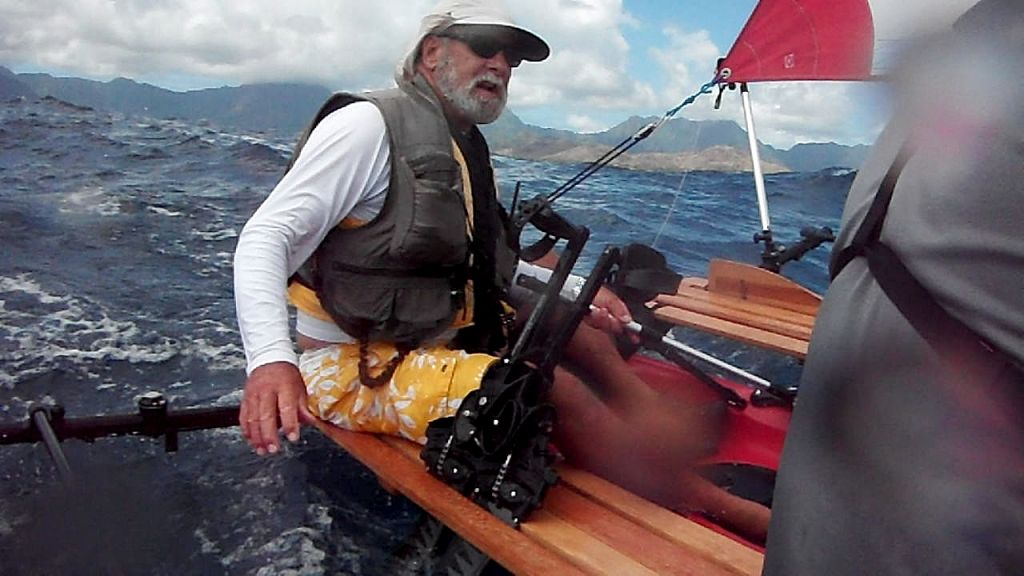 Outside, the sailing was choppy but great and a precurser to the bigger surf Kayaking Bob and I would play in the next day.
The only frustration was the constant need to adjust one camera boom that rocked loose over and over again in the choppy conditions.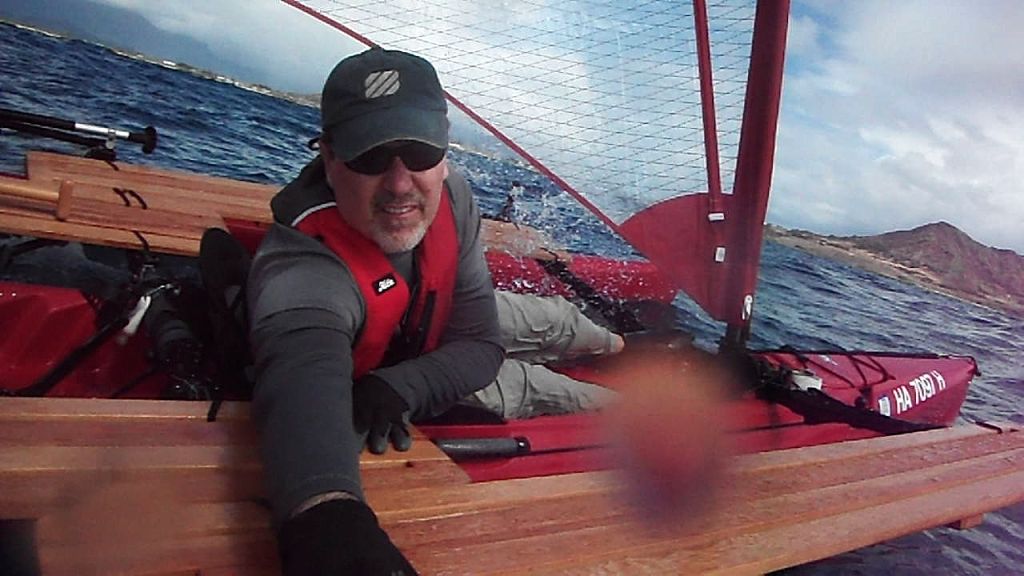 I'll get back to you all soon with details of KBOB's rides aboard the TI3 and Batboat, - and let you know how the supermodel thing worked out.