I have no evidence that plastic welding, done properly, would or wouldn't be as structurally sound as the material surrounding the repair. I'm neither a welder nor a plastics expert.
However, I began practicing with the KC Plastic Welder I got in today. I took a section cut from an older Hobie Outback (had installed a twist and stow hatch in front of the seat and saved the plastic disc).
I started by cutting a slot with a hacksaw.
Then used the welder to make a slow pass over the area to heat it just to the point of softening it, and then a second pass with the plastic stock inserted and pushed against the surface.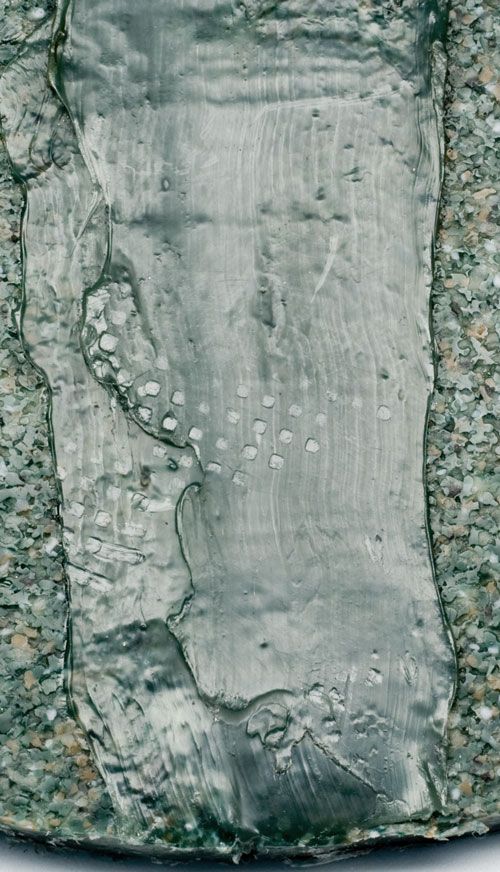 I wanted to see if the plastic had filled the crack and bonded as I hoped so I decided to shave off the excess. This was extremely difficult to do. The stock adhered like nobody's business. Finally I gave up on shaving and just sanded down into the plastic to try and uncover the crack. Although I was able to find it, everything appears to have reflowed smoothly enough that it's difficult to see where the crack was originally (yes, that's the top of it in the center of the photograph).
Hand flexing of the plastic disc did not cause any damage nor the crack to reopen or show. I feel that it's a pretty strong repair, at least as strong as the material itself.
Now having said all this, I'm not recommending that you try to enact such a repair yourself. This was my first attempt and it appears to have come out rather well. I felt the key was to get the plastic really hot - hot enough to slightly melt but not so hot that anything melted to the point of becoming mis-shapen. Then, it would reflow as it cooled, melding back into a single unit. This is what appears to have taken place.
Obiviously, however, the opportunity to screw up is at least as possible, if not more than so, than the chance for success. The tool alone is not enough - there has to be some proficiency in using it. I may have just gotten lucky this time out.