To celebrate taking my TI out four days out of five (retirement is not all bad LOL) I tackled a big trip (for me) today, as can be seen from a Google Earth extract. I hit 7.5 knots to windward, bit suspect I got a little help from the tide
(for scale, the lake is 24kms long. Total trip time was 6 1/2 hours including nattering at the sailing club.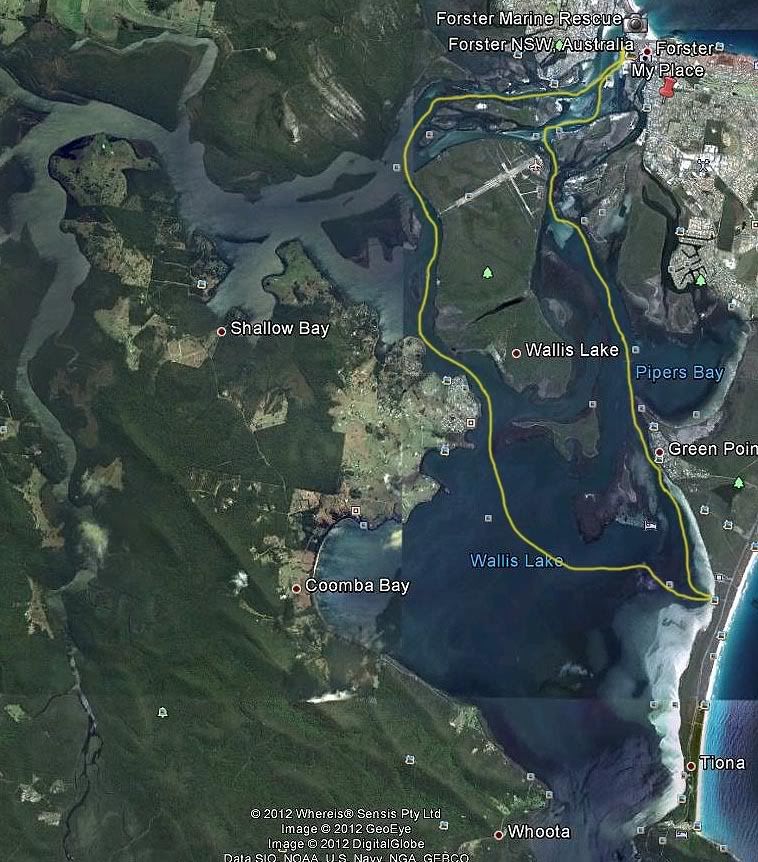 The sorthern most point was a dinghy sailing club, and they very kindly made me a coffee.
As you might have guessed, my track omitted the numerous tack...
_________________
Tony Stott
2012 Tandem Island "SIC EM"