chrisj:
I beach land quite a bit down here in Florida, and normally go into shore nose first. I jump off the TI in waste deep water and walk it in hanging on to the stern. However there is a problem with that at times because the waves raise the boat over my head, and it is extremely difficult to hang on. Some people have a line off the back that they can hang onto to guide the boat in. When the breakers are 2 ft or more I typically drop my anchor just off shore (tied to the stern) then use that to guide me in. After I'm safe on shore I walk out and get the anchor (usually in about waste deep water).
I wonder if when launching in surf if I could do the same. Before launching walk out into the surf with the anchor in hand, then set it, then pull the boat out thru the surf. However I have never had a problem getting the boat out by just hanging onto a bowline and walking the boat out past the surf (two of us when the waves are bigger). Fortunately down here in Florida we can get away with that because all the shore lines are very shallow and sandy, and the water is always nice and warm.
Here is a pic of my anchor setup, I have a Fortress Guardian G7 anchor that really works well. The swing bracket raises the anchor above the rudder out of the way. Just release the rope and it drops, when weighing the anchor you just pull it in and the bracket swings up.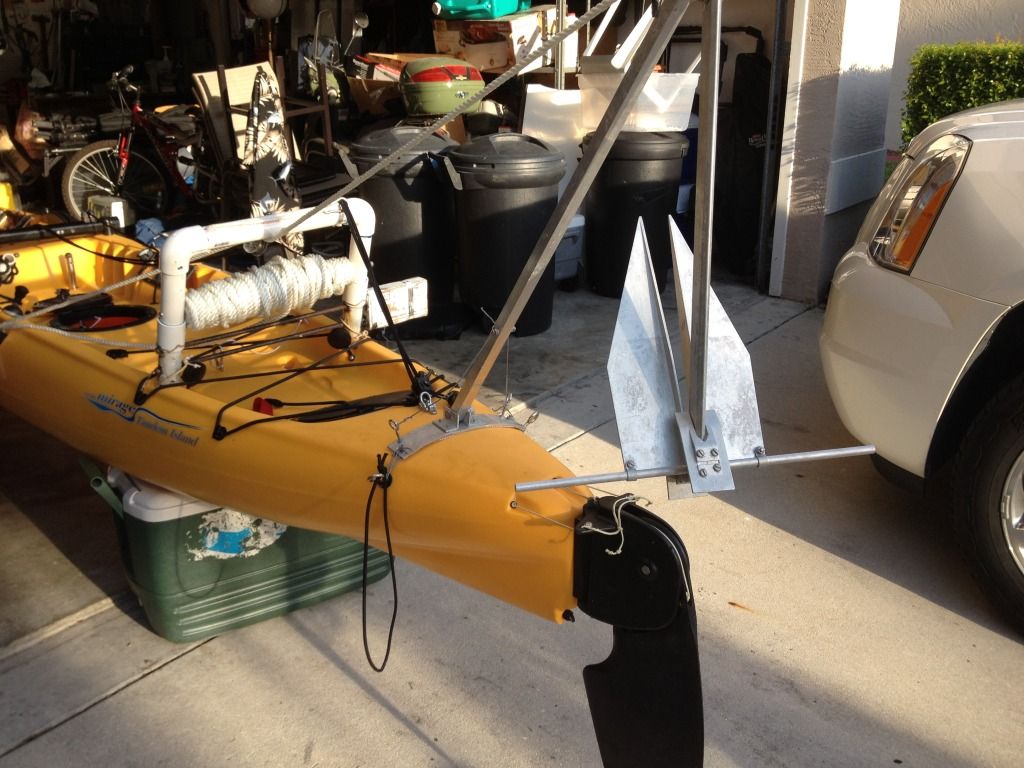 Hope this helps
Bob