As I had previously mentioned, I fitted external emergency steering to my TI after getting blown out to sea when my internal steering control lines broke.
Probably best to explain what I aimed for.
* Wider steering arms at the rudder to reduce interference of the lines with the hull
* 2 to 1 tackle on the steering line to lessen the effort (Tied off on the base of the now unused bungee there for the old twist & stow rudder)
* Adjustable bungee cord on the other side to allow for different weather conditions
* Cam cleats on both lines next to the driver seat to enable locking 'em down.
* I didn't bother with fancy fairleads etc, as this system won't need to overcome long-term friction issues
So here are the goods I used.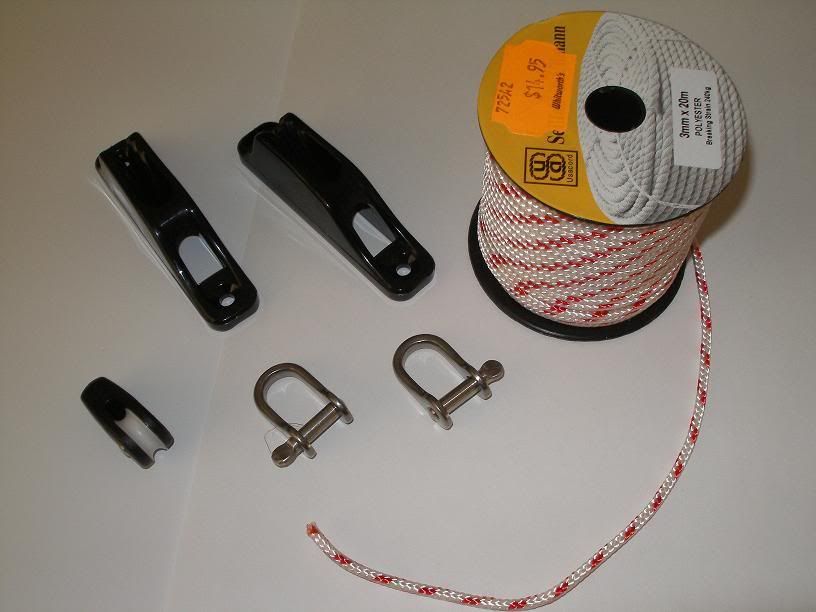 Here is the system on standby (slack lines) The rudder extensions were made from some carbon fibre I had lying around, but anything would do for this task.
Here it is set up with working tension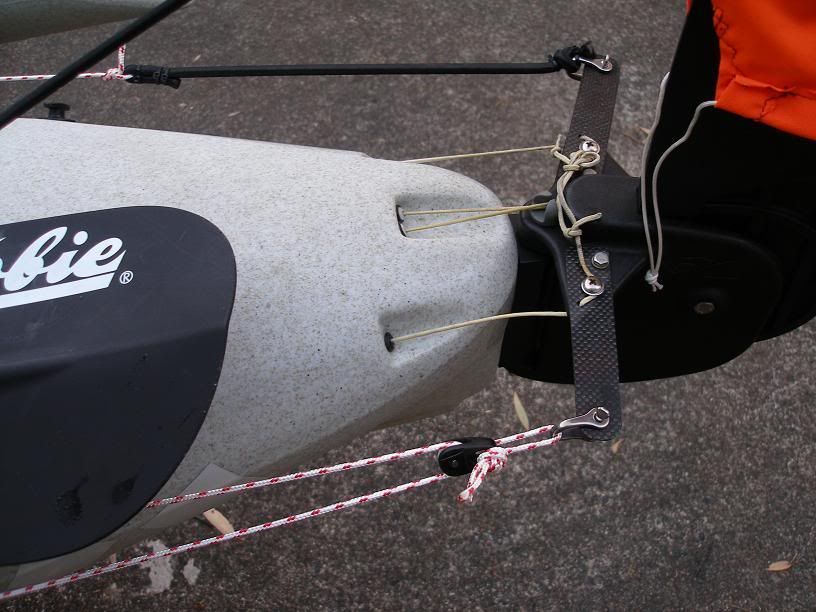 And here is a boring shot of one of the cam cleats. Obviously I was able to attach these to my "captain's chair" platform, but they could just as easily been mounted directly on the rail.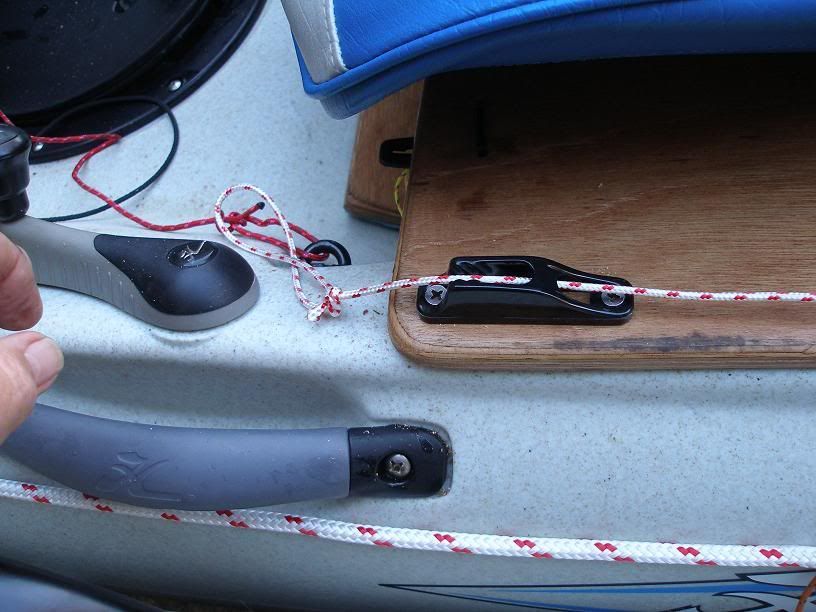 Testing it in the yard shows that the 2 to 1 purchase enables the system to easily override friction of the standard internal steering, so if that was broken, the emergency one would be even easier to operate.
Job done!
_________________
Tony Stott
2012 Tandem Island "SIC EM"