Hadn't seen that one yet. Looks pretty neat! I went with the TDA (transducer deployment arm) from Mad Frog. It's like the Liberator but without the base for the unit to sit on. I wanted the unit on a RAM mount so the TDA is mounted to my Pro Anglers starboard mounting board just in front of the RAM mount.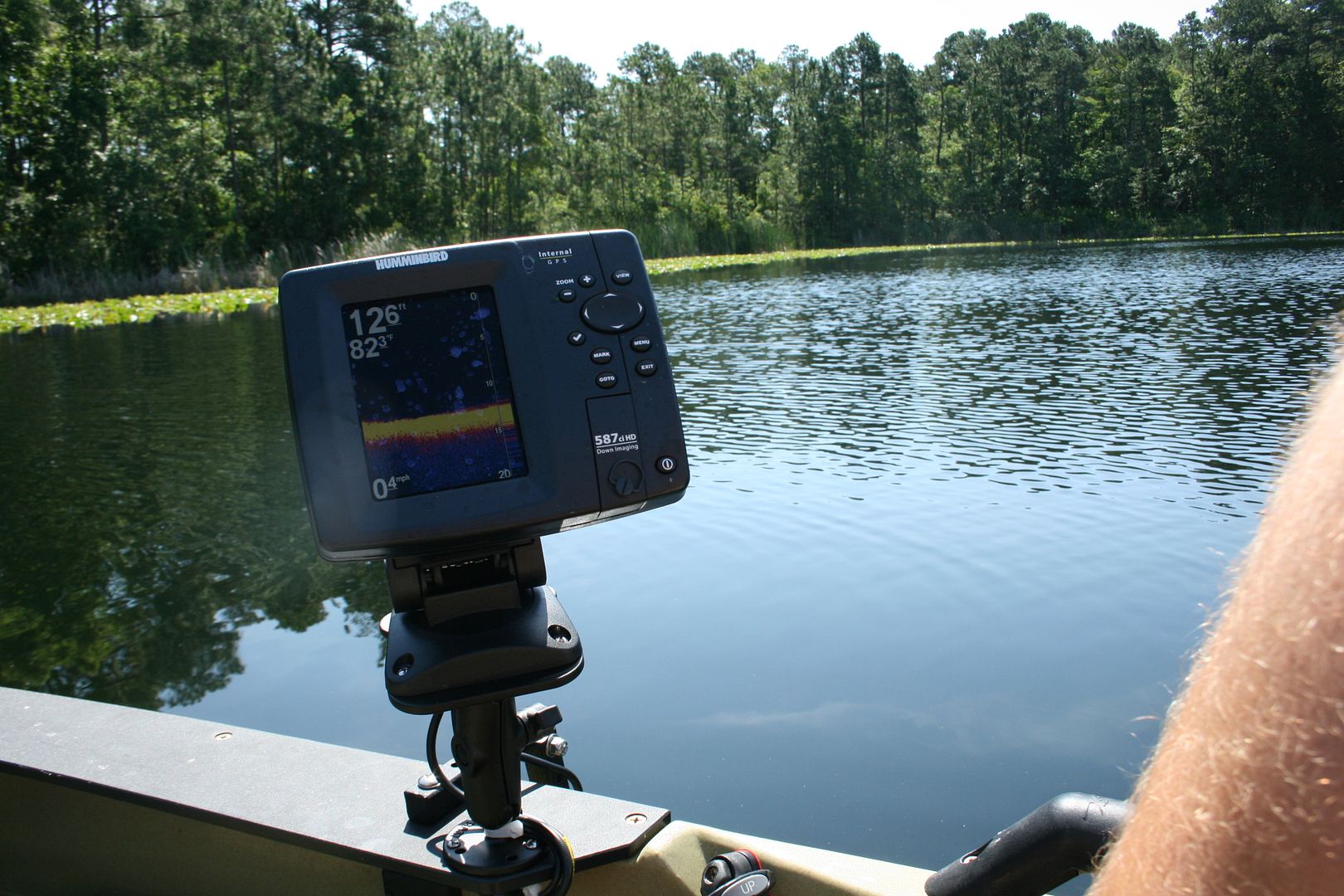 You can just see the TDA sticking out behind the RAM mount base. I just trimmed the two sections to fit the angle of the boat and screwed it down. It simply folds up and rotates out of the way when I'm transporting the PA in the truck or when I'm beaching it. I even made sure that it rests inside the edge of the gunnel when stored so that I can slide through brush without it snagging in the stored position.
The only downside I see to this type of installation is that when I'm fishing topped out sub aquatic vegetation you have to stop and clean the grass off the transducer from time to time as it does snag it and eventually builds to the point that there is a lot of drag and your signal gets blocked.