I recently had to replace a couple of the luff protectors on my mainsail. Several years ago, Hobie changed from a four-rivet luff protector to a new design with five rivets. The earlier version of this protector had a tendency to crack apart after a few years (but the problem has supposedly now been resolved). One of the main problems is that the Hobie luff protector replacement kit comes with rivets which require a special tool for installation. I chose to instead use machine screws to install the new luff protectors. This may be of some help to anyone else who has to perform this repair.
Three of my luff protectors were severely cracked to the point that I thought the batten tip would be in danger of poking through the sail. A couple others had less severe cracking.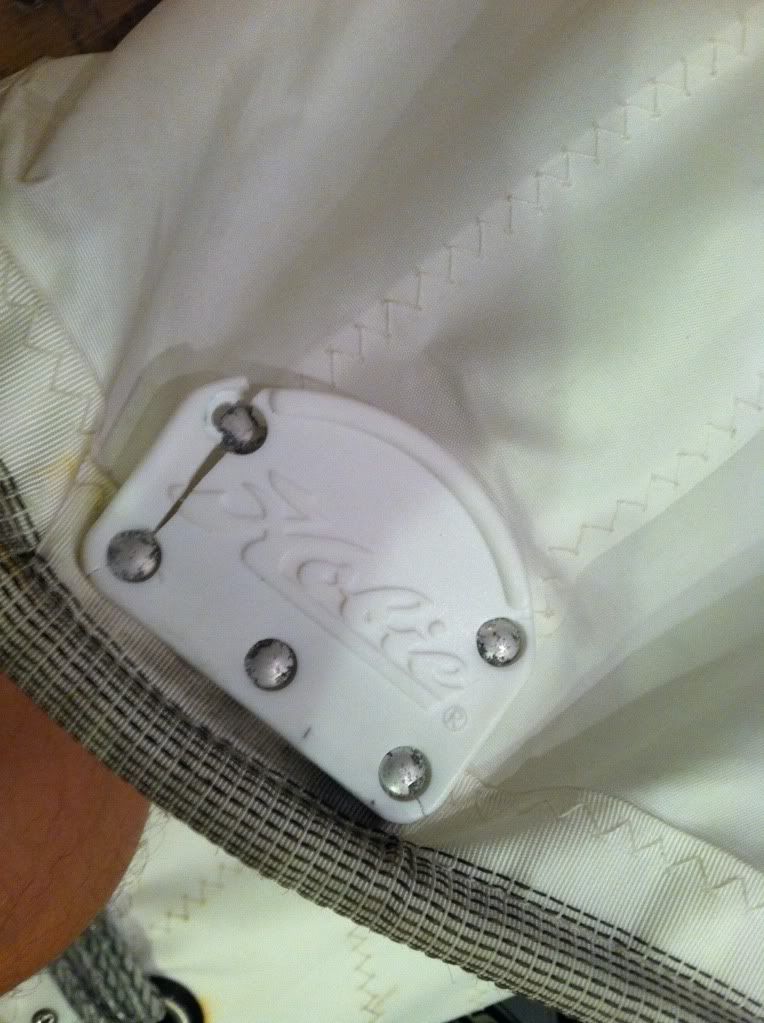 The first step is to VERY CAREFULLY drill out the rivets. The rivets are aluminum, so they drill out easily, but you don't want to slip and damage the sail. I started with a 3/16" bit and then used a 1/4" bit to finish the job.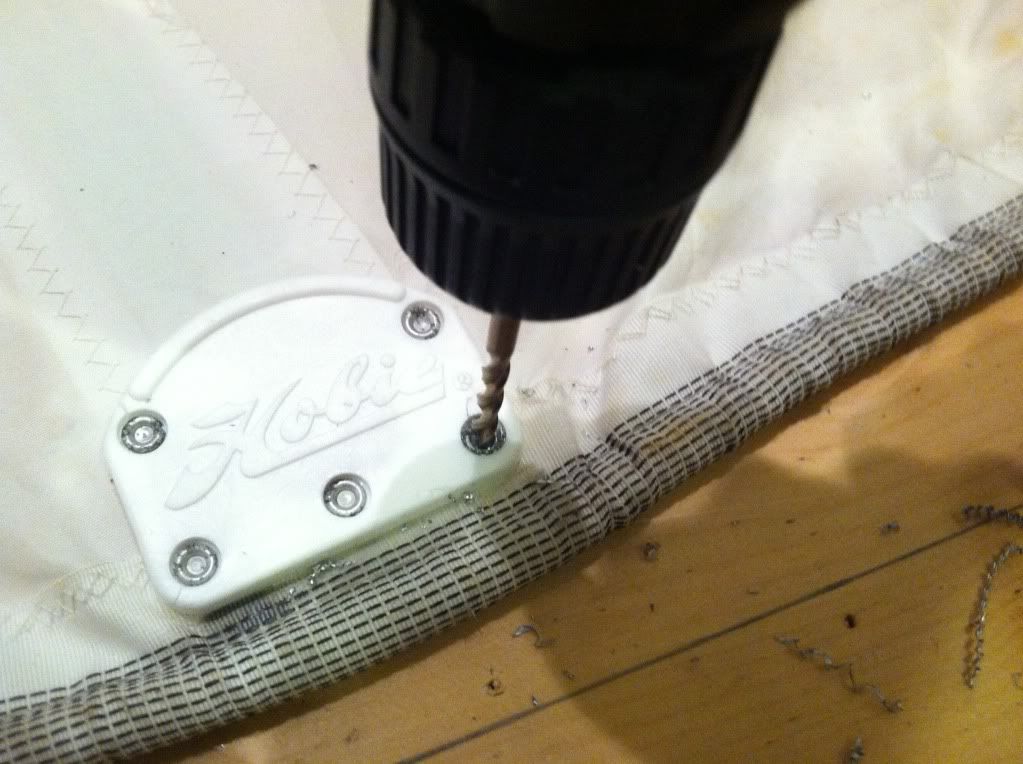 Once the ends of the rivets are drilled off, use a shop vac to clean all the aluminum shavings off of the sail.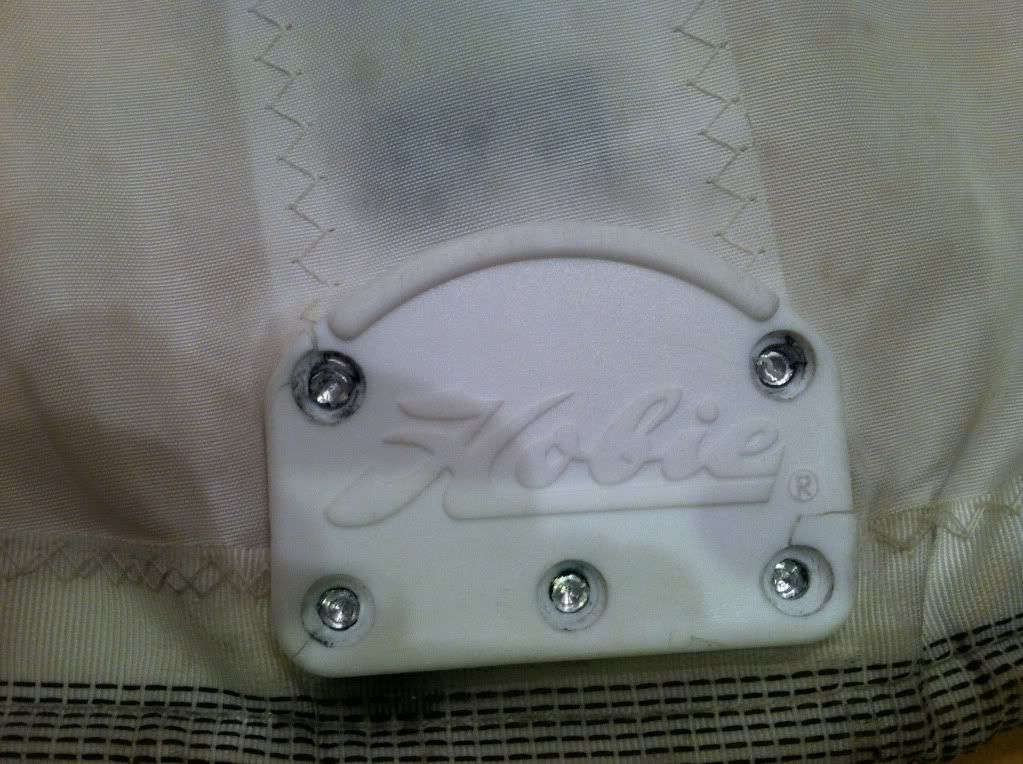 And very carefully remove the protectors and rivets from the sail. Be careful not to tear the sail with the sharp edges of the rivets.
The Hobie kit comes with both sides of the protector and five aluminum rivets which require a special tool for installation.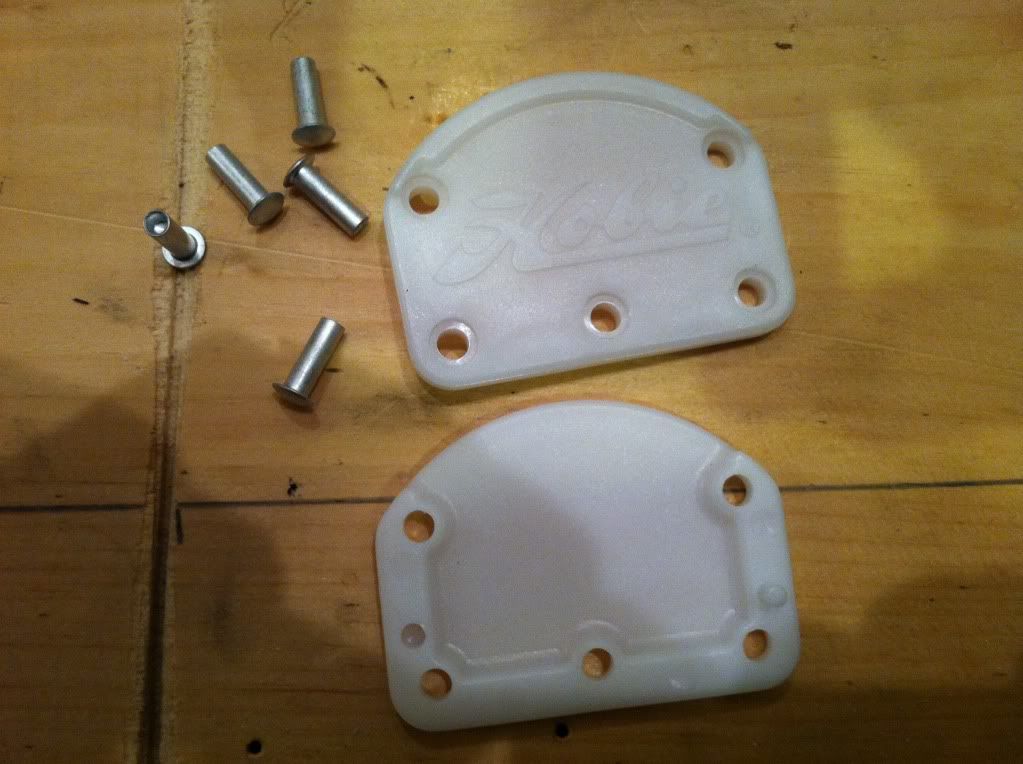 In my case, I used machine screws with nuts, washers, and loctite in place of the rivets. I ordered these fasteners from McMaster Carr. You need to use specific size washers and nuts in order to fit into the recesses of the protector. The main problem with using McMaster is that you generally have to buy way more than you need, but you probably won't be able to find the right size parts at your local hardware store.
Screws: 91400A196
http://www.mcmaster.com/#catalog/118/3047/=jht4pw
These were a little long, I probably should have used 1/4" long.
Nuts: 90205A309 [url]http://www.mcmaster.com/#catalog/118/3185
/=jht5lo[/url]
Washers: 90945A725
http://www.mcmaster.com/#catalog/118/3220/=jht68d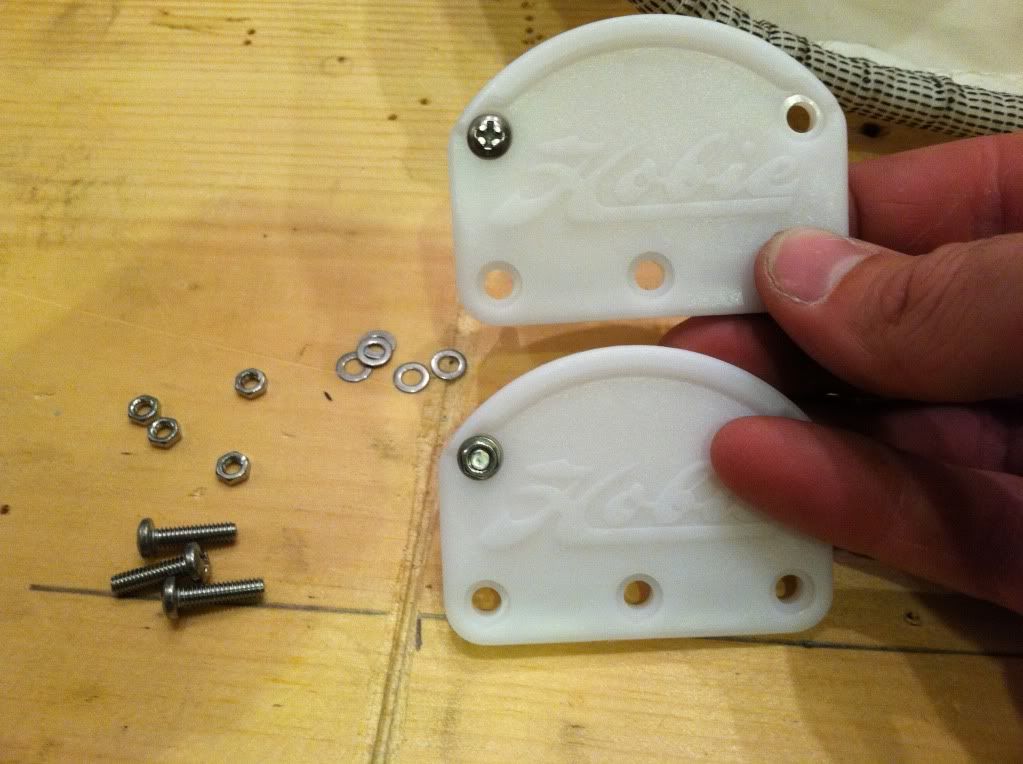 Install the new protectors by aligning the holes in the protector halves with the holes in the sail and insert the screws. Put the nuts and washers on with a drop of loctite and snug everything up. In my case, I would have been better off with 1/4" long screws rather than 5/16" which were a little too long.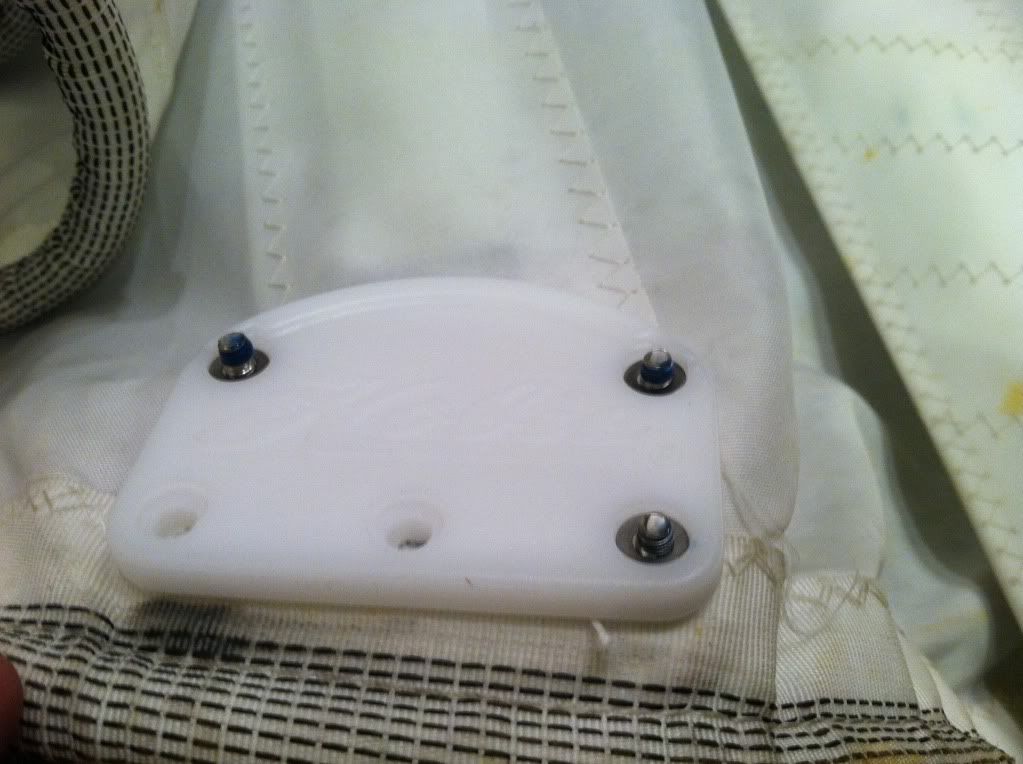 To cover the sharp edge of any long screws, I just added a second nut.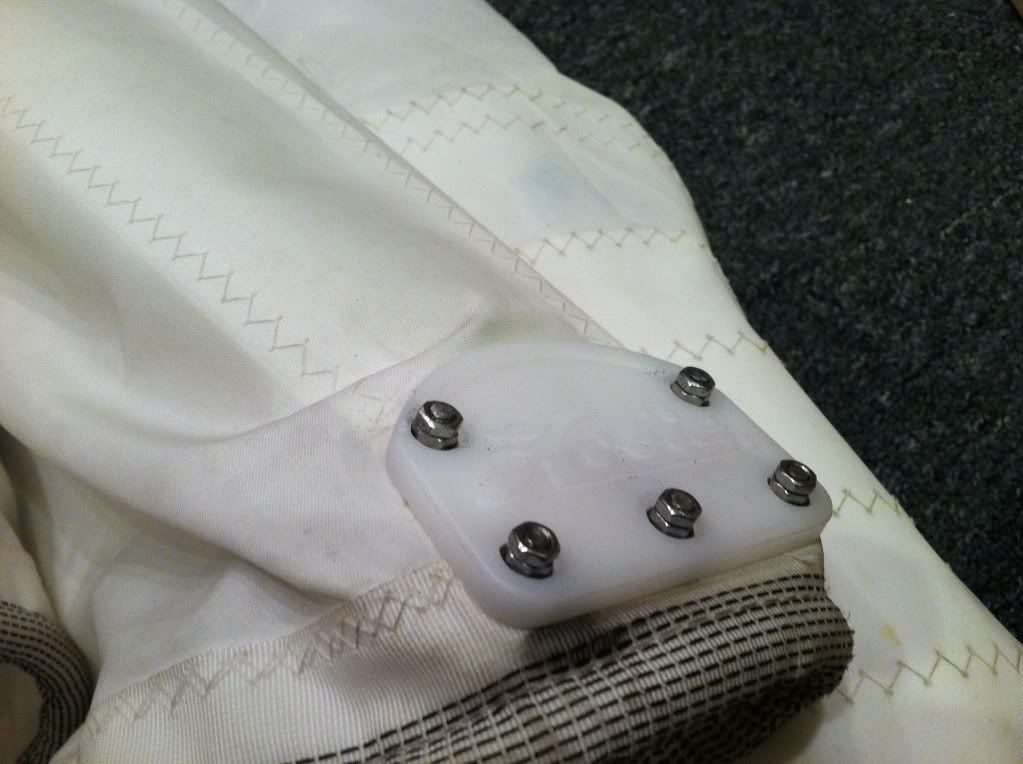 The end result is newly installed luff protectors with no worries of the batten tip poking through the sail.
We'll see how long these hold up.
sm