MBounds wrote:
One word:
Hydroturf
http://hydroturf.com/products.php?cat=S ... Hydro-Turf
Lighter than neoprene, with none of the bad habits (water retention) of carpet.
Bit pricey, though, especially when you add in the adhesive.
Order the "B" stock material. Great Stuff and great company. I use to be sponsored by them when I was racing Jetskis and competing in Freestyle.
Picking up a H16 in the next week, plan to install turf on the sides over the winter.
This gives you an idea on how much you can work the material, if you look to the left side, there are footholds where the turf when heated can be molded and stretched into inverted or negative angles.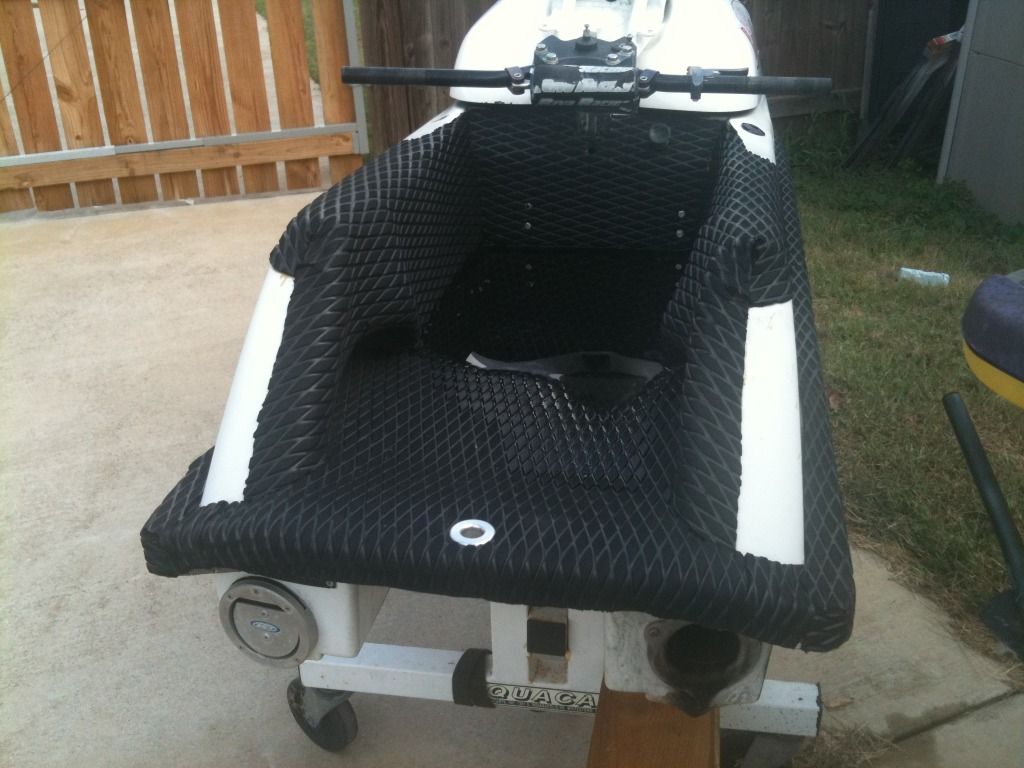 Disclaimer, I did not turf this hull. One I was selling for someone.