optikid wrote:
flatlander wrote:
Hobie needs a boat that looks (ala the AC boat design, swept back bows, square top sail), and is, fast.
a 14 foot(i think thats the size to fit in your garage, maybe the mast is 2 part?) catamaran that you can add a spinnaker, trapeze and jib. and and could have smaller main sails like Europe offers for the 16.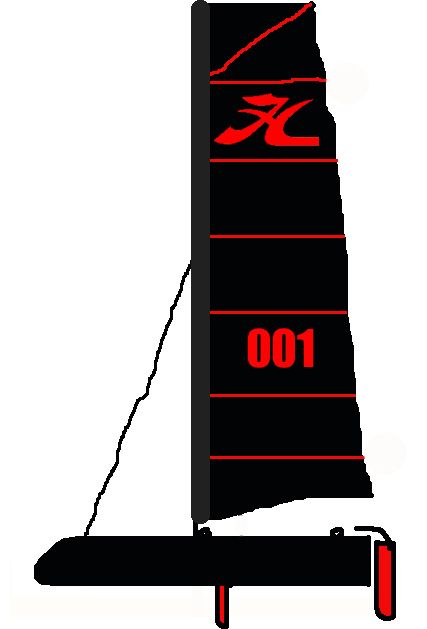 looks good "kid"
two part mast would be OK
what's the wire thinghie in front? think jam the mast in the front beam and
go
slip on sail, ala Laser (remember, instant gratification)
trapeze? no way, a hiking boat with rolled off and padded deck between the beams
daggerboards? maybe, but less parts = quicker...build skegs in the hulls
no jib or spinnaker sails, dilutes the product (complicated and takes too long)
13 to 14 feet, some engineer will have to figure out beam/sail area/mast height
100 to 125 pounds would be easy enough to throw around
this about a "One Design"?
Opti (1947) Sunfish (1951) Hobie 16 (1969) Laser (1970)