jmc wrote:
It's a disappointment that a factory engineered and constructed seat for the AI like the Pro-Angler enjoys isn't part of Hobie 's R&D without having to modify the AI hull HOW HARD COULD THAT BE?

I know they would sell!!! Matt,... Are you in any position to inquire or encourage the development of such a seat?

Jim
Jim,
Have you taken a close look at a new PA? The mods they made to the PA deck to allow for the new seat are not trivial (even though the old PA also had a "deck chair" type seat), and I suspect it would be far more logical (that is, if Hobie even think it is necessary to change the current type of seating to that used in a specialised fishing kayak like the PA) for Hobie to redesign the hull to accommodate it, rather than making lots of compromises to somehow adapt such a seat to existing hulls.
I reckon Tom is more on the money, and it would be more logical for Hobie to simply raise the seat tub level on AIs and TIs if there is sufficient demand for it.
In the meantime, it is not an expensive operation to adapt a skipper's seat to existing AIs & TIs to give many of the benefits available from the PA fishing seat.
I went OTT and added a swivelling "captain's chair" which works really well.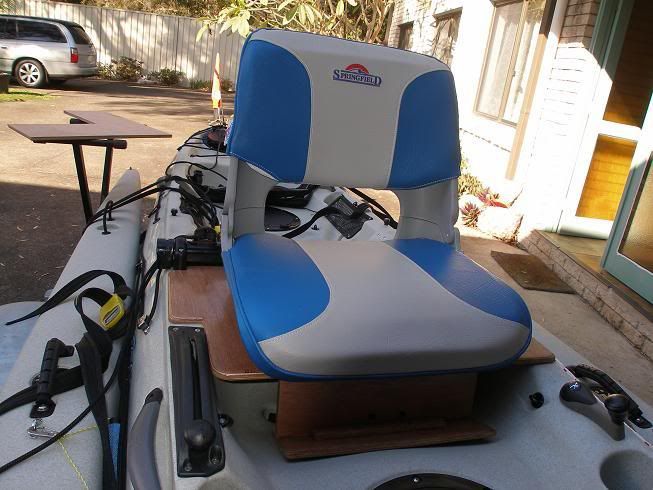 _________________
Tony Stott
2012 Tandem Island "SIC EM"