I've tried various mounts for the Drift HD camera I carry on all my Hobie kayaks. While all have worked well, I had different systems on each boat and found myself having to remember to swap pieces back and forth each time I took out a different boat.
It dawned on me yesterday that all Hobie kayaks have molded in rod holders that are nearly identical in diameter and depth. So I decide to mock up something in a rod holder that could be used to mount a camera the same way in every boat. One piece that can be swapped out from boat to boat. Something very simple.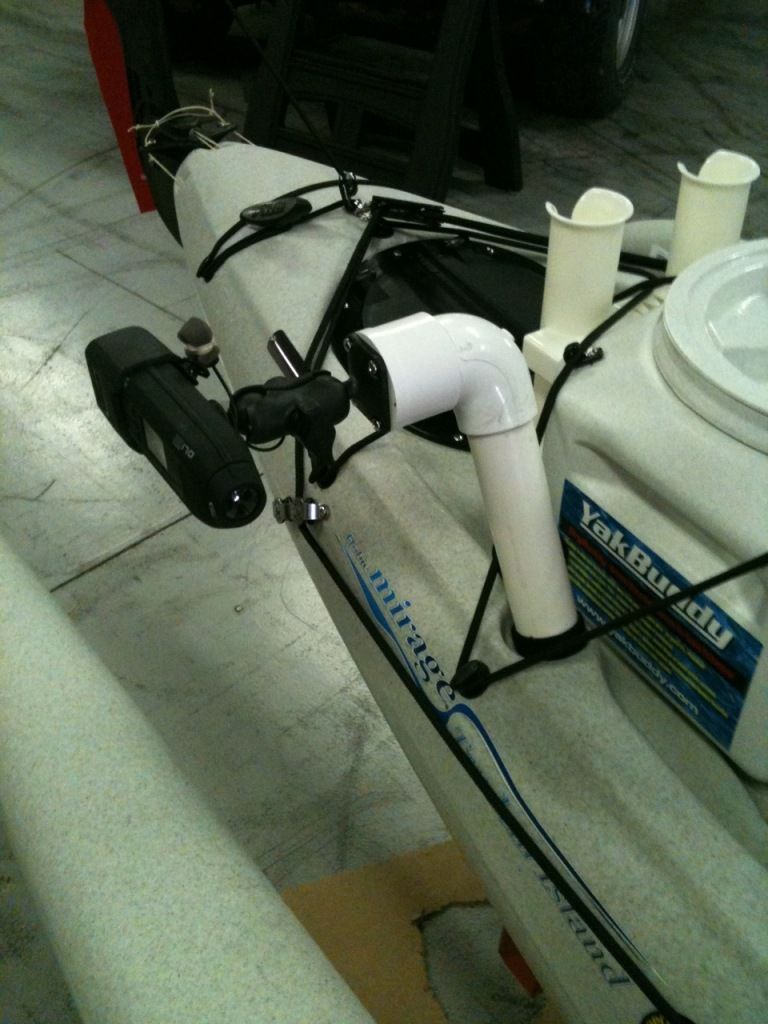 This is a mock up from simple PVC parts. The main pipe is shimmed with a thick velcro band, which fits very snugly into the rod holder and allows for minute differences from yak to yak. It won't turn or spin, at least not easily. If it works the way I suspect, I'll cook up a molded or machined item that'll be a little cleaner. In the meantime, having one simple mount that can be swapped between any of the Hobie kayaks will save me from having to remember which boat requires which pieces.