I use mast stepper 2 on regular basis on my H17. It is easy and quick to raise the mast solo. With 2 people and good back -- manual stepping is the way to go.
Search this forum for
mast stepper
and you find lots more opinions on the topic, for example
http://www.hobiecat.com/forums/viewtopic.php?f=15&t=40884&p=165982&hilit=Mast+stepper+2#p165982
There are a couple of modifications I've done to mast stepper 2:
1. About 6 ft Y pole on the back of the trailer. This makes it easy to handle the mast and gives a good initial angle to rise.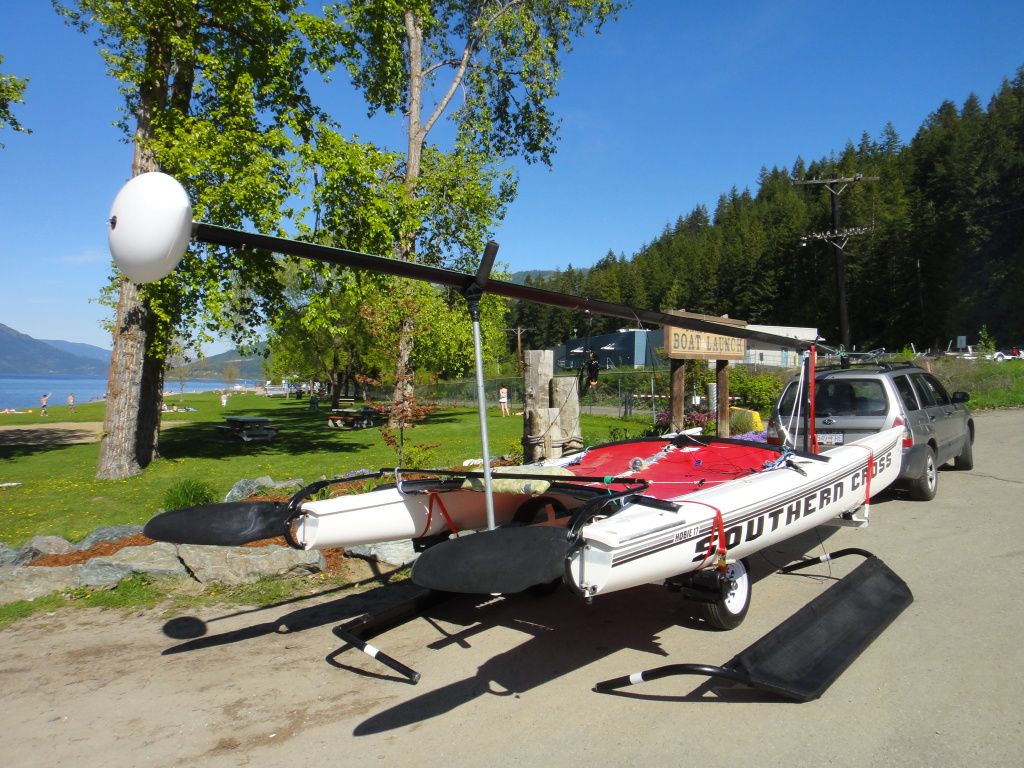 2. I use a short bungee at each trap wire to stabilize the mast. As you rise the mast, the stabilizing wires need to be shortened. The bungees can suck in the difference, so no adjustment is required.
I would still recommend you have a couple of adult helpers first time you go about mast stepping. Also, make sure there are no people, vehicles, etc., in the radius of the mast may fall.
Best of luck, and remember to watch for those pesky power lines...