Well it's time to start rigging up the Adventure. I just started yesterday so I haven't got a chance to do much. First off I mounted two 4" pieces of YakAttack Gear Trac to the front sides of the kayak.
On the right side the GearTrac will allow me to mount a Panfish Portrait W/camera. Or perhaps a rod holder.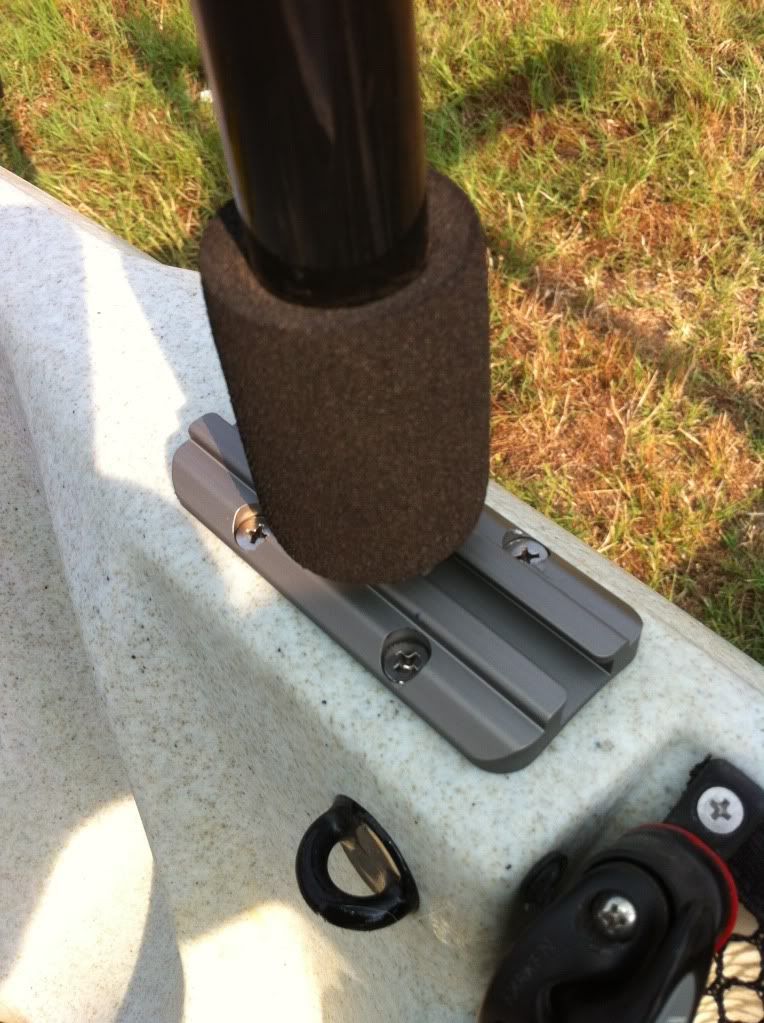 On the left I will mount my FishFinder. For right now I have a made a temporary transducer mount with a YakAttack dogbone combo.
Eventually I'll move the transducer to the rear of the kayak but I'm waiting for a mount to be made before I can do that.
For the battery I'll be mounting it back in the 8" twist & Stow hatch in the rear of the kayak.