No matter how hard you try,
water will always get on the inside of your kayak
. Efforts to keep your electrical dry and secure are important. There are not many places you can secure your battery without having some exposure to water. I don't worry so much about the battery getting wet but
do have concerns about the connections that saltwater loves to seek out
.
The best solution to securing your battery and keeping it dry is to mount it in the rear hatch of your Hobie. In my 15+ years of rigging kayaks, this is the best all round solution.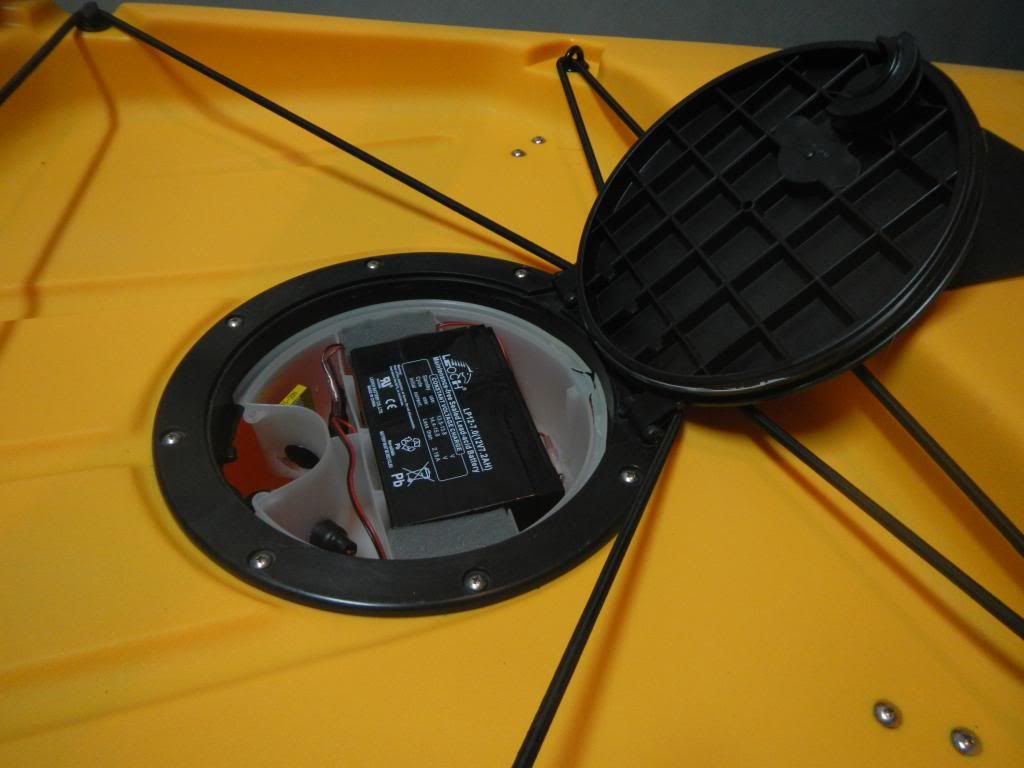 So true!!! and thats the exact same battery size and storage solution that I did