... or make your own (including rudder cover) from canvas!!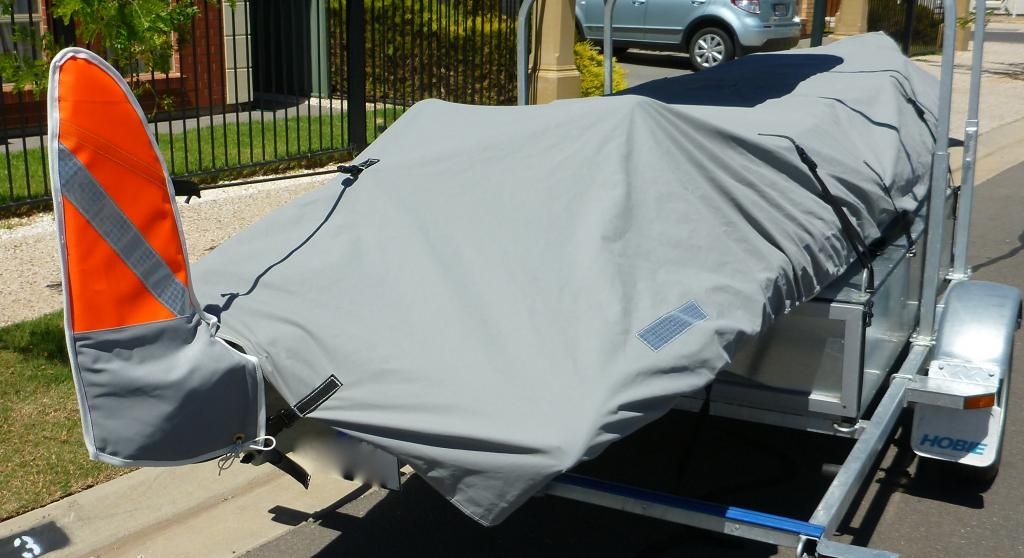 I can leave the scupper wheels attached, seats fitted, etc. The mast & sail also fits underneath & the whole unit is safe whilst driving short/long distances & whilst parked in carparks.
(The box underneath the TI stores our camping equipment when travelling!)
I will also be slinging my timber kayak underneath the Thule Roofboot for the 1200km drive to Canberra next week.