SkiPro3 wrote:
Instead of strapping the kayak down to the trailer, I wrap straps around the kayak and the PVC pipes in a big loop. This way the kayak can move with the PVC as it flexes. Sort of like a big spring. I use a cover to hold down the kayak with straps. Here's a photo;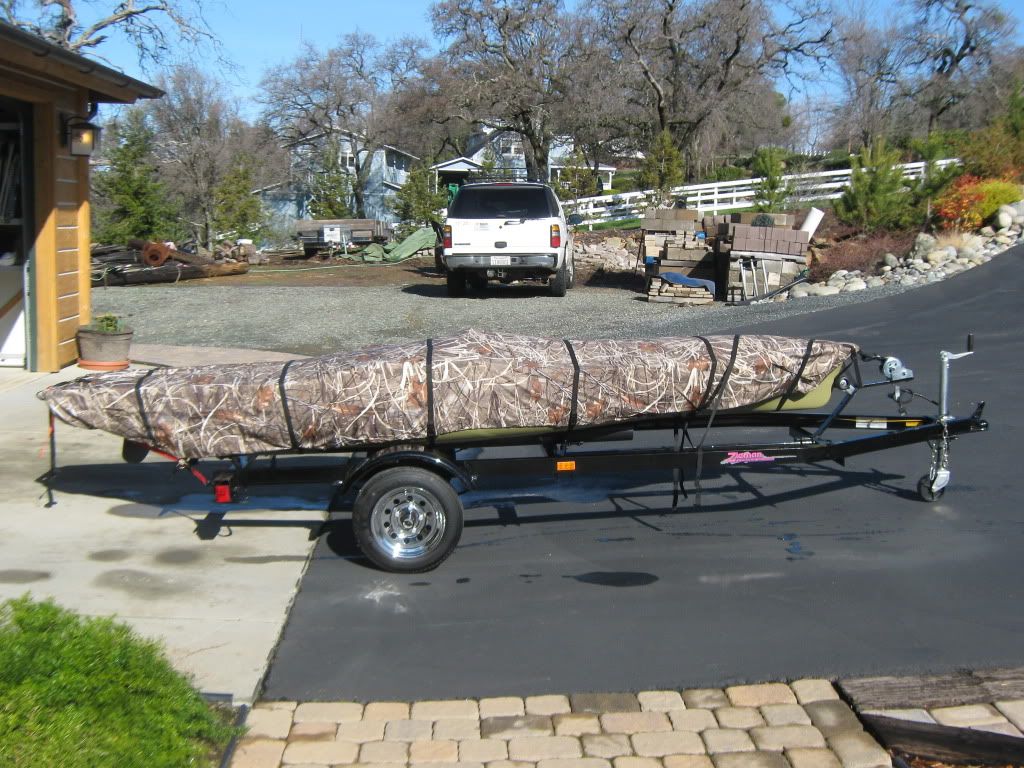 The straps do not attach to the trailer, the straps attach to itself and works like your belt around your pants. Not like suspenders. ha!
Thanks for the info....how are you connecting the front (and back)?
Great rig...I would love to see other angles.