I think the stock furling cam placement only prevents sliding to the starboard side. There is still room to shift to port unless you block this gap.
Mingle - The screws are a definitely a problem if they protrude at all. Screw tension determines the action of the cleat. Stock screws are just the right length, but only if the stockcams are tightened properly. If you go too far, the cam will bind and the screw tip will protrude.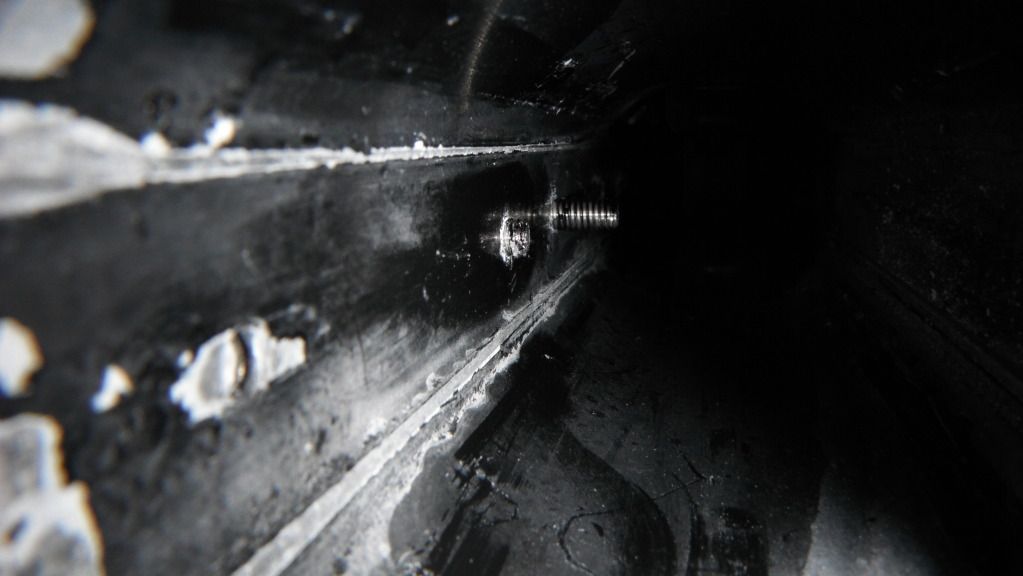 If you change the wedge or add sexy hardware like this extreme angle fairlead, you'll likely need new stainless hardware and you should custom grind the tips.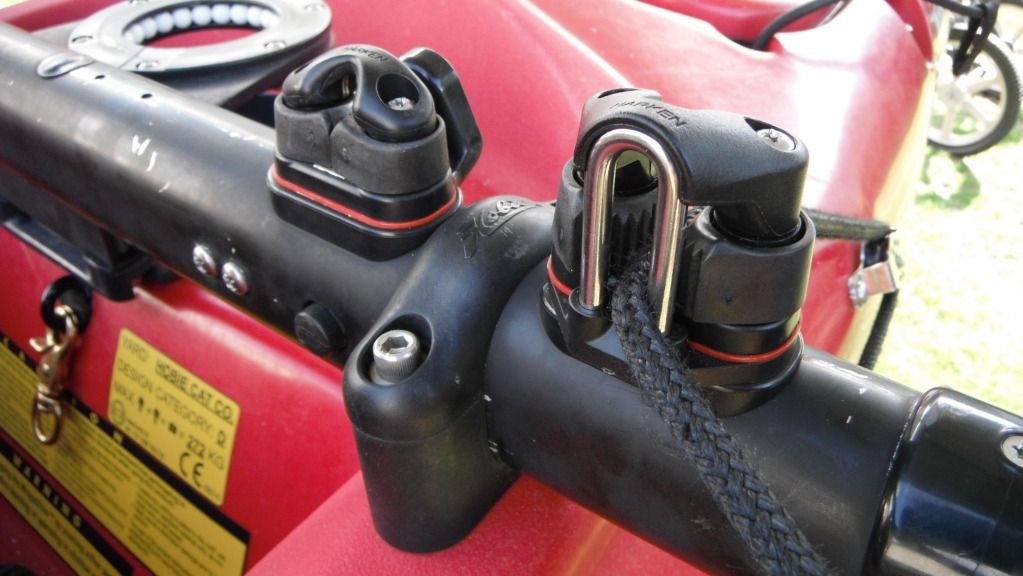 When everything is perfect, you can set them with blue locktite.