For Sale, a used Hobie 18 Trampoline. It is a light blue, solid vinyl tramp, manufactured by Hobie Cat, so it's class legal.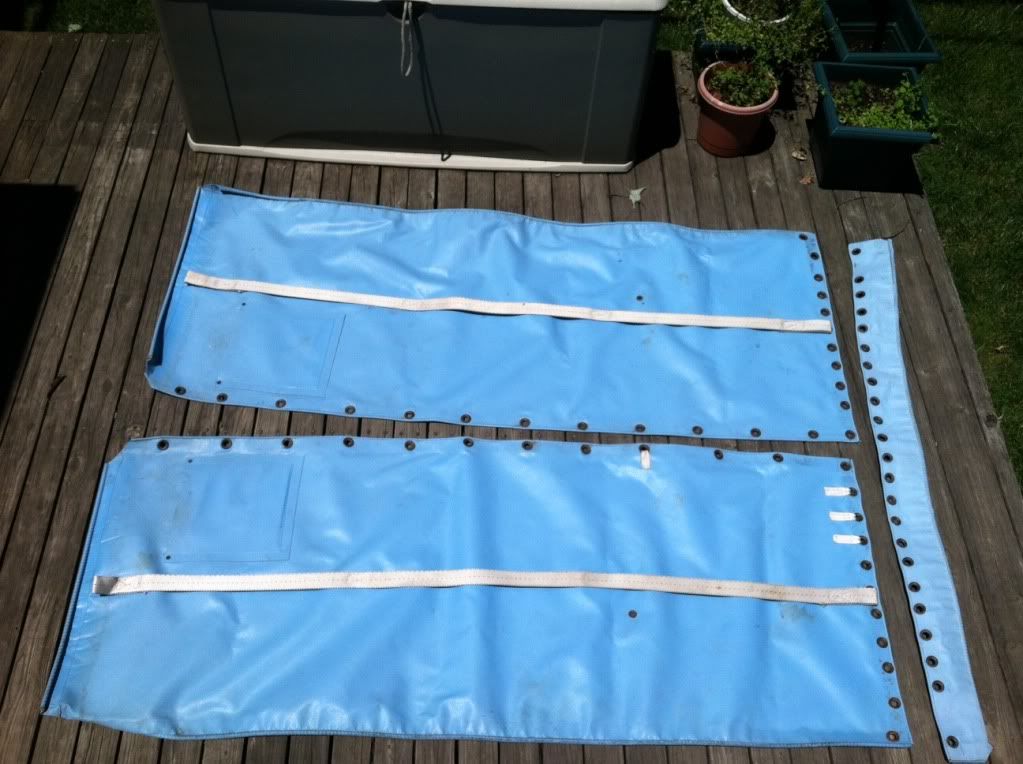 This tramp is in decent condition however there are four grommets that were starting to pull out and which were reinforced with 1" webbing. Also, the aft lacing strip has some wear along the bolt rope (see pic). Hiking straps are in good shape.
Price is $195, buyer picks up or pays for shipping.
Also For Sale, a complete set of used H18 standing rigging.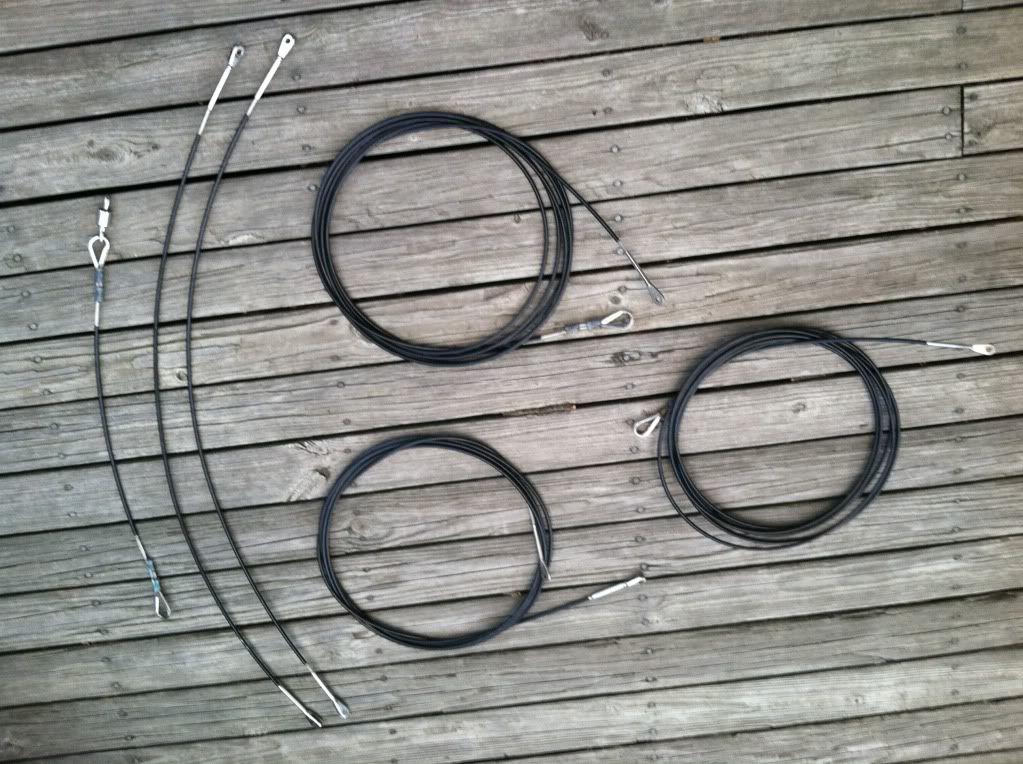 Included are:
One (1) upper forestay with swivel.
One (1) lower forestay.
Two (2) bridle wires.
Two (2) shroud wires.
All rigging is black coated and has the standard Hobie nicopress fittings (with embossed "Flying H") and swaged end fittings.
Price is $190, buyer picks up or pays for shipping.
I also have a used Hobie 18 Jib (Hobie manufactured, class legal). [SOLD]
All items are located in NJ. Reasonable offers will be considered. Contact via PM for more info.
sm