Thought I'd share this for older Adventure Island owners like myself. The akas on my AI had some play to them, so I found some ss thin walled tubing that had a very good fit over the Hobie aka pins. Use only thin walled tubing so as not to drill away too much aluminum. Doing so could weaken instead of strengthen the crossbar and aka ends.
Cut the tubing into lengths to fit into the cross bars and akas. Drill out the akas & cross bars to a very close fit for the tubing. Used JB weld to lock tubing in place. Filed flush and deburred the ends. Now there is very little play and is stronger too.
Also after reading about salt water crossbar corrosion from being in contact with brass inserts, I used some flat thin ss strips and drilled just enough for the allen screw and placed between crossbars and deck to separate aluminum-brass contact. These strips are about as thin as a Coke can so they won't raise the crossbars enough causing any issues with the sail bearing and spool. The brass inserts stick up slightly above the deck, so filing them down for a stable tight fit more then compensates for the ss strips.
I found all the material at my local hardware store but hobby shops should have the right sized stainless steel tubing and strips as well.
[url]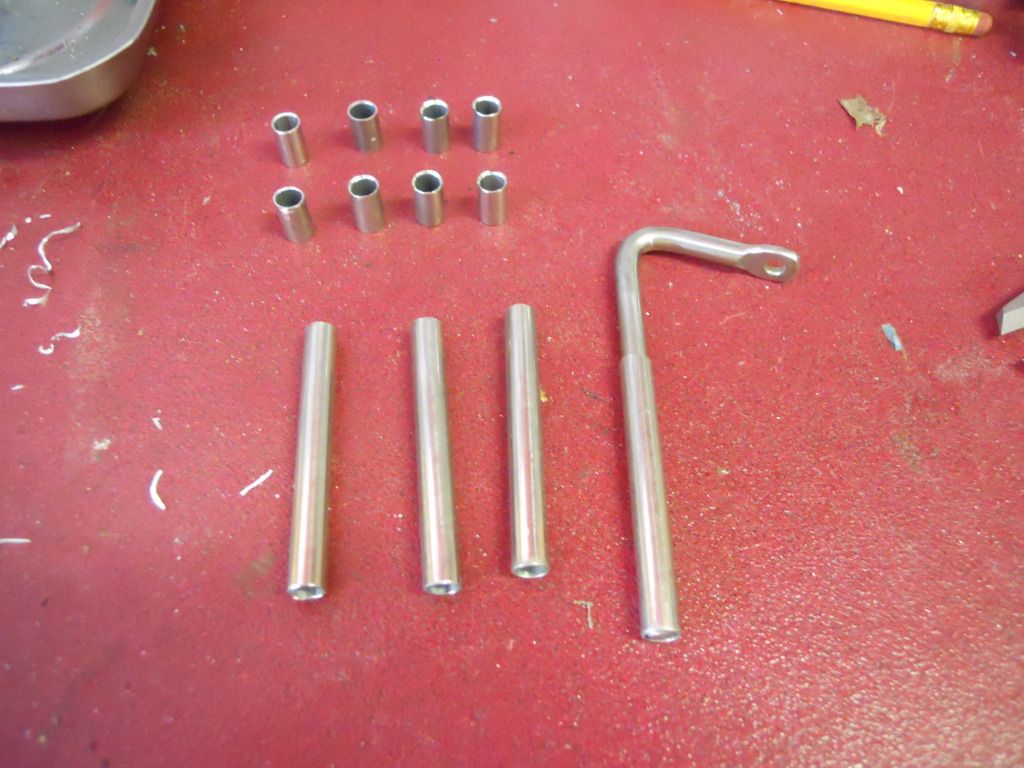 [/url]
Careful measuring to select a bit the same size as the outer diameter of the sleeve.
[url]
[/url]
It's important not to drill the akas and cross bar out too big. Just to the point that the sleeves will slide in snug, then remove and apply JB weld and tap back in. Wipe away excess with paint thinner and rag.
[url]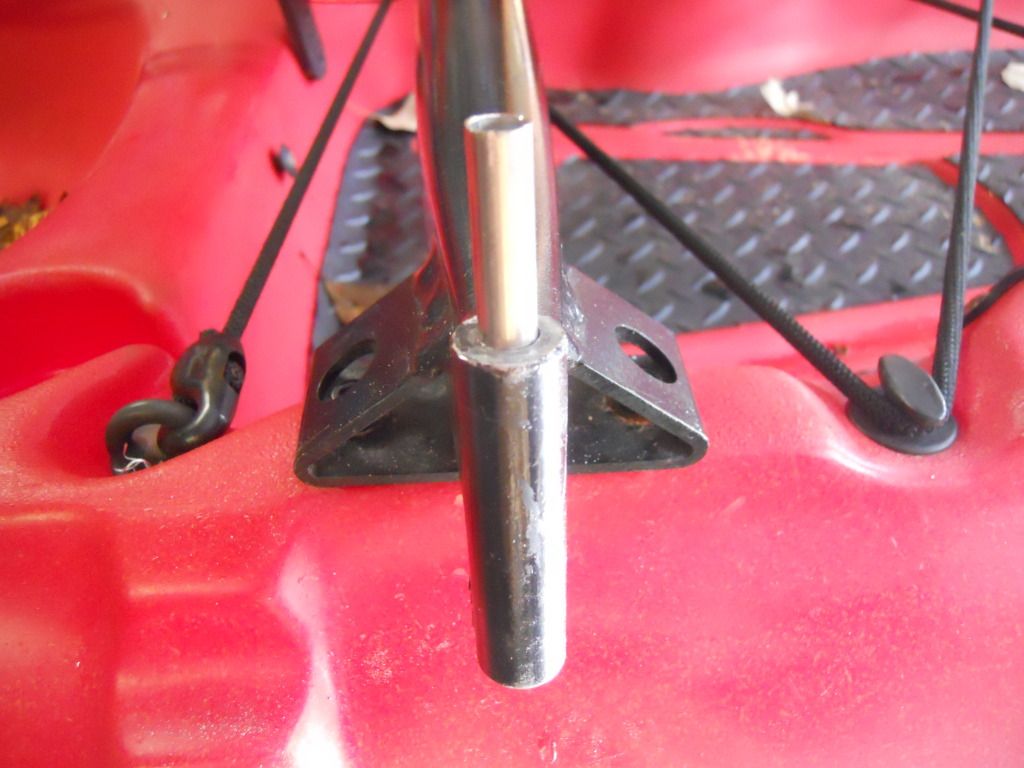 [/url]
Note the deburring, that makes the pins guide in easy just like before.
[url]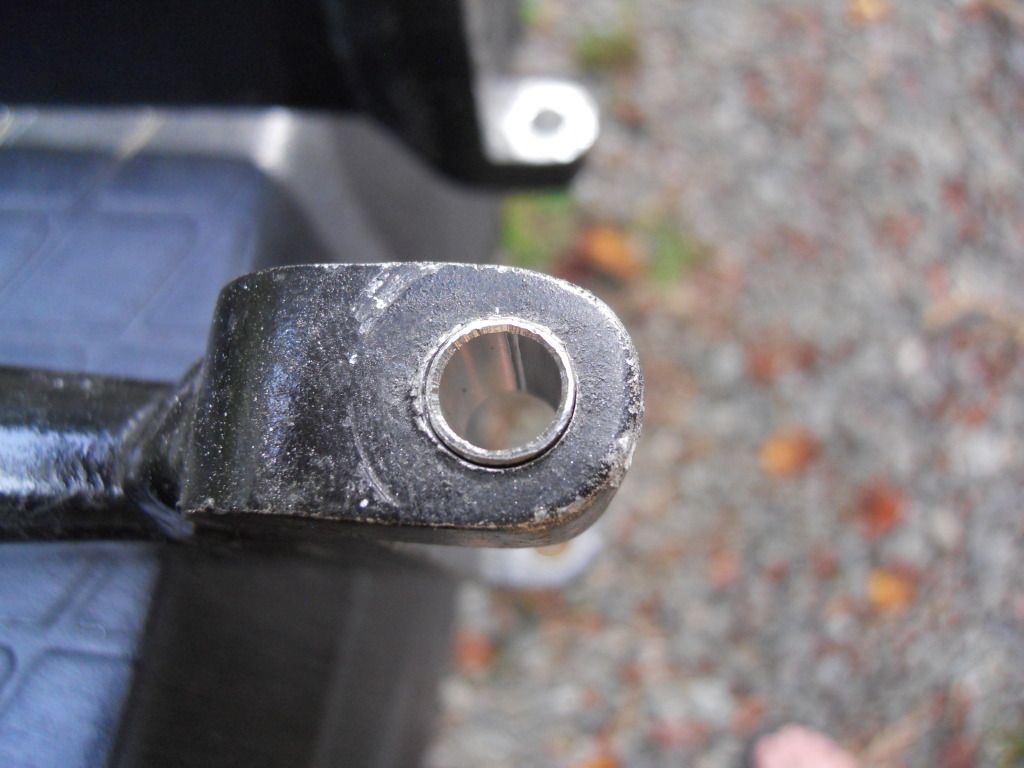 [/url]
Make the holes just large enough for the allen bolts to pass through.
[url]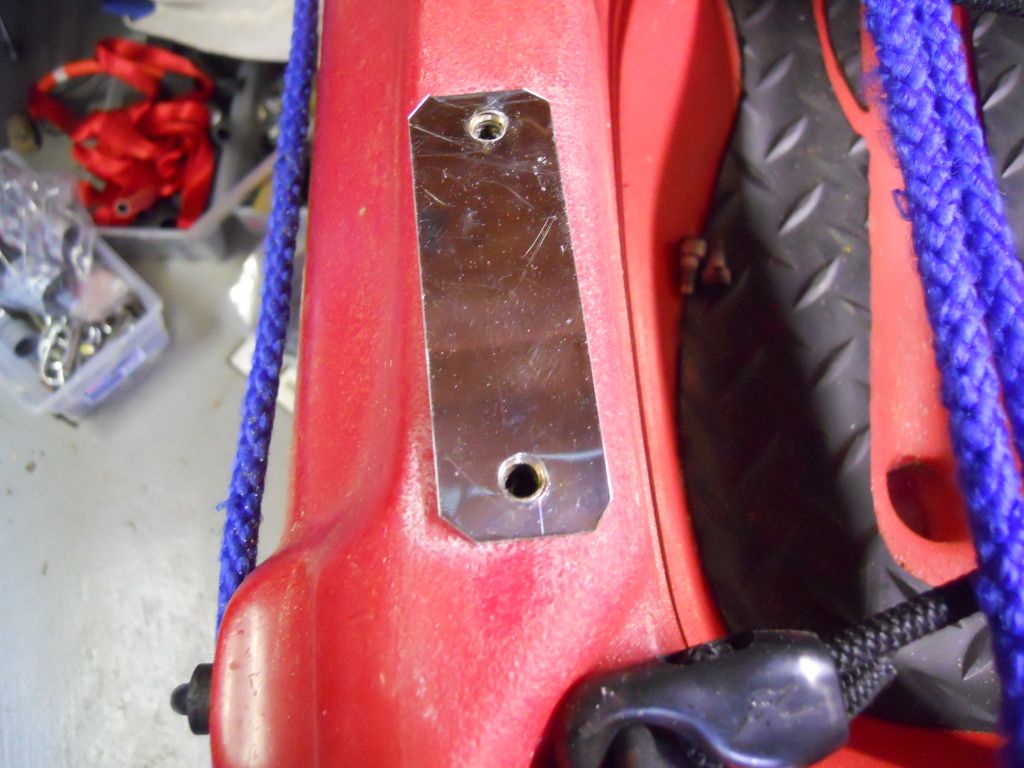 [/url]
Before placing ss strips, I filed the inserts down flush for a better platform when all is reassembled.
[url]
[/url]
Another good thing to do is sand, clean, and paint the crossbar bases to further protect them.