I thought of that as well, but the wind strength and direction so close to the water is usually a lot different than up where the sail is.
The commercial sort made for sailing dinghies has virtually zero friction (they claim it is sensitive in winds as low as a single knot), and is simple to fit and remove. I had lost a couple until I drilled through the plastic fitting tube and inserted a straightened paper clip (it gets rusty after a while, but the replacement costs are attractive LOL). The white plastic is a PVC pipe joiner of appropriate diameter, held on with self-tappers.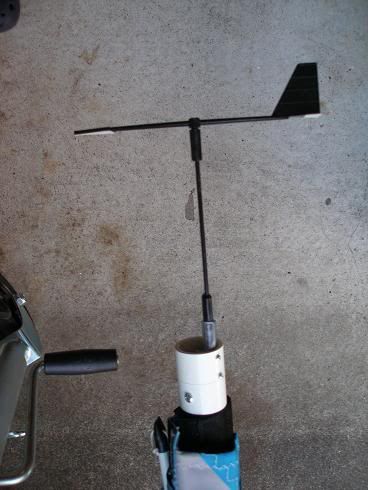 _________________
Tony Stott
2012 Tandem Island "SIC EM"