Hi Craig,
Here are a few images of the maps that I used to approximate my trip.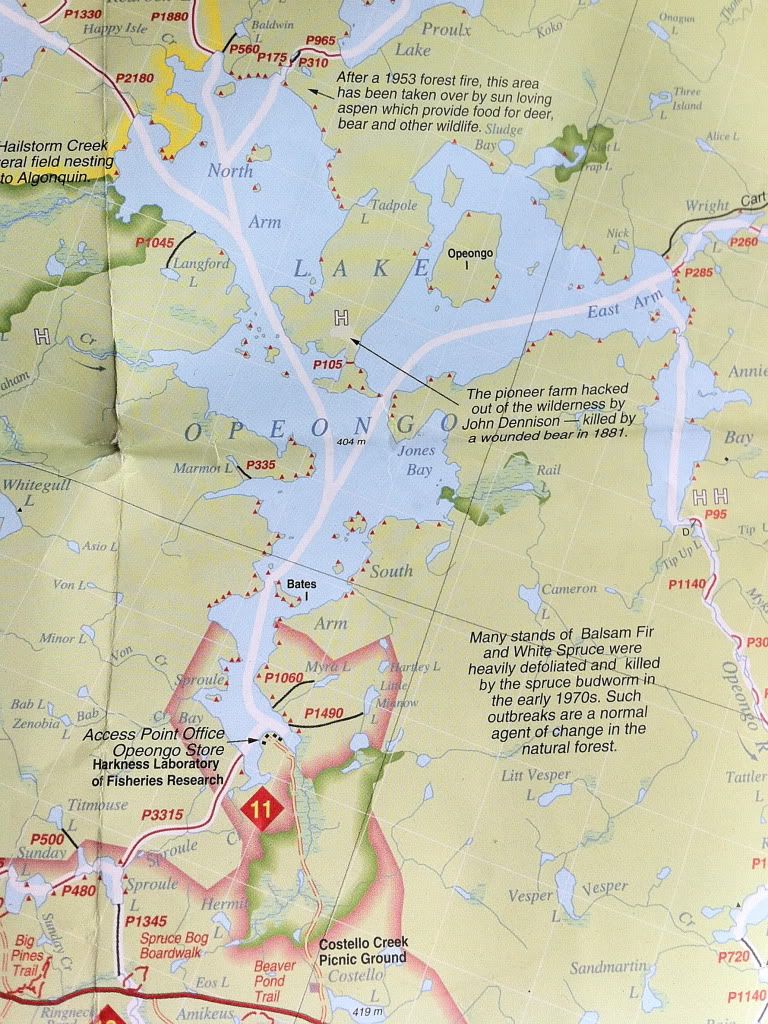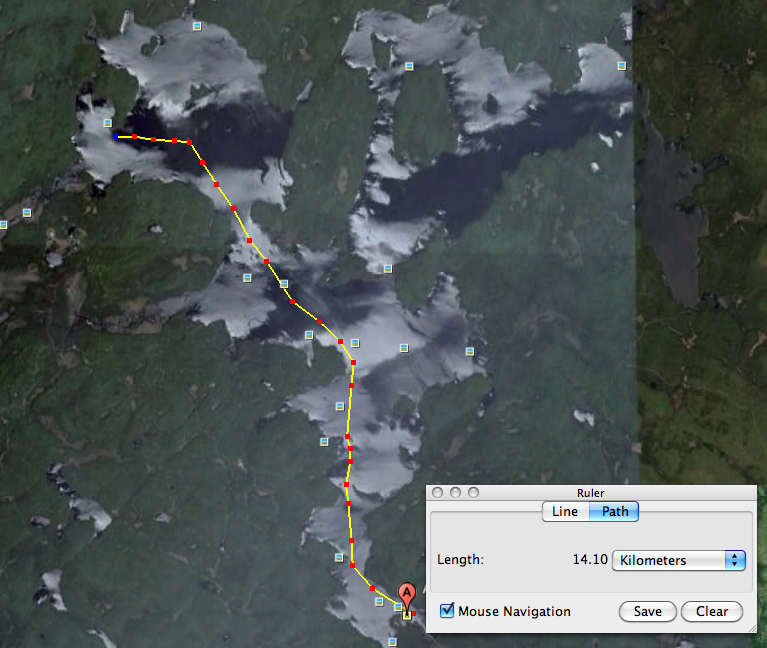 I launched from Lake Opeongo, so the trip didn't require any portages at all. That was one of the reasons that I liked this trip. I also cheated... it wasn't totally desolate, there is a water taxi (motorboat that moves Canoes and their gear) running from the Opeongo Store, up through the north arm. It runs a couple of times a day, at LEAST. Since this was my first solo trip, and at the time, I just had a newborn daughter at home, I made sure that I had access back. If I had any injury, or equipment failure, I would have been able to flag down a water taxi and get myself and my gear home. Thankfully that wasn't required.
As far as doing the trip again, or something similar, I'm considering another trip there this spring, or early summer. I'd consider doing the same trip again, but I don't have my AI anymore. I'd be doing it in an Oasis tandem (using it solo, with space to hold gear). The Oasis with standard fins is a much slower boat than an Adventure with Turbos, so it might be awkward to do that trip together. But I'd be open to doing something like this with someone else. Send me an email or PM if you're interested, and we'll see what happens.
I recently bought a custom made kayak cart with bicycle tires from a local manufacturer, and I'm thinking that it should allow me to go on some of the easier portage routes in the park, as long as they're not too long or violent.
The Hobie carts won't work very well on most of the portage routes in Algonquin. I don't think you could portage a full AI anywhere in the park, but an Adventure, with two people to help carry, over short portages should be very do-able.