Aloha Folks!
The TI3 team has been traveling and working way too hard lately, so we dusted off the boat and brought her to Waikiki for a shakedown cruise.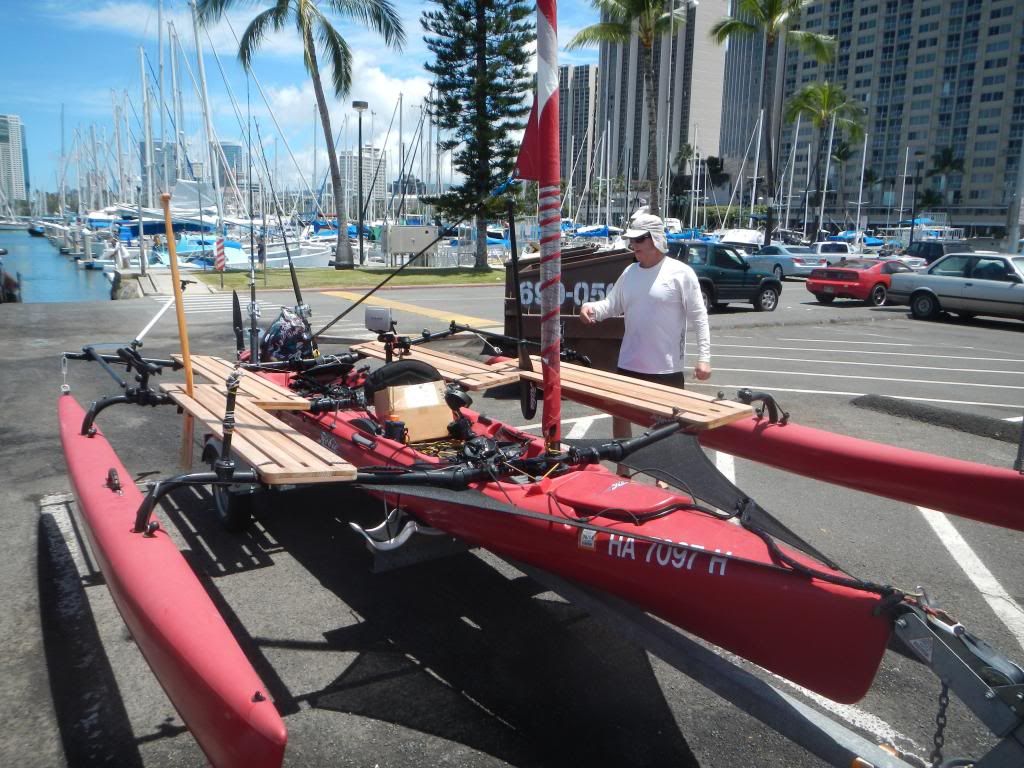 We had a few cobwebs of our own to shake off. Took us a while to remember the best rigging sequence, but once we hit the water, it all came back.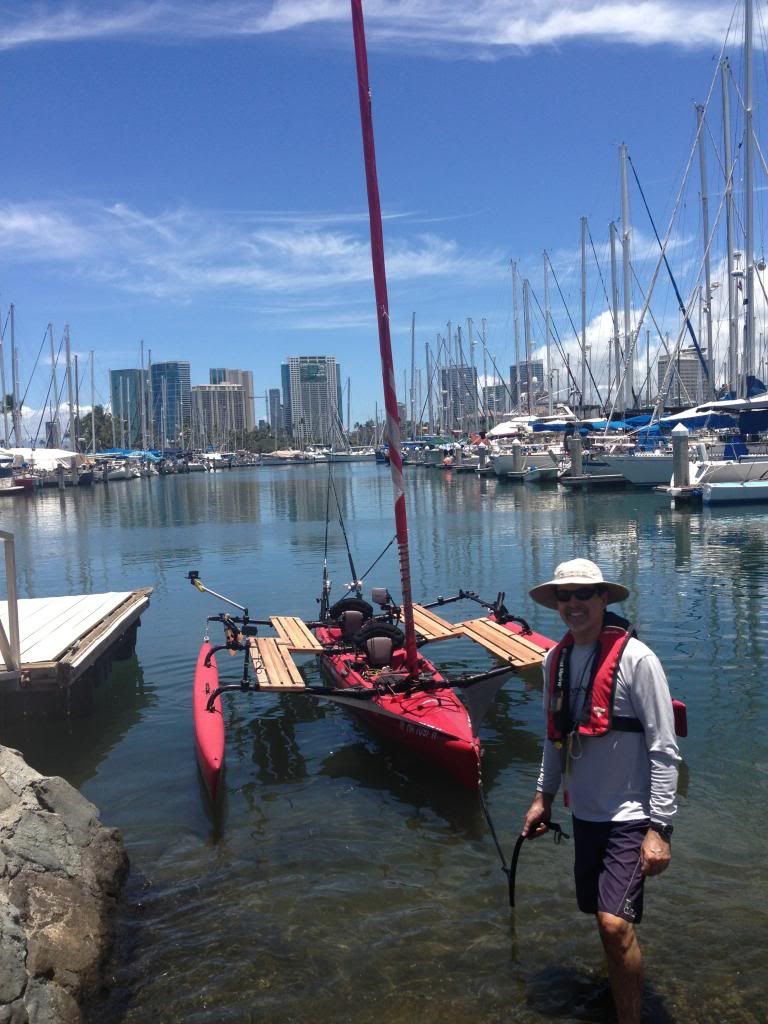 On side effect of having the boat in dry dock is that it refreshed my appreciation of the "expanded" TI3 design. From the time you launch, you are able to walk end to end on the boat and do things you just can't on a regular TI.
Like hopping around to set up cameras and fishing lines.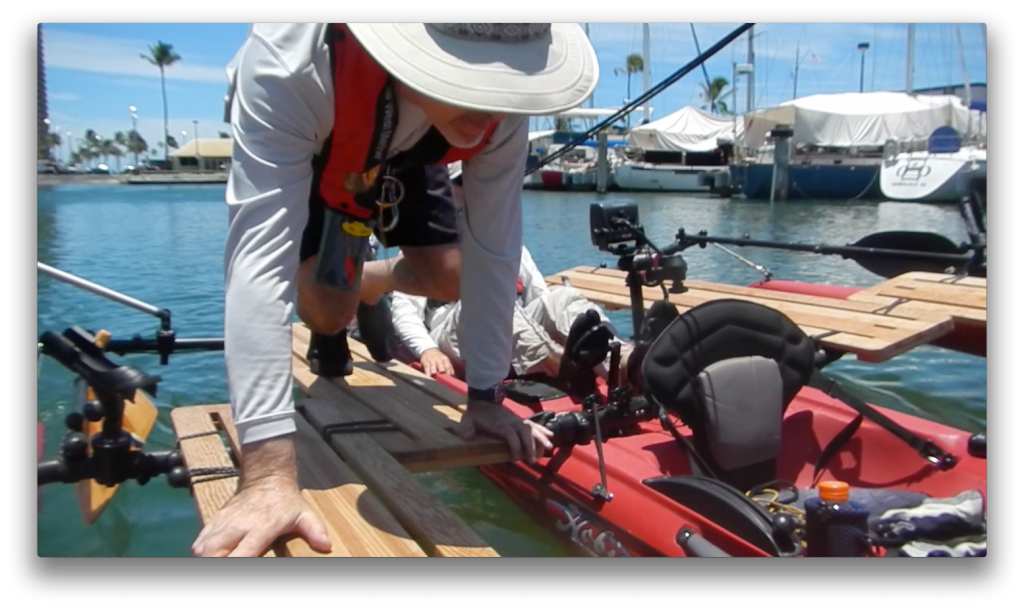 With all the RailBlaza ports onboard, we're able to set her up for photography, joyriding or aquahunting,..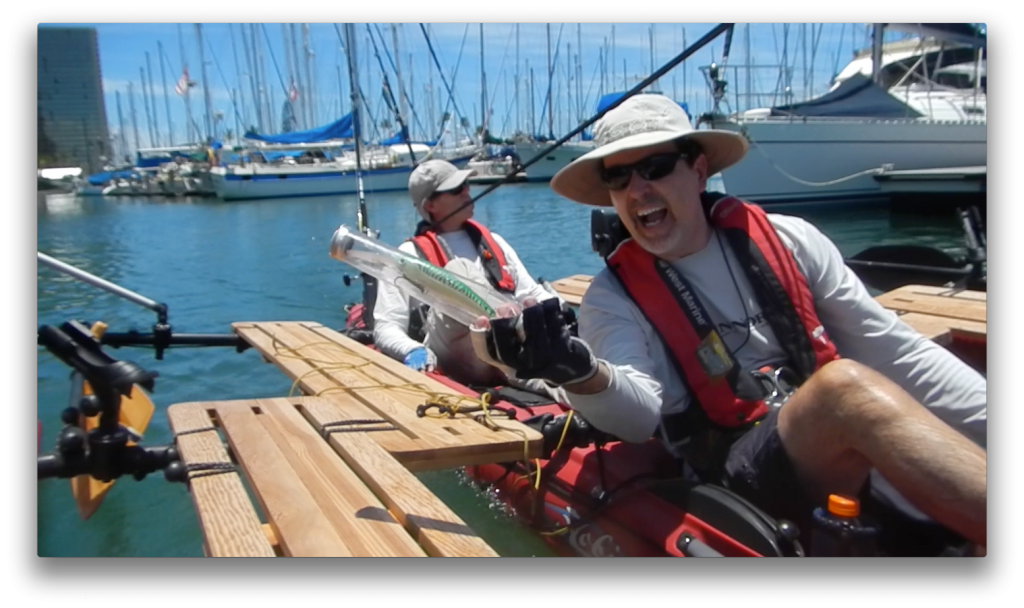 The conditions this day off Waikiki and Diamond Head were mellow by our standards, (9-14mph trades, gusts to 20mph, 2-4 ft swells) so a good day for an equipment run and brain check. The absence of a constant 4-5' head swell made the ride enjoyable, even when pausing for lunch.
But there was plenty wind to keep us on our toes and for me to lose yet another hat.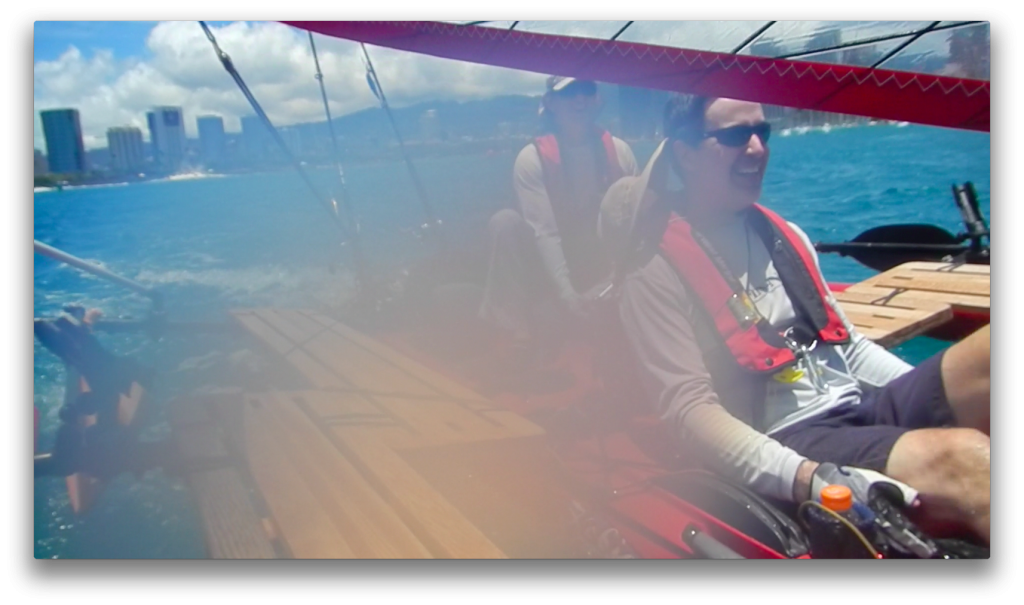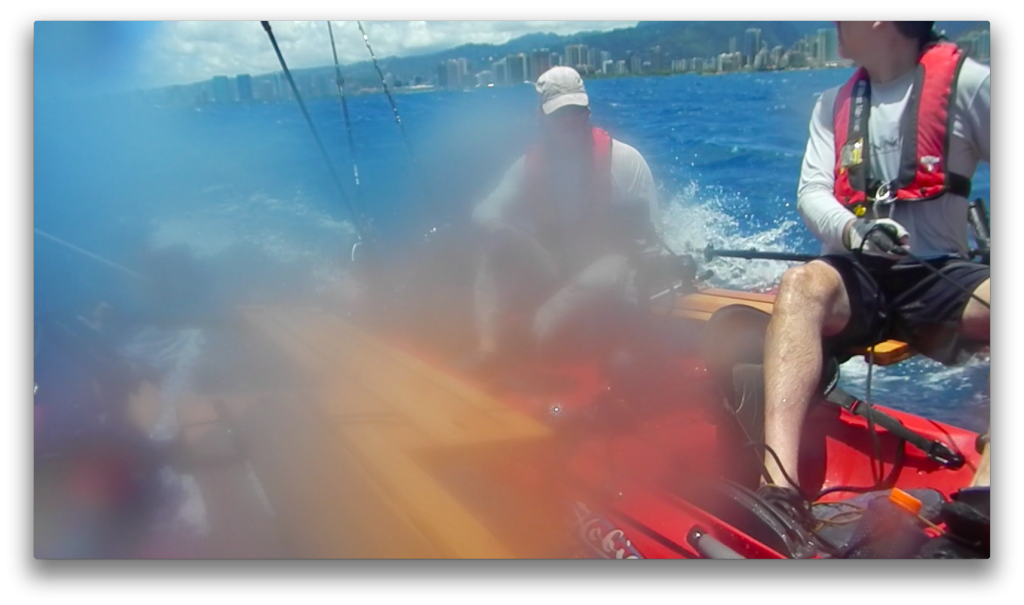 So I always carry a spare now.
We worked our way upwind easily, thoroughly enjoying both sets of Hakas and keeping the boat well-trimmed. It's a great way to stay warm and dry, while enjoying the sites. We watched the Waikiki surf spots going off, crossed under parasailers, cruised along with the big monohull yachts and cargo ships, and passed Diamond Head.
Once, while steaming upwind, we patted ourselves on the back for outpacing a huge container ship that was just offshore, till we realized it was headed the opposite direction.
So we turned around and gave chase with a nose-diving, wave surfing downwind run.
After stopping for for lunch and a quick swim to cool off, Capt G and I deemed it time to conduct our TI3 "rudder loss" drills.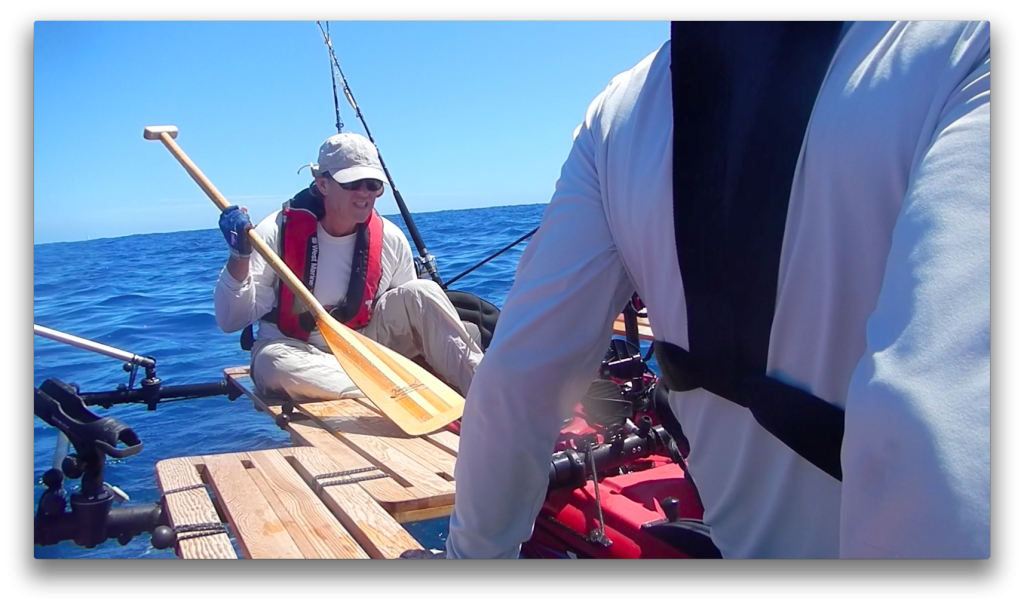 We had borrowed Batman's T-handle canoe paddle for our test, and to prove a point. It can be used to steer a speeding 30ft canoe, and therefore, should be enough for us in these conditions.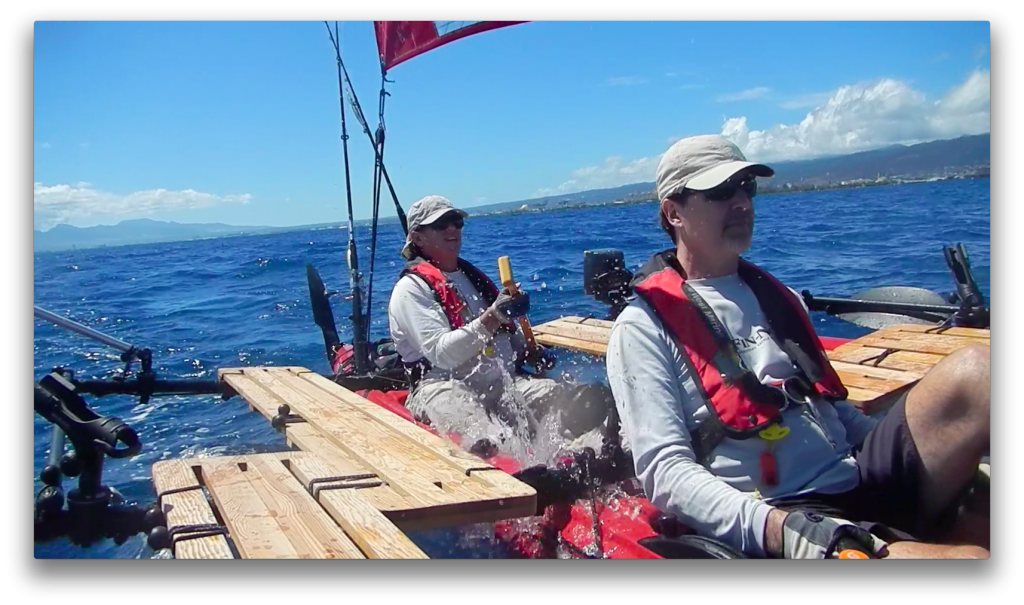 And it was. With a nearly full sail, we had no problem tacking slowly up the wind and waves, and when we pedaled as well, we made 3-4 knots steady progress in our usual direction. A tack straight toward shore was no problem, and at times, we steered only with the sail.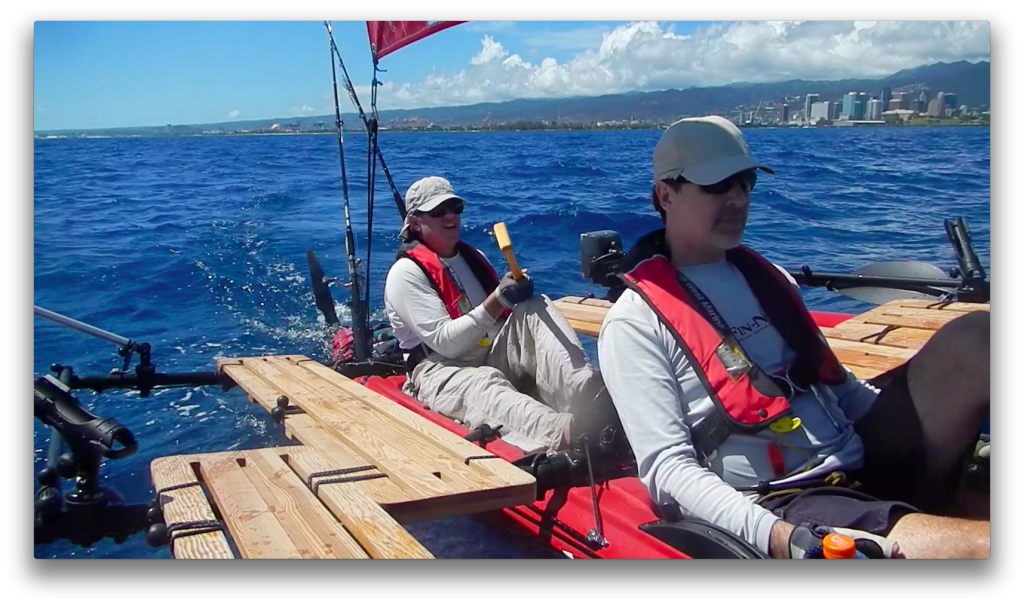 OK. Enuff of that! Life is short. Time to blaze,..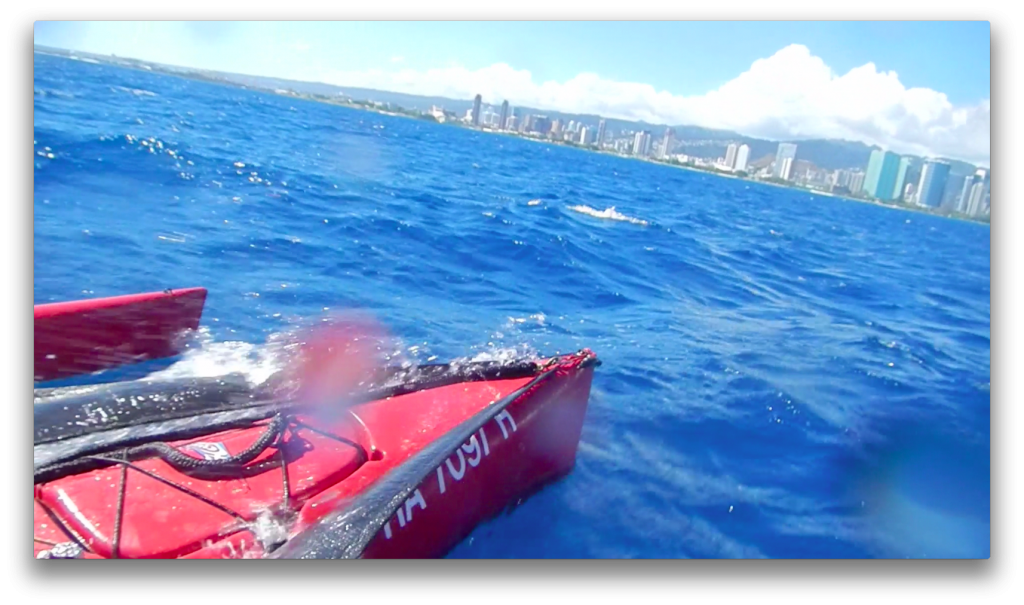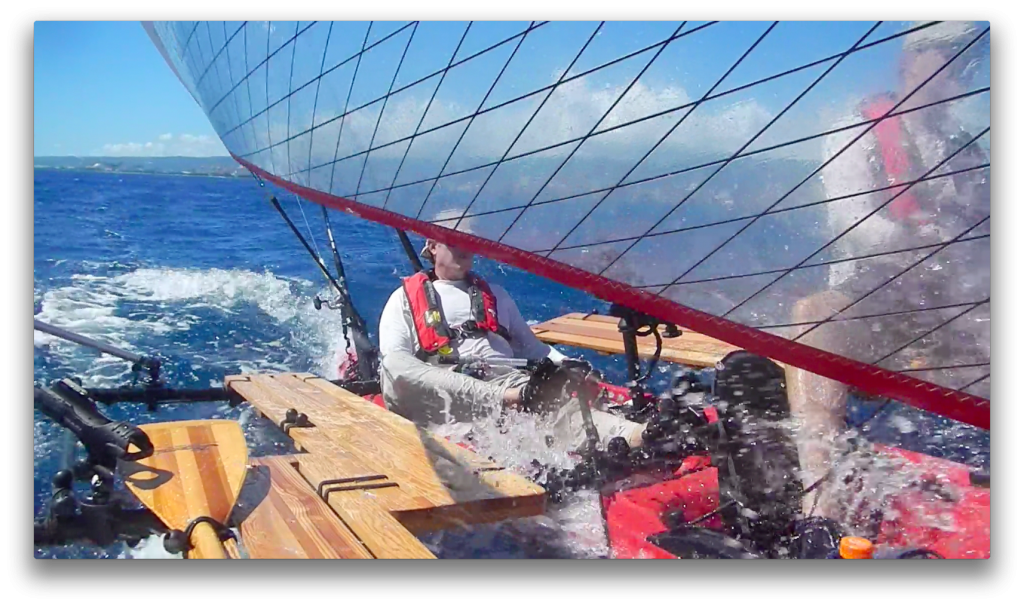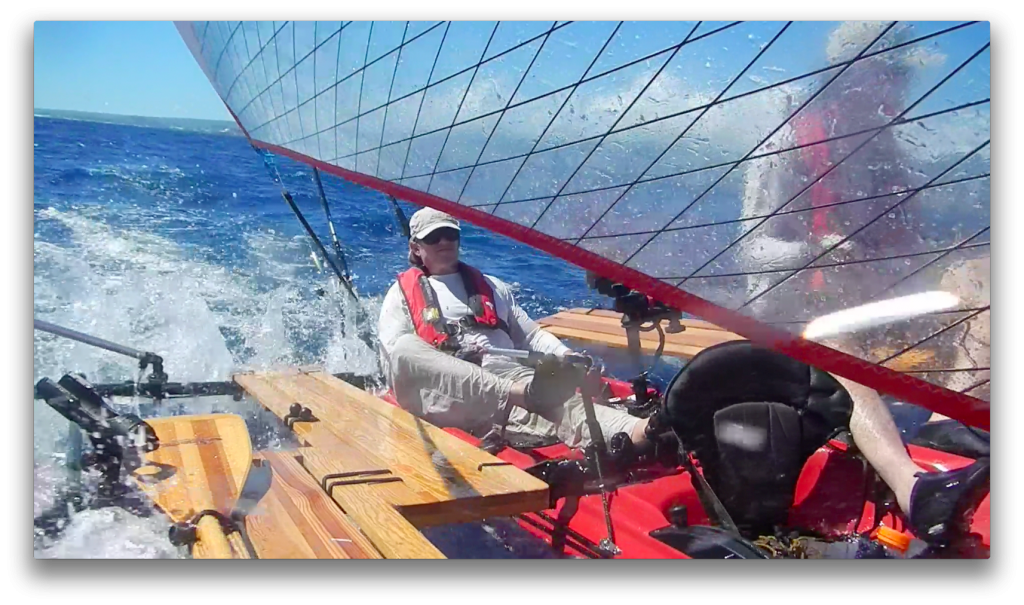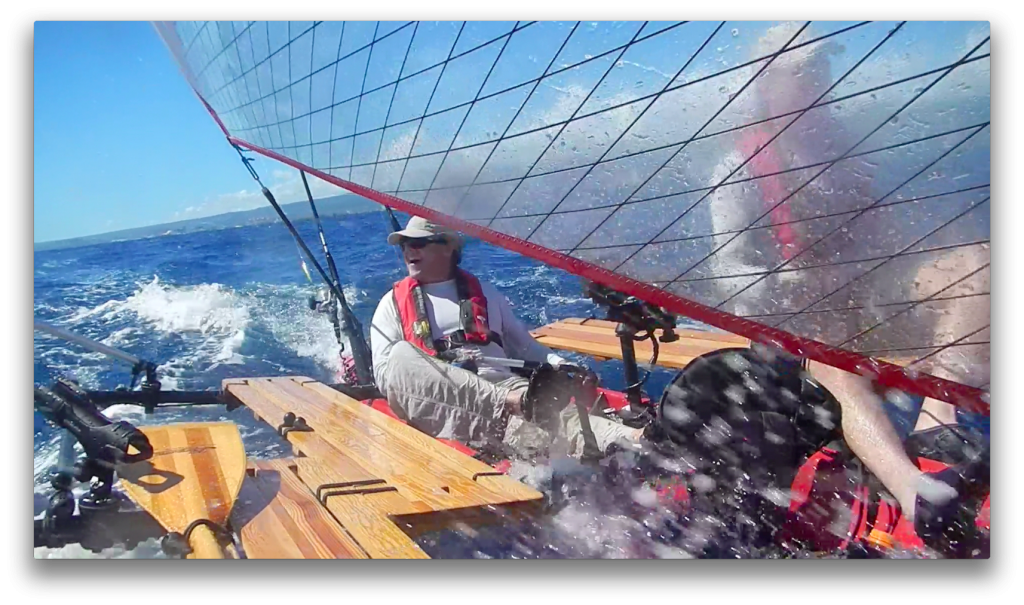 Light tradewinds, sun, blue water. Turned out to be a great day to blow off the cobwebs. The fish didn't bite, so there was nothing left to do but enjoy the view from the Hakas and the relative protection of KBob's new spray skirts.