I have a TI and a Lowrance Elited-4 DSI combo.
I have covered over unused ports on the back with tape, and also covered the micro SD card slot at the bottom, as the rubber flap is almost impossible to get in place 100%.
In addition, I have mounted my unit as high as possible, and fitted a cut-down kitchen canister to limit the fire-hose blast from fast sailing.
It has been faultless in over 80 outings to date.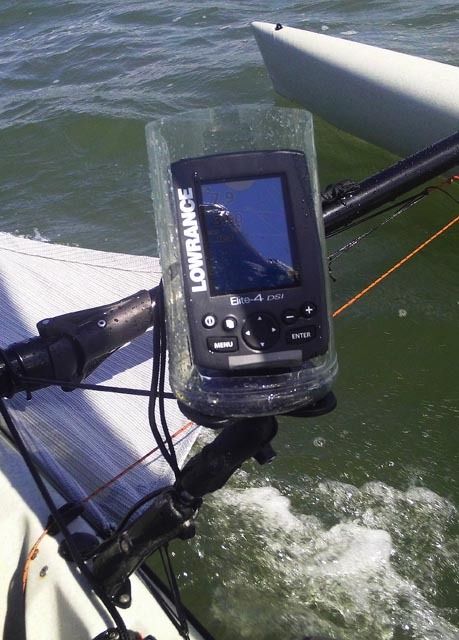 As you can see, reflections can be an issue, but I bought a clear screen protector for an iPad on ebay for a few $ and cut a cover to fit the unit, and reflections are reduced a bit.
_________________
Tony Stott
2012 Tandem Island "SIC EM"