ckossuth wrote:
wolfewiz,

I don't think your pipes being that high will hurt you. You might have back down the ramp an extra foot or so, like you said it just depends on the ramp. As far as the 45 degree fittings on the back, I don't think they'd even come into play unless you were just barely submerging the back of the pipes and nothing else. If you back your trailer in far enough the yak wont even make contact with the back of the pipes until you pull out. Backing in farther also gives you a little more room for error as you are loading. If you are just barely submerging the pipes, you'd have to hit them dead on and your yak would be a long way from you making it even harder. Pulling or winching the yak up to front would be harder too. Long story short, the more of the yak you can keep floating the easier it is to make adjustments and move things around.

Carl
How far is your back truck wheels from the edge of the water in your loading photos? How big are your tires? Mine are 12".
Thanks for all the help...
Also, what is the length of your trailer from the lights to the hitch? Mine is 12.5'. The distance from the floor to the top of my pvc as I have it now is 30'.
I am confident it will tow fine, I just have not had it to a ramp to try.
Doing some reading some sites say a good boat ramp should be between 12 and 15% slope. I just wonder if I will have enough trailer in the water to get those pvc bunks at least half under? Otherwise I am going to have to find a different way to mount. Here is what I have so far...it may need to change. I have not boltede on the front yet.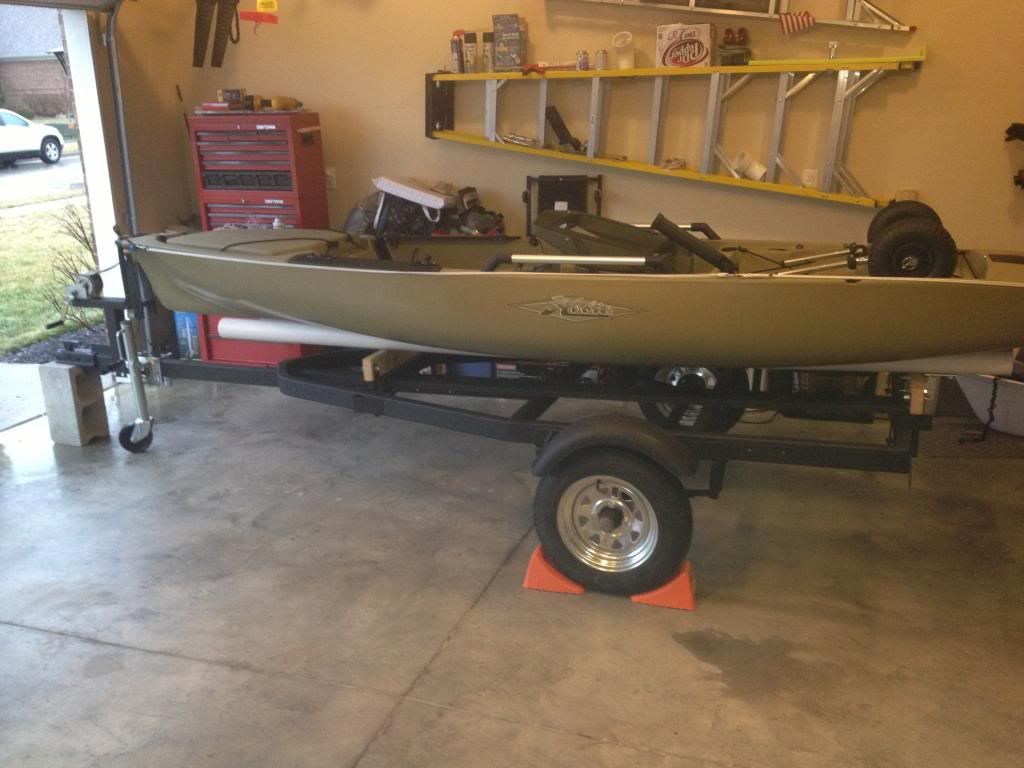 Here is what I got it as...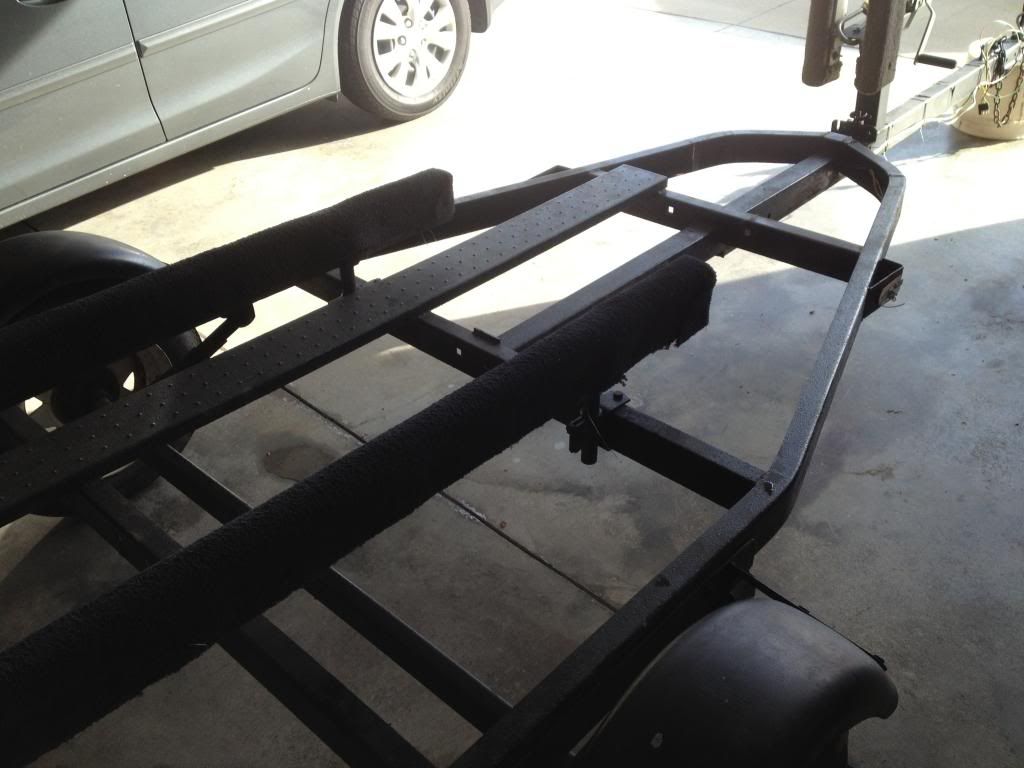 So I turned the bunk brackets the other way and put new boards on....