I did a similar repair on my H18 comptip earlier this year which I'll try to describe.  I had some water in my comptip at the beginning of this season, and when I removed the mast head to get the water out, I cracked the top couple inches of my comptip (the head cap was glued in and the front of the comptip is very thin up top).   
I used carbon fiber, fiberglass, and epoxy resin (all materials ordered from uscomposites.com).  I used carbon fiber because it is much stronger than fiberglass and I wanted this repair to be strong enough to support the mainsheet/downhaul loads.  Repair patches were applied both inside and outside the mast. 
The first step after removing the mast head is to sand/clean the repair surfaces really well.  My repair patches were about 4" long, so it was necessary to prep the surfaces at least 4" down the mast.  After the surfaces were really well cleaned and scuffed up, I wiped with acetone (after wiping with acetone, do not touch with your bare hands otherwise you'll contaminate the surface).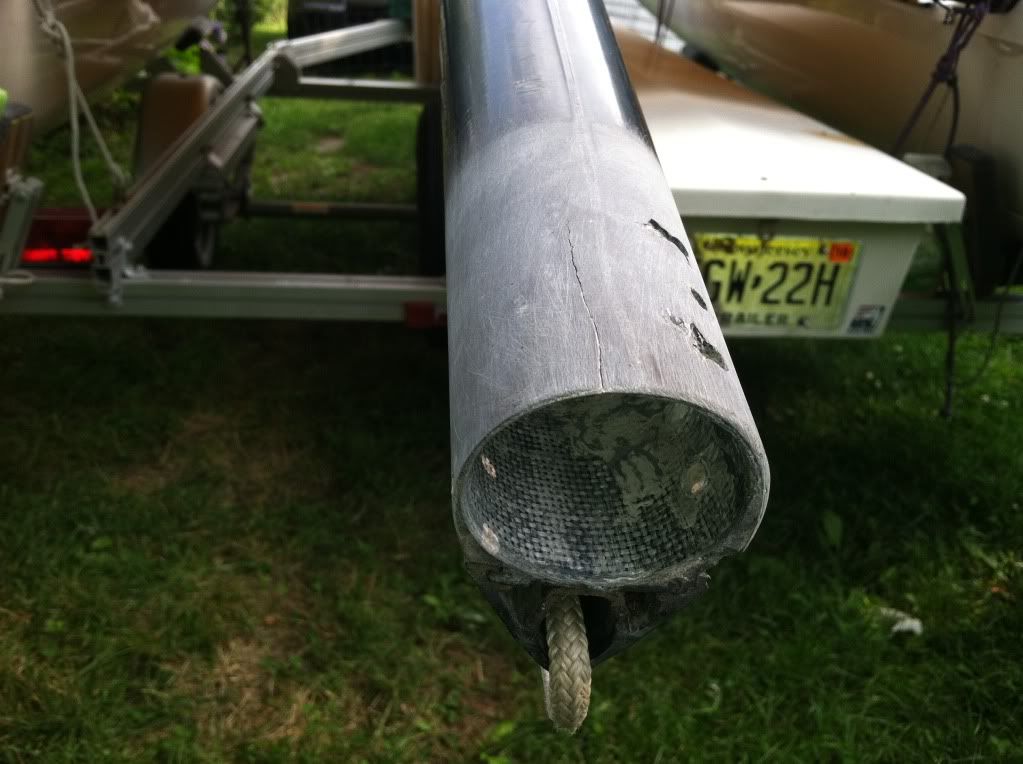 For the inside patches, I applied two layers of 6 OZ carbon fiber tape with one layer of fiberglass.  The purpose of the fiberglass layer is to provide an insulation barrier between the carbon fiber and the aluminum head cap to prevent galvanic corrosion.  I wet out the carbon/fiberglass on a sheet of cardboard first and then placed inside the mast and smoothed out with a brush.  After it cured, excess material was trimmed off.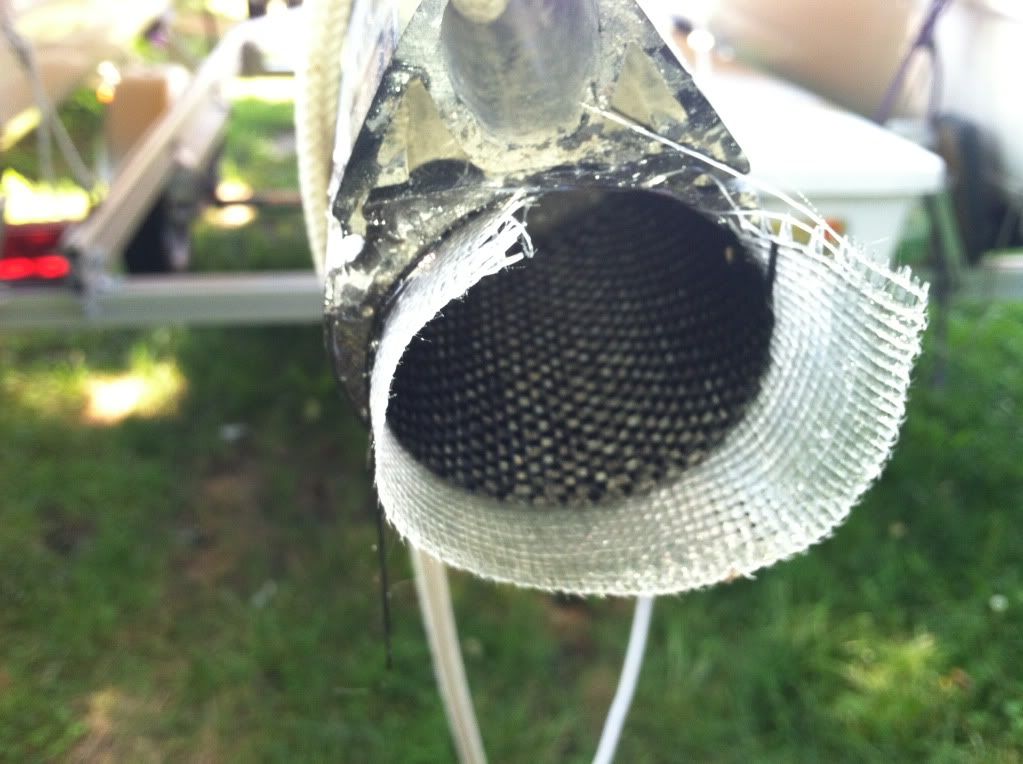 For the outside repair, I used three layers of 6 OZ carbon fiber.  Before laminating the repair patches, I masked off the luff track to prevent resin from getting on it.  After the repair patches were in place, I wrapped them firmly using electrical tape.  Doing this compresses the patches against the mast and squeezes out excess resin (much like vacuum bagging).  Once the epoxy cured, I removed the tape, wiped with acetone to remove tape residue, and lightly sanded.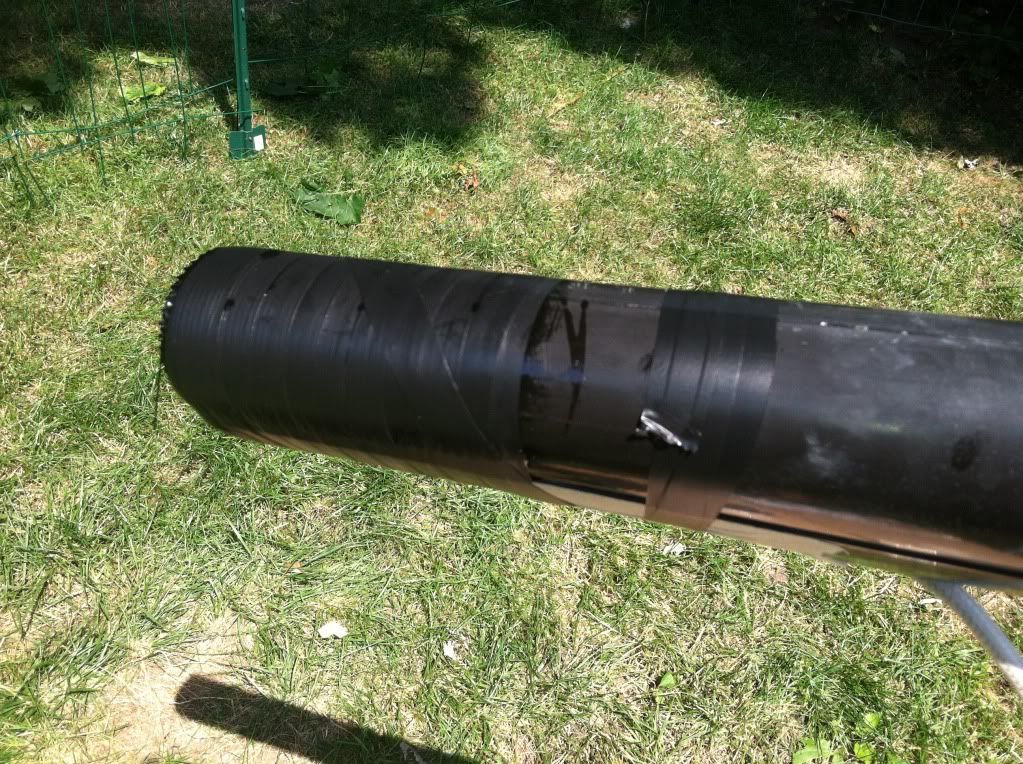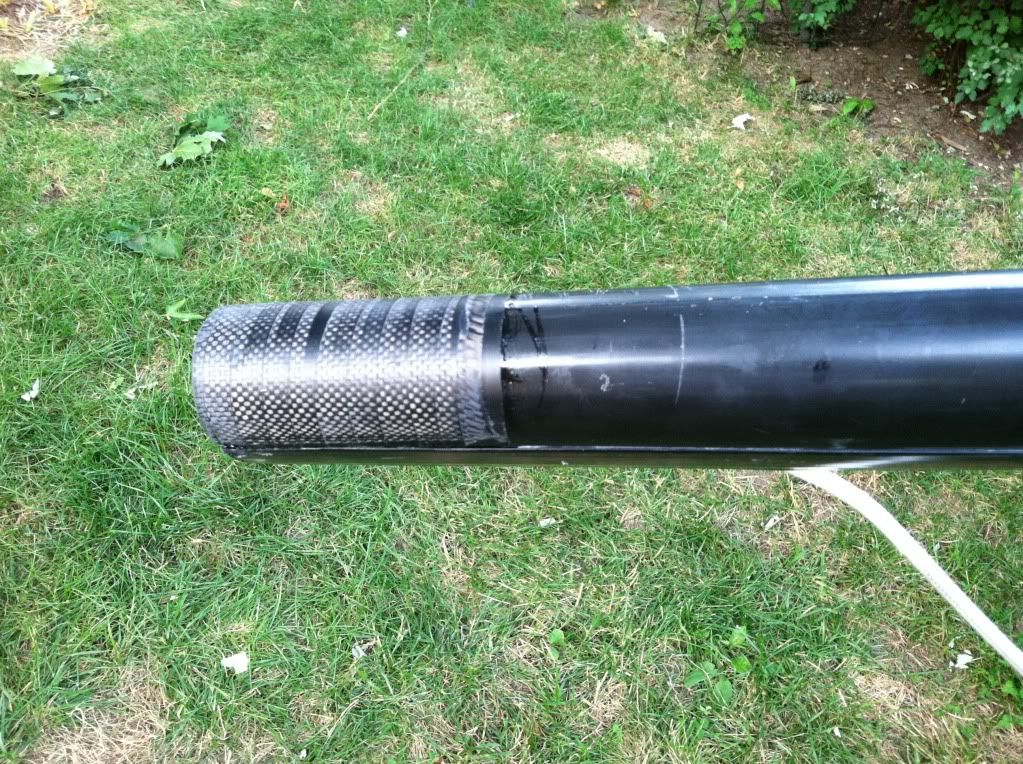 For the final step, I took some glass roving tows (basically a large bundel of glass fibers), saturated them in resin, and wrapped around the very tip of the mast several times in order to provide immense "hoop strength" to prevent the tip of the mast from spreading open.  I also overcoated the entire repair in epoxy resin.  (Still haven't gotten around to finish sanding).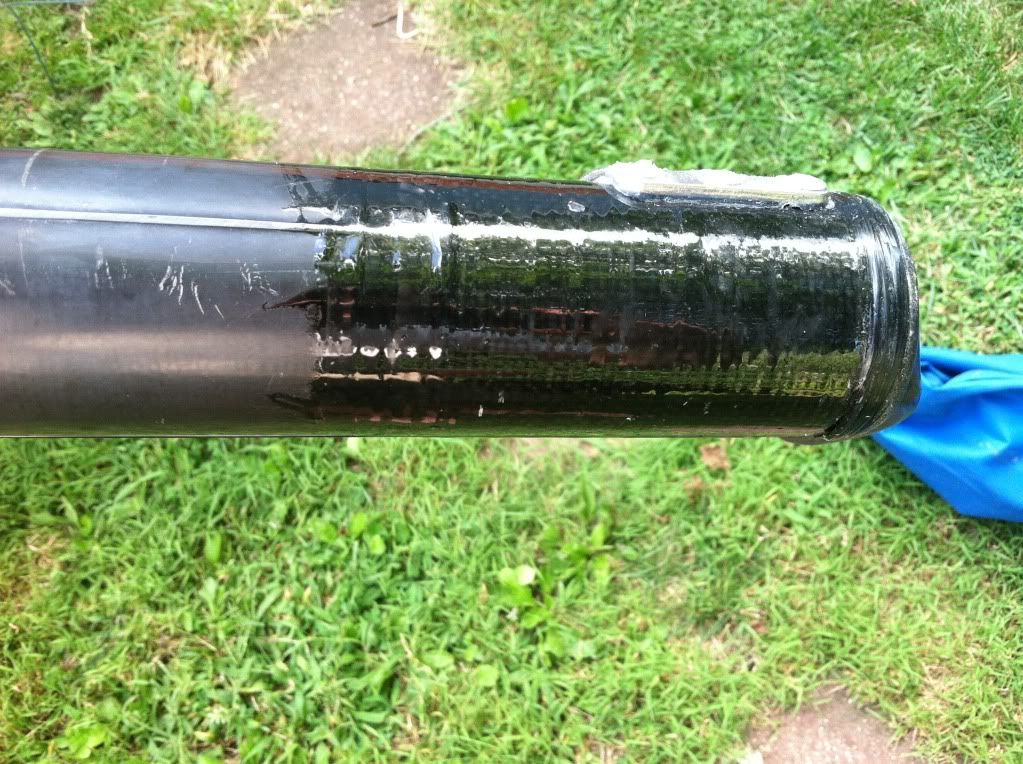 Last, I re-installed the mast head and halyard hook. 
Hope this helps.
sm