I've just returned from a 2 week trip back home to Tasmania and quickly realised the difference between some of the worlds most popular sailing latitudes and those latitudes further from the Equator. Living for the majority of my life in the temperate weather conditions of the East Coast mainland Australia, I must admit I was a bit unprepared for the rapid rate of weather change. I didn't go down that way to break any records but as I was sailing out into the Southern Ocean I wondered how far South a Hobie Island has ever ventured. I was at 43deg 08' 31'' and in looking later at Google Earth, there ain't much land around the globe further South than that. A bit of New Zealand, Argentina's Cape Horn and that's about it. One of my big goals for this trip was to attempt Hell's Gate. This is the entrance to Macquarie Harbour on Tasmania's West Coast. The numerous ship wrecks that have happened throughout its 200 year history has given it a reputation of one of the worlds most dangerous Habour entrances.
Left home, heading South towards Melbourne. Approximately a 10 hour drive. Crashed overnight at Wangaratta 2 hours out from Melbourne.
My main goal of the trip was do a weeks solo exploration of Macquarie Harbour. And although it doesn't look real appetising, this, plus water, is all the food I'll be taking.
Sleeping quarters for the night at the ferry terminal. Ferry boarding tomorrow morning at 6am. It ain't much but it's home.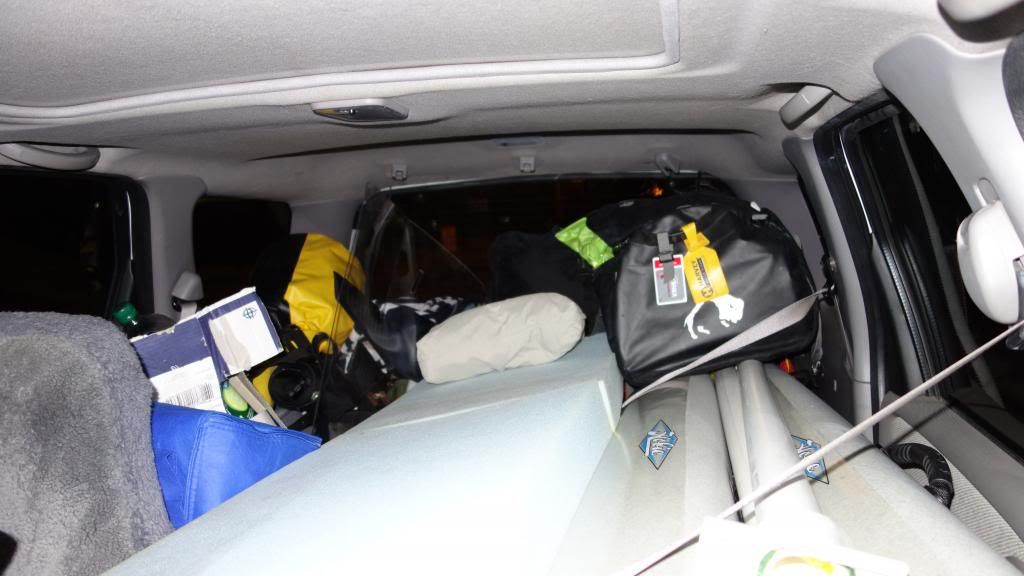 Weather not looking the best. 9 hour trip.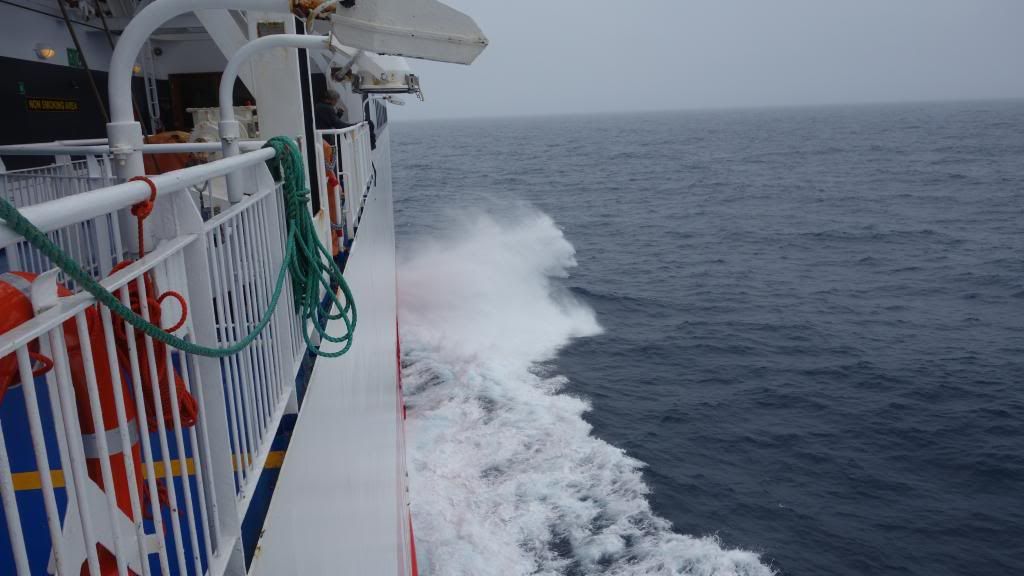 After arriving in Tasmania at 7pm, it was then a 4 1/2 hour drive south to Strahan, a small town on the northern coast of Macquarie Harbour.

This was my first view of the harbour the next morning.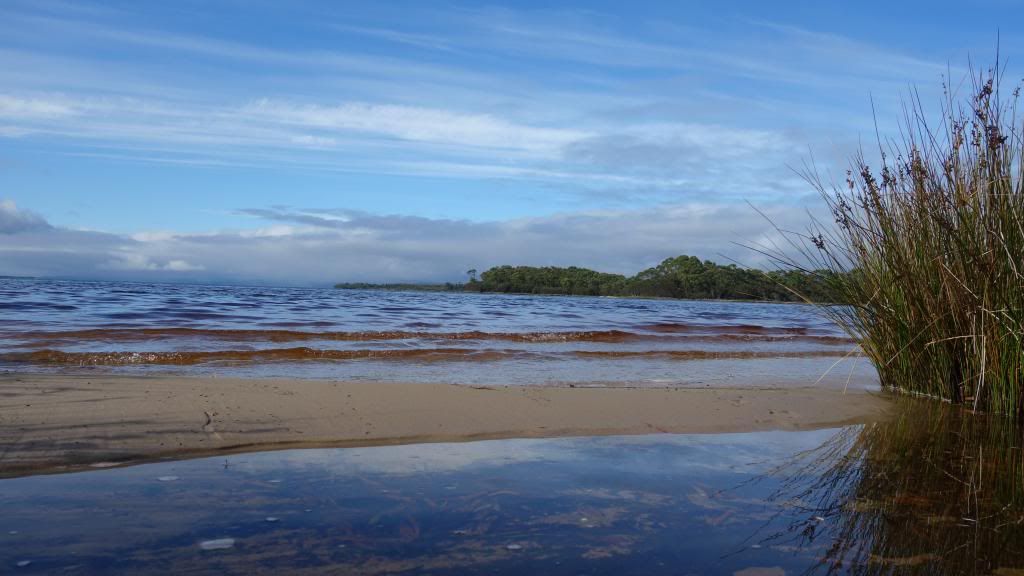 This new Sony RX100 camera has an excellent panorama mode. Love it.

Bit arty but.....
My first view of Hells Gate.
Preparing myself. Nerves were running high.
The rest of the attempt is on video which I haven't yet edited. This is the teaser.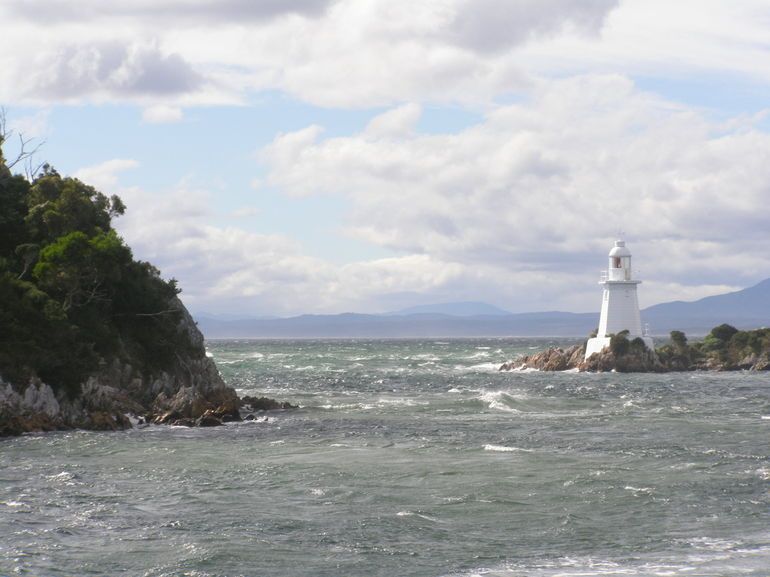 These 2 shots of Hells Gate are not mine but from the net. I had a 6 knot current ripping me out West, breakers to my right, a 10 knot Southerly and a swell from the West. It was like being in a washing machine. Then, for the first time, I experienced that rapid weather change. The wind turned from a Southerly to a Westerly and increased to about 20 knots. With the current still ripping out I had a hell of a time trying to get back in and I started to work on Plan B, which was to go down the coast and find a beach to land and wait. But I tried ChrisJ's method of furling the sail to about 1/3 and heading off wind by about 10 degrees and peddling like mad, then I had to do quick tacks as I had breakers on my left and a breakwall on my right. Took ages, I was stuffed, but it worked ( thanks Chris ).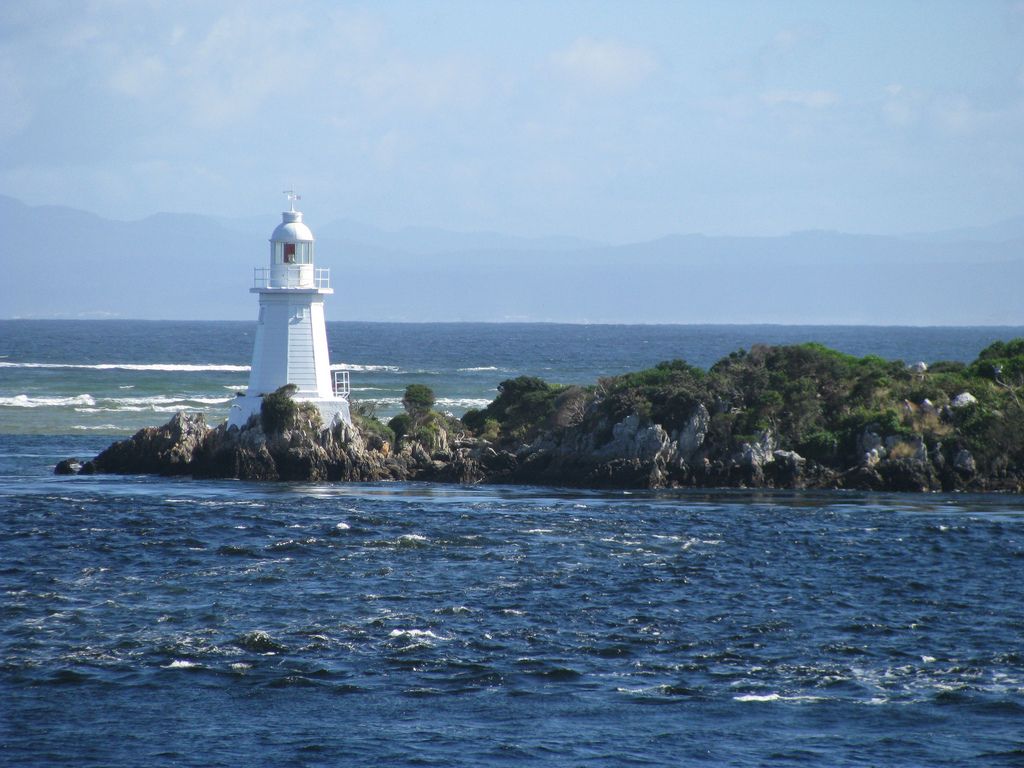 The next day I walked around the town preparing for an early start the next morning. This was a huge logging town when the world was obsessed with exotic timbers. Now all Huon Pines are protected and only salvaged logs can be milled. I managed to pick up 2 planks from an old timber cutter.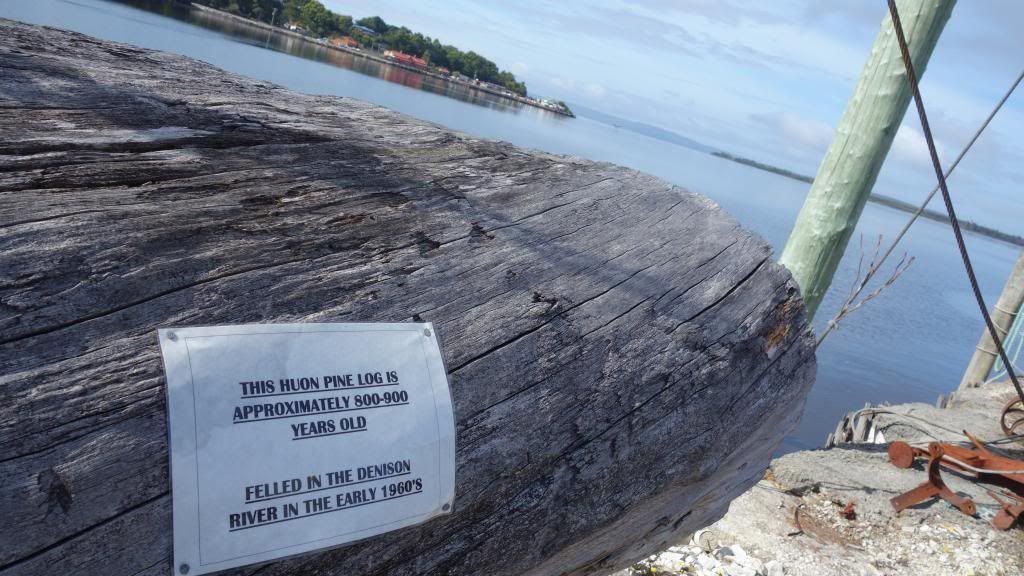 The weather turned with rain and a 25knot Southerly ( guess which way I was meant to be going ) so while it was righting itself I took off inland to suss out Nelson Falls.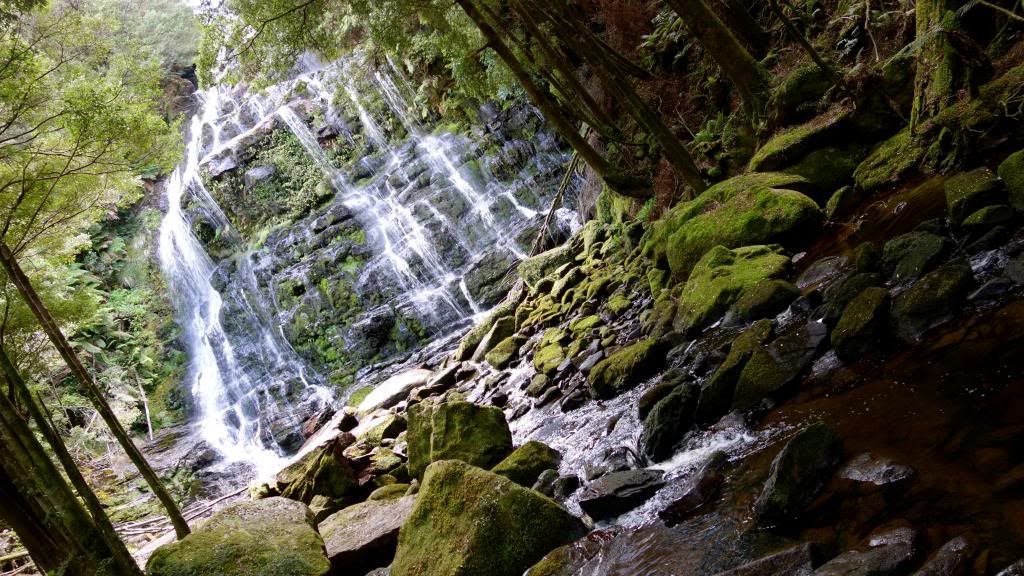 A bit further on was Lake St Clair.
The weather conditions on the west coast were still to dangerous to attempt exploring Macquarie Harbour so I decided to change plans and head East to Hobart and come back later.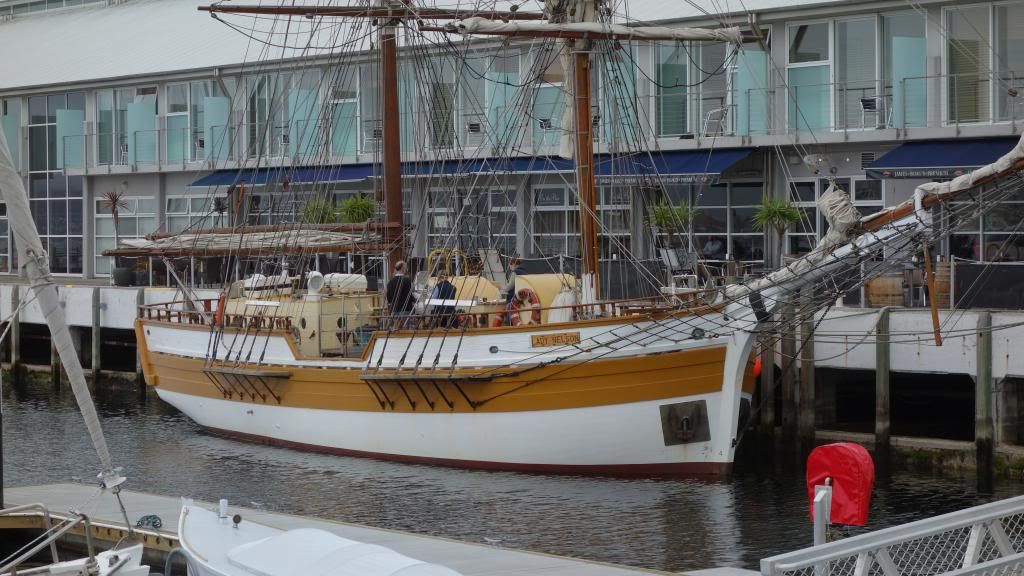 and then down to Fortescue Bay on Tasmania's South East Coast. How beautiful is that place !
Went North to this headland but then got hammered by a Northerly.
Had to wait under the cliffs until the winds died before attempting to cross back to my camp.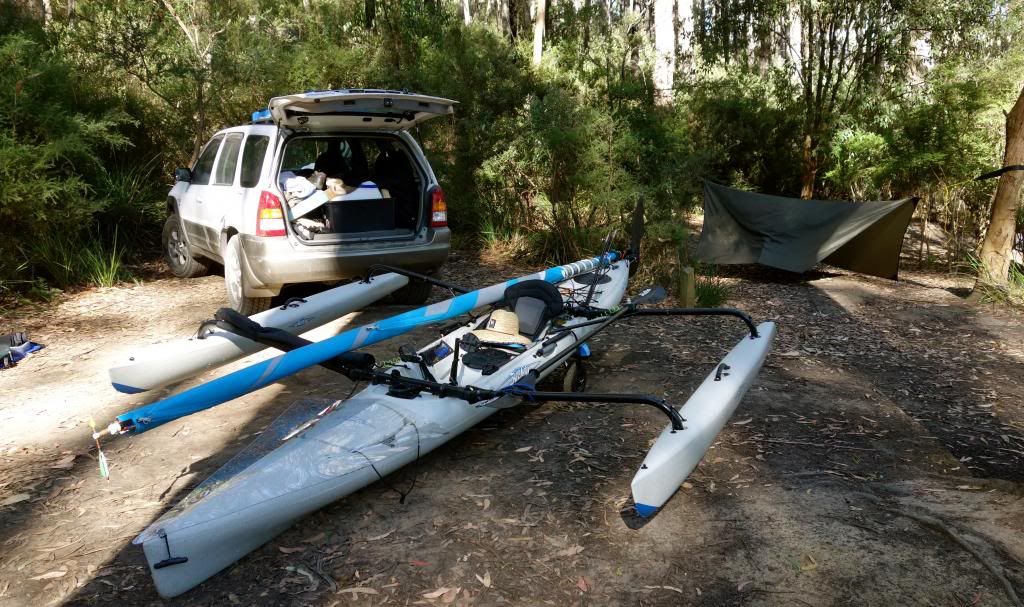 And a visitor dropped in for dinner. She tasted lovely. I started on the ears.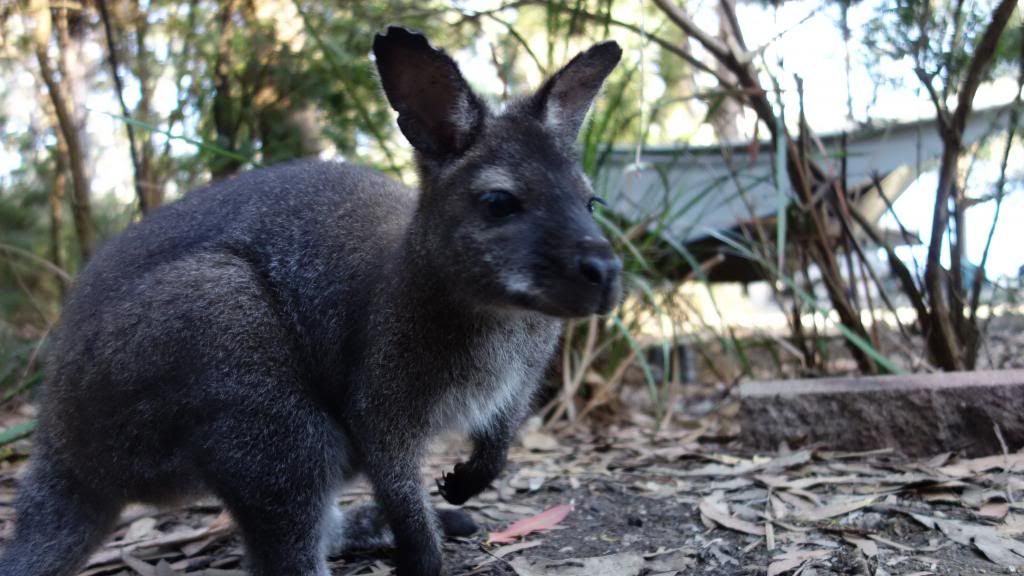 Remarkable Cave.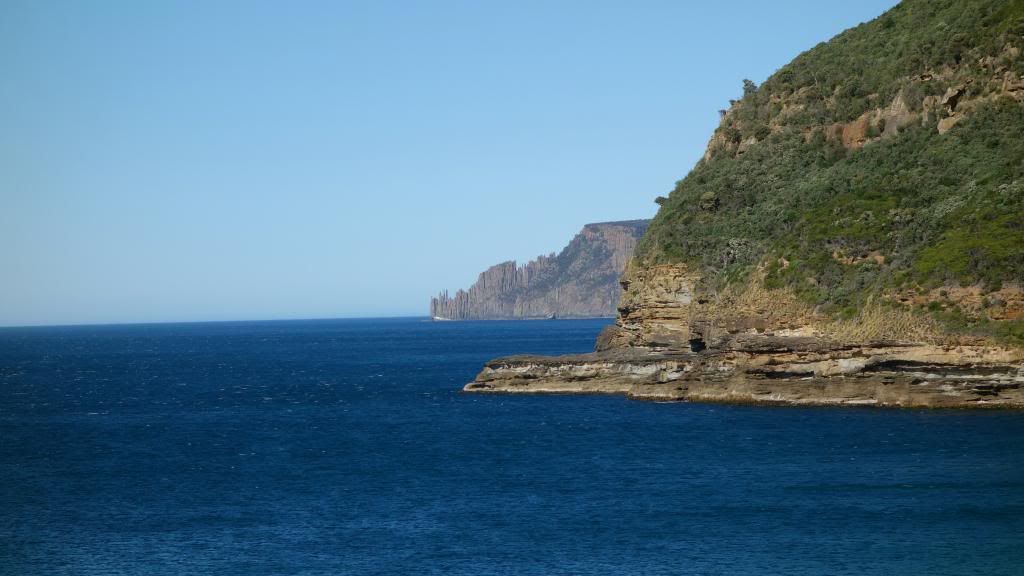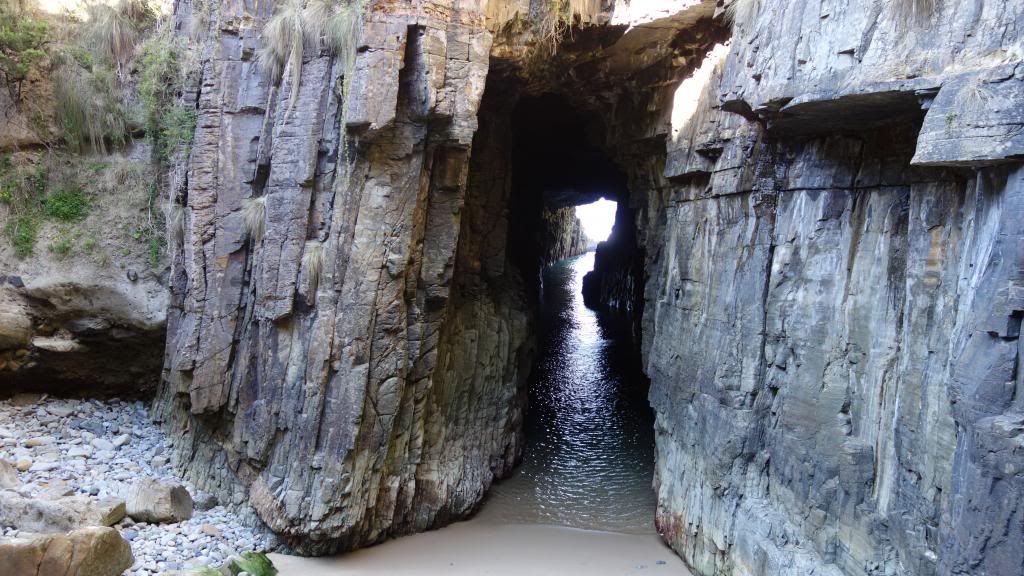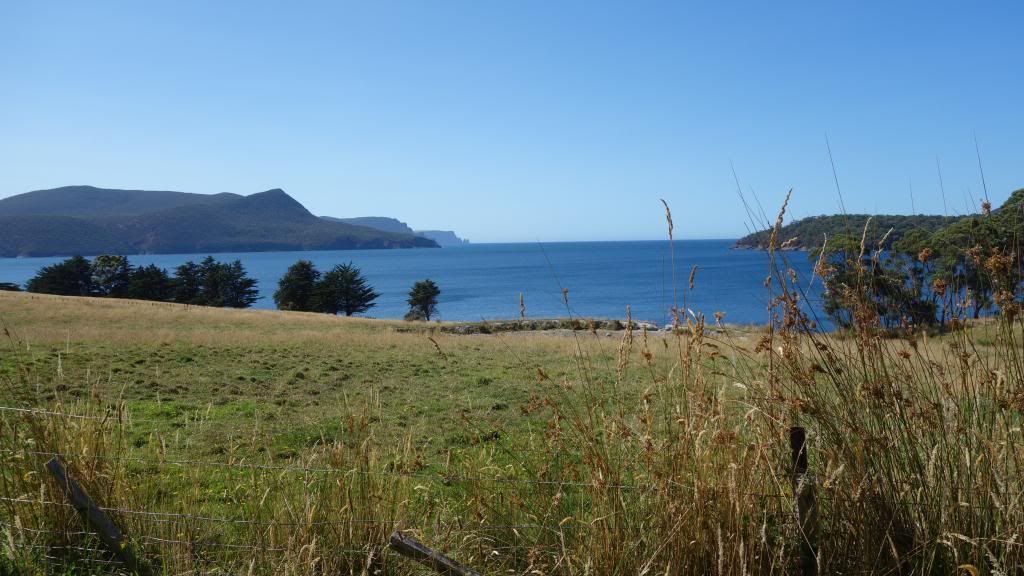 This small island is the island of the dead. It's where the Penal Settlement of Port Arthur buried their convicts.
This is where my dad grew up. Not a bad little shack hey.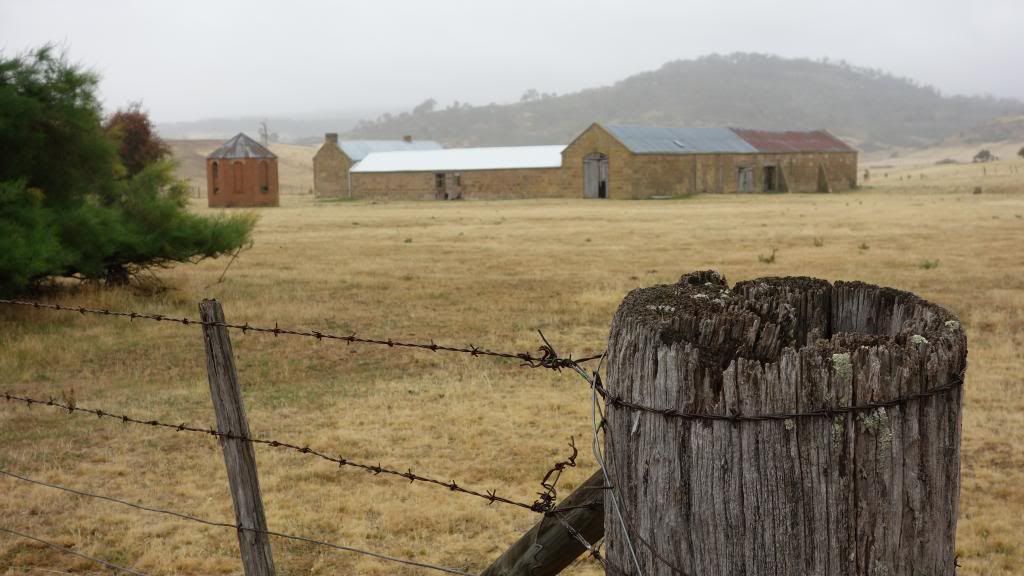 Weather on the West Coast was still too wild to sail so I'd made the decision to continue up the East coast to Launceston. My time was running out, had to get back to work, so unfortunately the Harbour exploration would have to wait until another day.
Here I am, thrilled with the decision on board the Norfolk replica. It was Bass and Flinders boat which first circumnavigated Tasmania.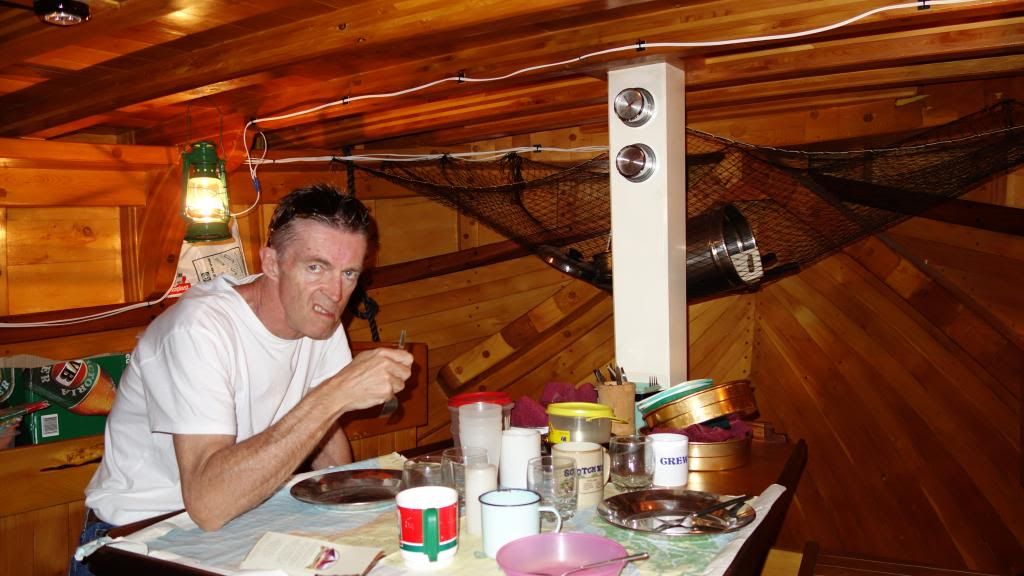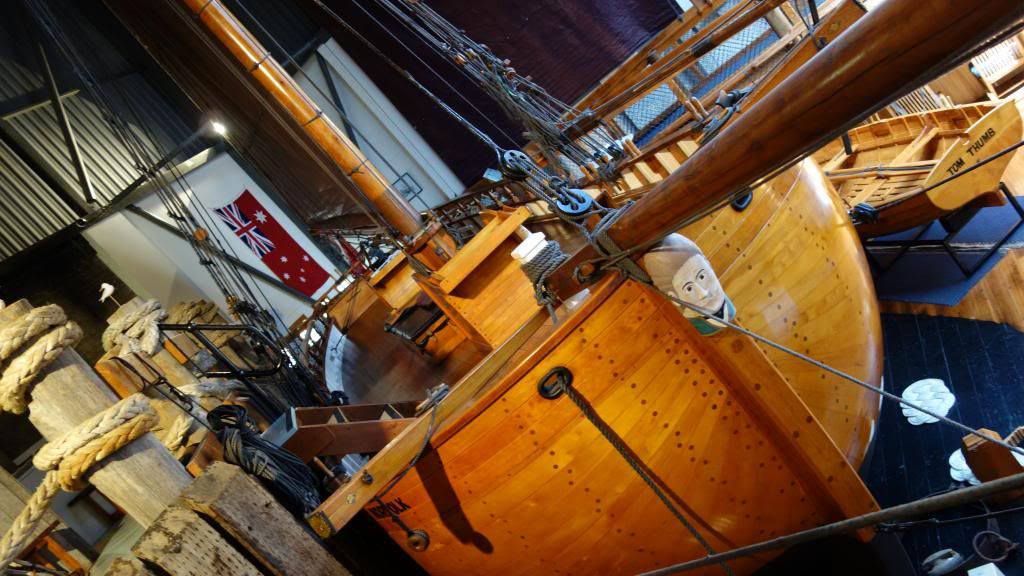 View from the lighthouse at Low Head
Isn't it funny how it changes to perfect Hobie weather conditions when you leave.
In summary, I was a bit disappointed that I didn't get to explore Macquarie Harbour which is one of the cornerstones of Australian history. Although the weather was very ordinary with ferocious wind squalls that I had never experienced before, I would have gone out on my own local lake in similar weather conditions. My biggest regret was that I attempting to obtain local knowledge on waterways and weather conditions by asking the 'so called' experts. Everyone had a story of a death or a near death experience and warned me against attempting a solo trip. These were all people 'in the know' ie old fishermen, cruise operators etc. I know going out on this harbour shouldn't be taken lightly. The ship wrecks and disasters that have occurred here would make anyone cautious. Perhaps I made the right decision at the time, it's always the luck of the draw with weather, but it won't stop me planning another trip.
Hope you enjoyed this trip report. Sorry, not as much Hobie action as I would have liked but the video of the trip, which is being edited as we speak, will hopefully have a bit more of the good stuff.