Penguinman is in a very different place, moving at a different pace. He's extended his waterway pedal tour and must be loving it.
He seems to have attempted the dreaded Alligator "Nightmare" leg, but his track went
mysteriously
screwy there.
So either he did it - to his great credit,
or else the Hobie corporate helicopter came and gave him an airlift!
Stay tuned.
But onward he treads. Decisions, decisions,..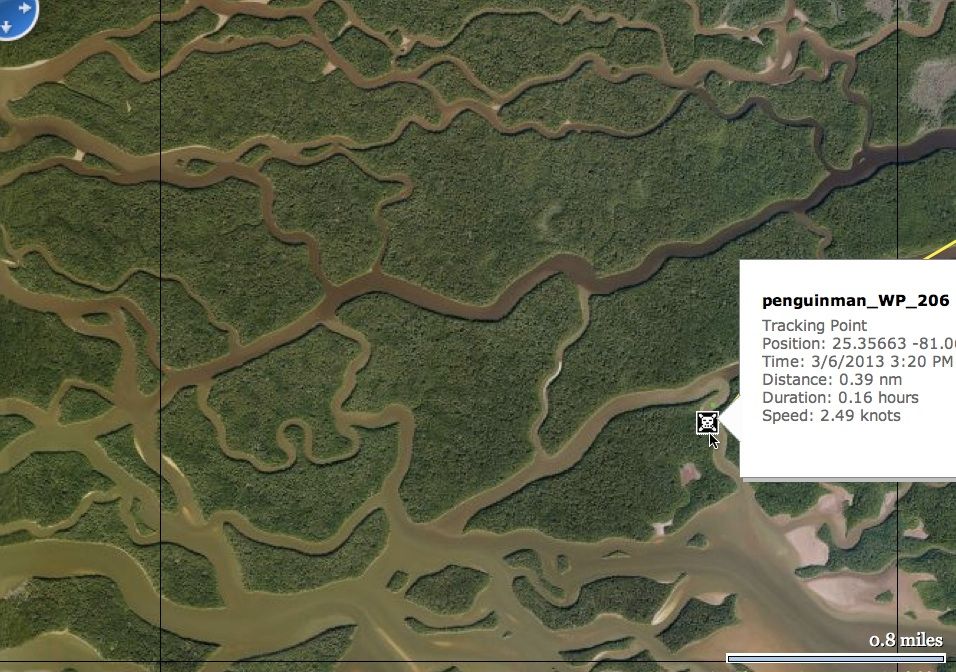 Jim's not alone now, and he's working to keep pace with some paddlers. The waterway is getting wider now and he
must
be tempted to show off, and use the spinnaker in there.