NOHUHU wrote:
Then Keith could tell us, do you pack a cooler at all now? Hard or soft, to protect foodstuffs or fragile gear? Any ice, such as frozen gallon blocks? Maybe it's too tempting to have cold beverages along. Glug glug.

Fresh eggs and milk are nice for the first couple days.

With no showering, and all that stagnant everglades water, how do you keep from going septic?

I'm not quite ready to give up a cooler, but for my solo trips (i.e., w/o my wife) I'm carrying a normal, 4 lb, 18 qt cooler (contrast with my 36 qt Xtreme cooler which weighs 11 lbs empty.) It will keep food cold for 3 days in hot weather, maybe 4-days if on the cool side here in S FL. And, the frozen bottles of water in the cooler, become drinking water near the end of the trip. I don't use fresh eggs (can't do that at my age), but I do carry a carton of "Egg Beaters"--they are not bad if you chop up some onion and a bit of low-fat cheese. 1 carton = about 3 omelets. That and an English muffin make a pretty good breakfast or even dinner.
I also pre-cook rice (make about 2 servings for a 4-day trip) and pre-cook broccoli, which can be added to things--even the omelet mentioned above. The rice goes with my Tasty Bites dinner.
I've never done fresh water, rinse showers--just jump in the ocean, with your clothes on, if you feel it is necessary.
On my recent 4-day trip, I carried four 8 oz cans of beer in the cooler.
My hakas, which are now required gear, have changed my view on weight. Weight MUST be cut.
Why do I need my hakas, well, here is one reason: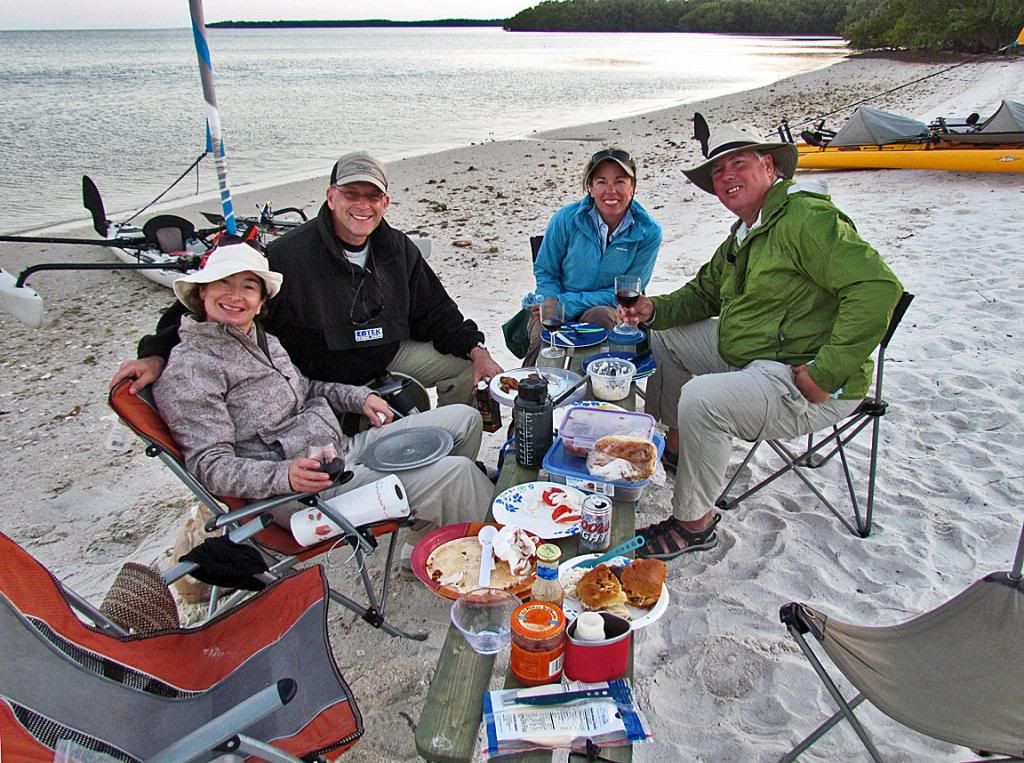 Keith