Chekika wrote:
fishman-rd--21 min--very interesting. Thanks for posting it. I watched it as I was having dinner.

There was one thing the creative inventor said that caught my attention and was applicable to an AI. He said something like this referring to the hull: "sometimes it goes over the waves and sometimes under the waves. Therefore, we had to design it to shed water very quickly." That is something Hobie might give some thought.

Keith
I liked what he had to say too. But we'll have to see if Vlad's design "completely changes" sailing in 10 years. This is NOT a boat for the masses, though.
Funny thing is, a couple months ago, I was sailing by, and actually standing on the dock next to his shipbuilder in Thomaston, Maine. Naturally, I was googling boats,..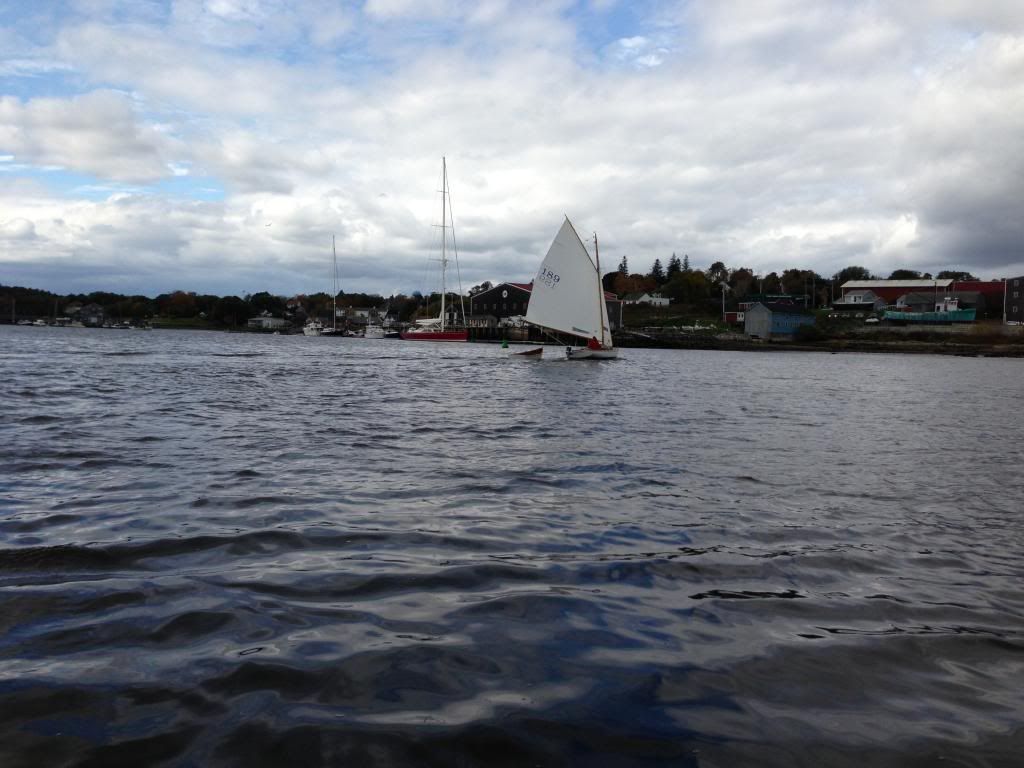 I followed this classic old wood beauty into harbor in stiff 15+ knot winds, and then watched the skipper dock it
single handed
under full sail. Jib up too. Landed right at the boatbuilders pier. Humbling to watch.
It was the week they first launched the Speeddream, but I did not see Vlad's experimental carbon fiber boat there. Did see lots of nice boats for sale - and a potential upgrade from my AI.
Waddaya think? Those Amas are over 5 feet high.
Not worried that this one will sink, but if I flip it, there's an escape hatch on the bottom of the hull.
I'll be back up there this summer and will keep an eye out for the "worlds fastest monohull". Maybe get us a spy shot. Maybe a test flight!