I installed the Hobie Bimini on my 2012 Oasis a few weeks ago and have had it out several times. This is by no means an all inclusive review, it's more of a first impression sort of thing.
It works great. Easy install and fully adjustable to wherever you need shade.
It is sort of over-engineered (imho). The Pro-techt homepage shows some demo reviews that make it look a little wobbly. Mine is rock solid. I purchased it from Austin Kayak.
Yesterday I was using it while pedaling the Colorado River in Black Canyon, AZ. While going upstream, the winds were at least 20 m.p.h. to my back. I was surprised to find that I was being pushed up stream, against the current maybe 1 or 2 m.p.h. without pedaling. The problem came when I turned around. The winds got stronger and it tried to push me back up stream. It was a little to much so I folded it up, which only takes a few seconds.
It can be used as a sail in light winds, but anything stronger you should just get the Hobie Sail Kit
It is fully adjustable to any conceivable angle you need it, all while sittng in the cockpit. Just practice it a little so you know where the knobs are behind you.
It's a keeper. It is going to see many hot, sunny days here in Southern Nevada.
Here's some pics.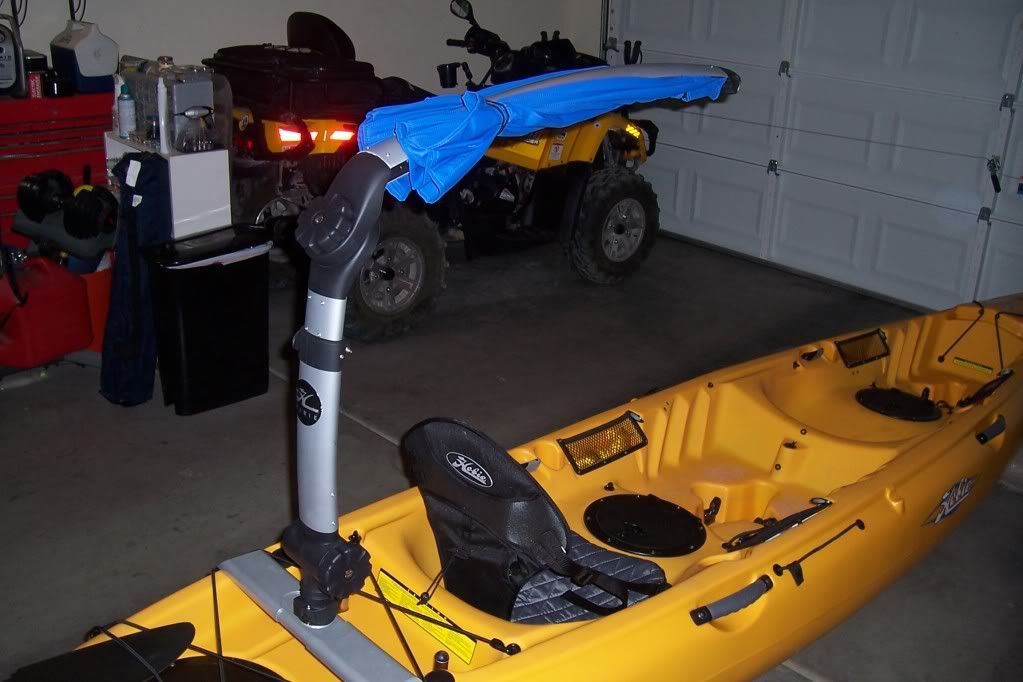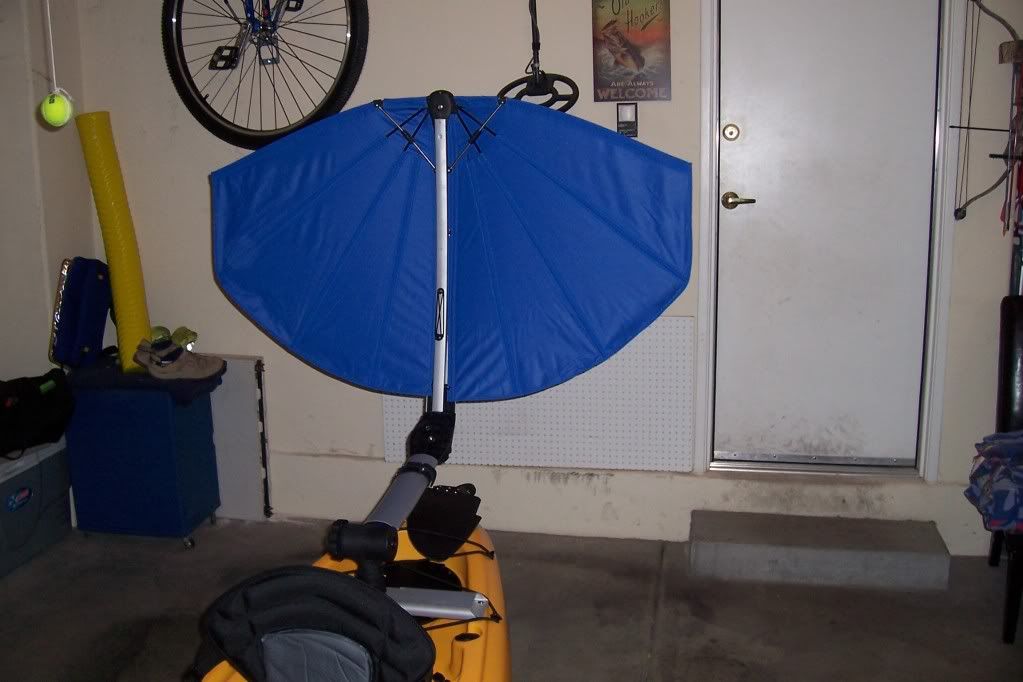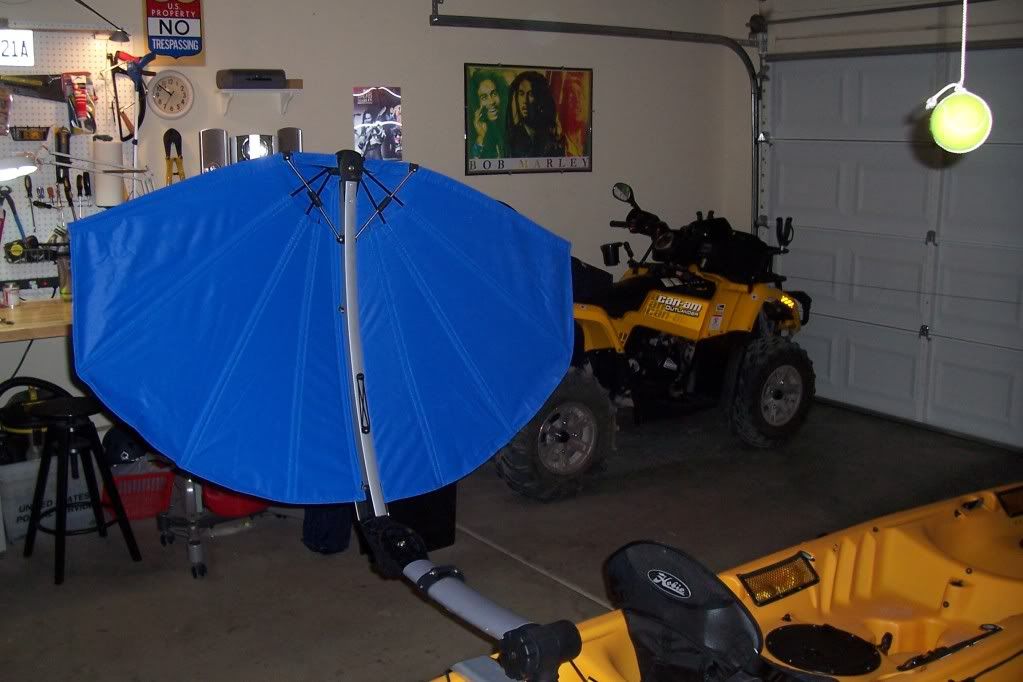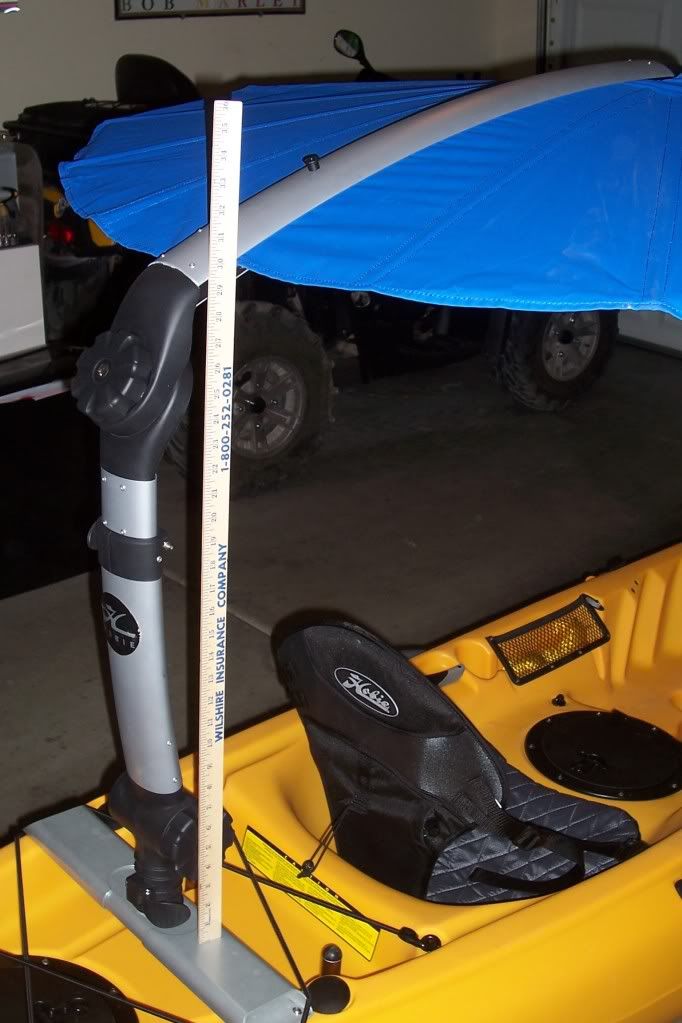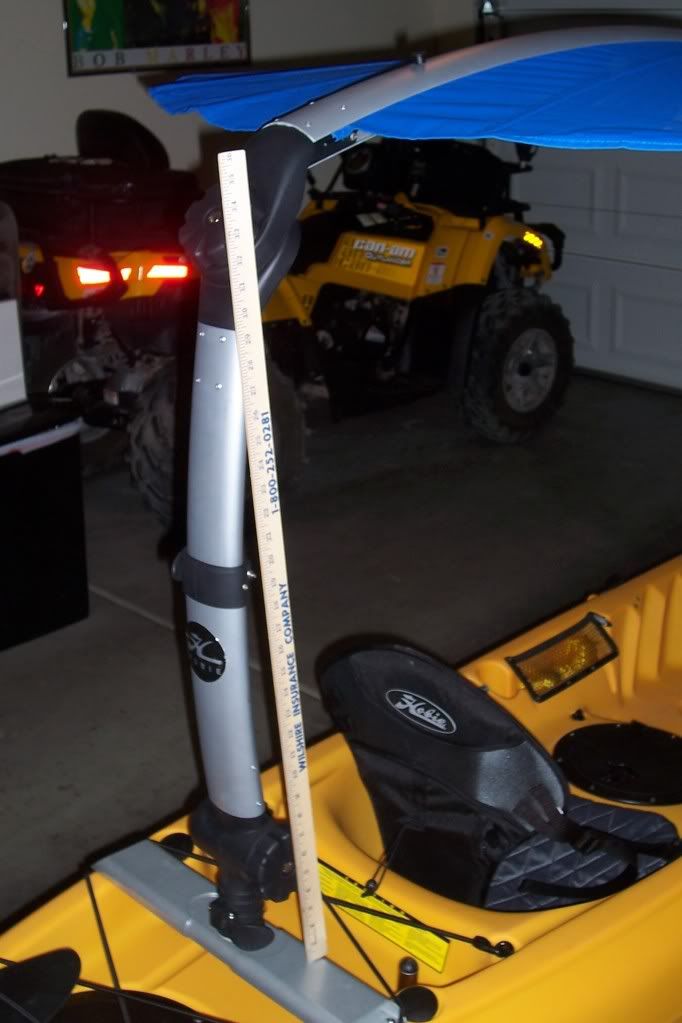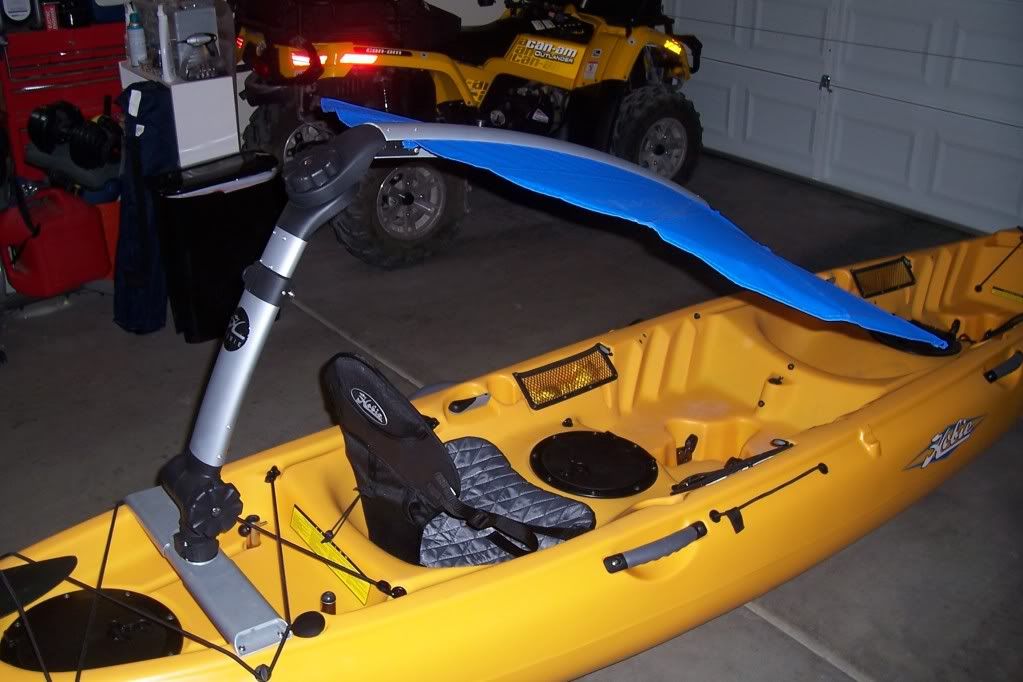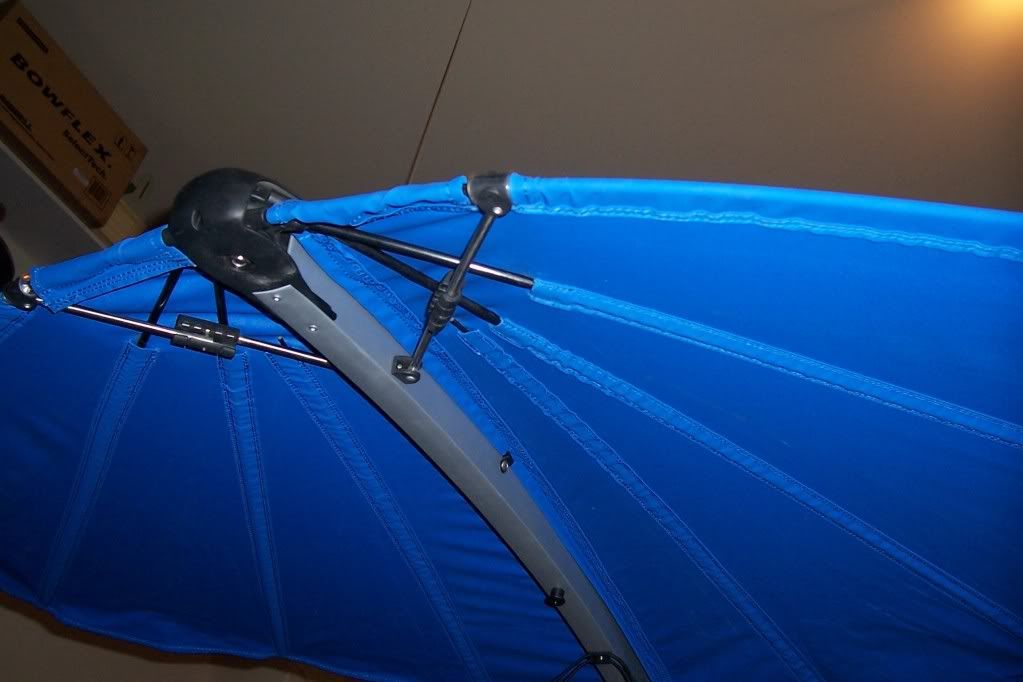 http://i1064.photobucket.com/albums/u377/EricVegas/101_2244.jpg?t=1333176678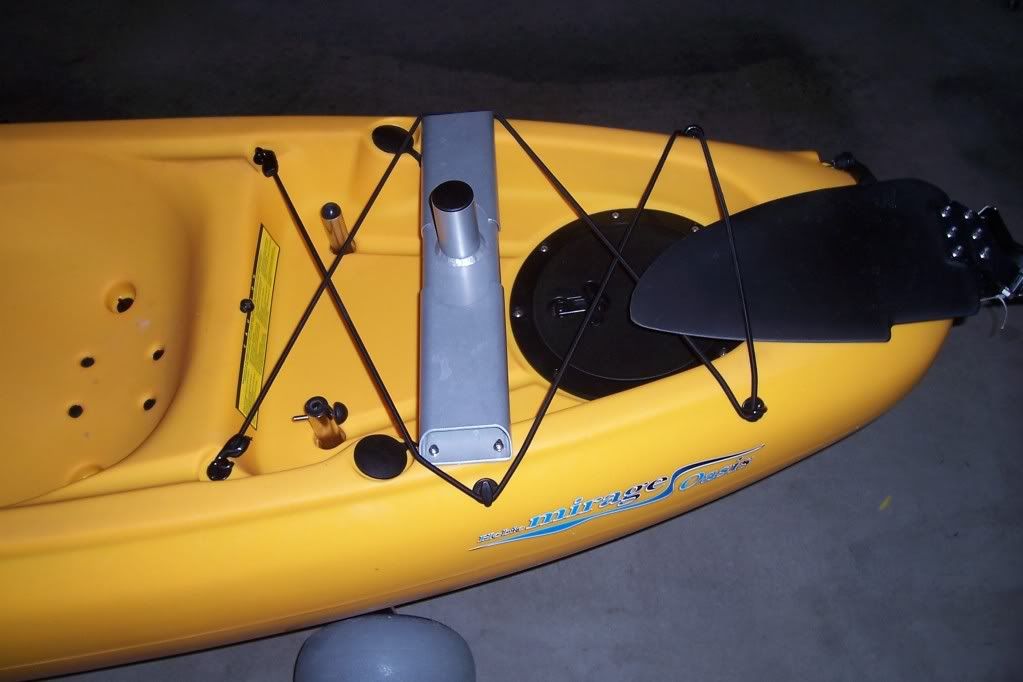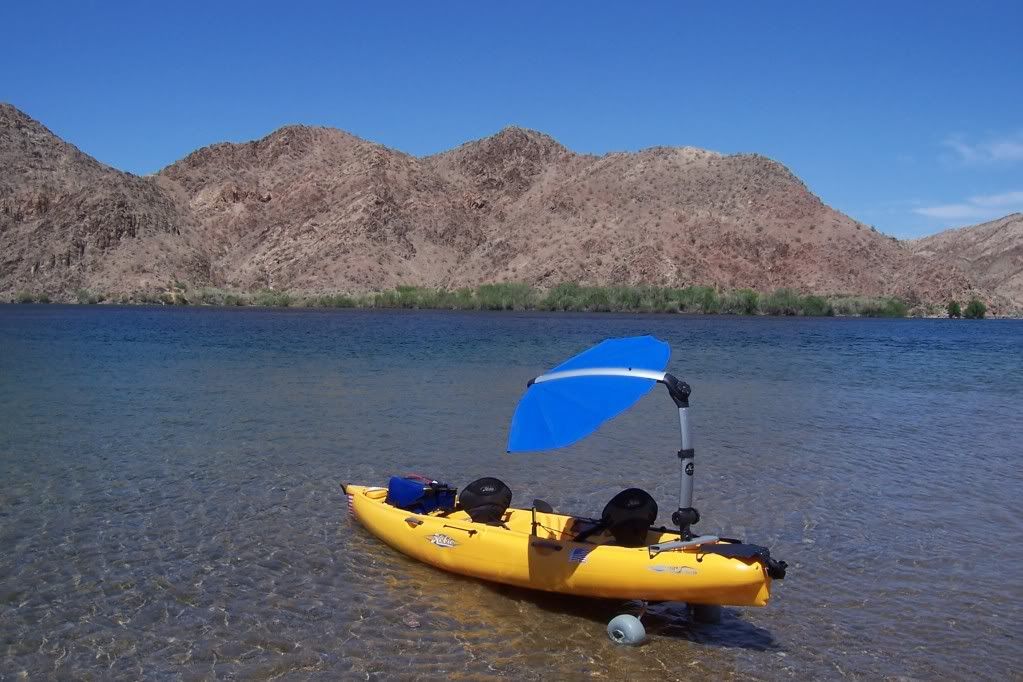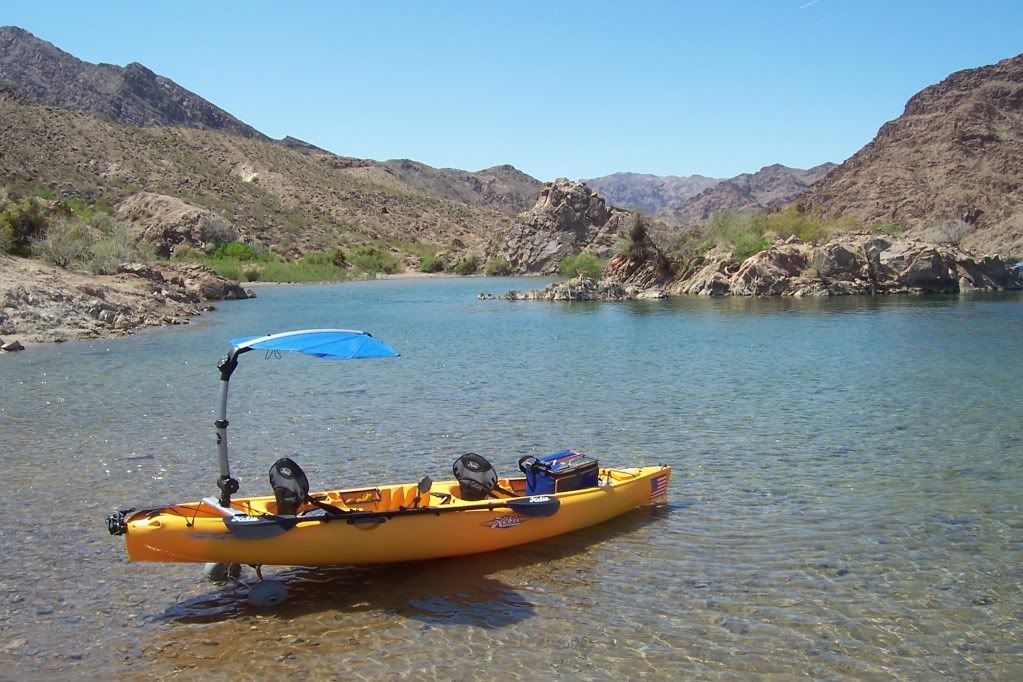 _________________
Eric
2013 Caribbean Blue Outback