Gee thanks VR. I really enjoy the photography and videoing and the Island sailing gives the perfect platform for doing it and of course gets you to some of the best scenery. Really appreciate your comments.
You're right Mickey, I don't use it for the Island. It's nicely stored away safe and dry. I still use the Panasonic Lumix FT1 for videoing and photography in the wet. The Sony is a great camera and the panorama mode, although I haven't mastered it yet, is one of my favourite features. My wife and I just spent 4 days up at Port Stephens. I hope these shots bring back some memories.
Remember going out through these heads Michey. How could we forget the 2.5m swell. View looking north. You can just see Broughton Is. way off in the background.
We launched from the beach in the background, over to the right. All the high shots were taken from the top of Tomaree directly ahead.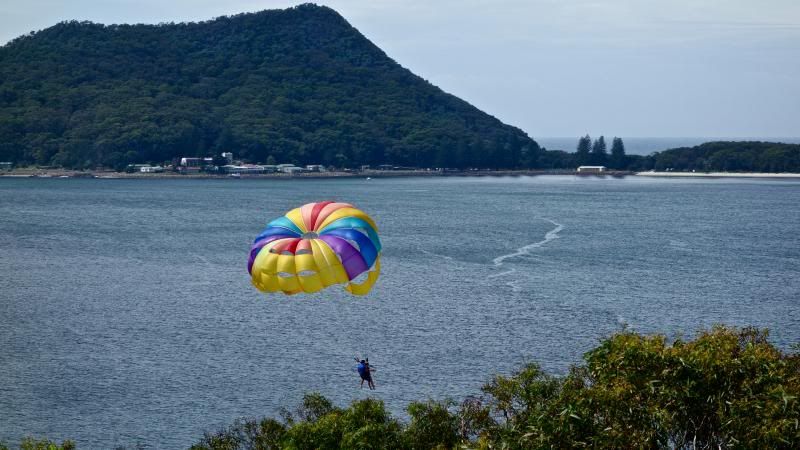 This is a shot looking south. We launched next to that jetty closest to us on the beach on the right of the peninsular.
Another panorama taken just inside the heads.
...and another. The panorama mode can take either 90 or 180 degree.

If you ever go to Port Stephens and want to keep the wife happy while you're out sailing, send me a email and I'll give you the details. Great value.
_________________
Don't take life too seriously................it ain't permanent.