I am the proud new owner of a 2012 Pro Angler. I absolutely LOVE IT!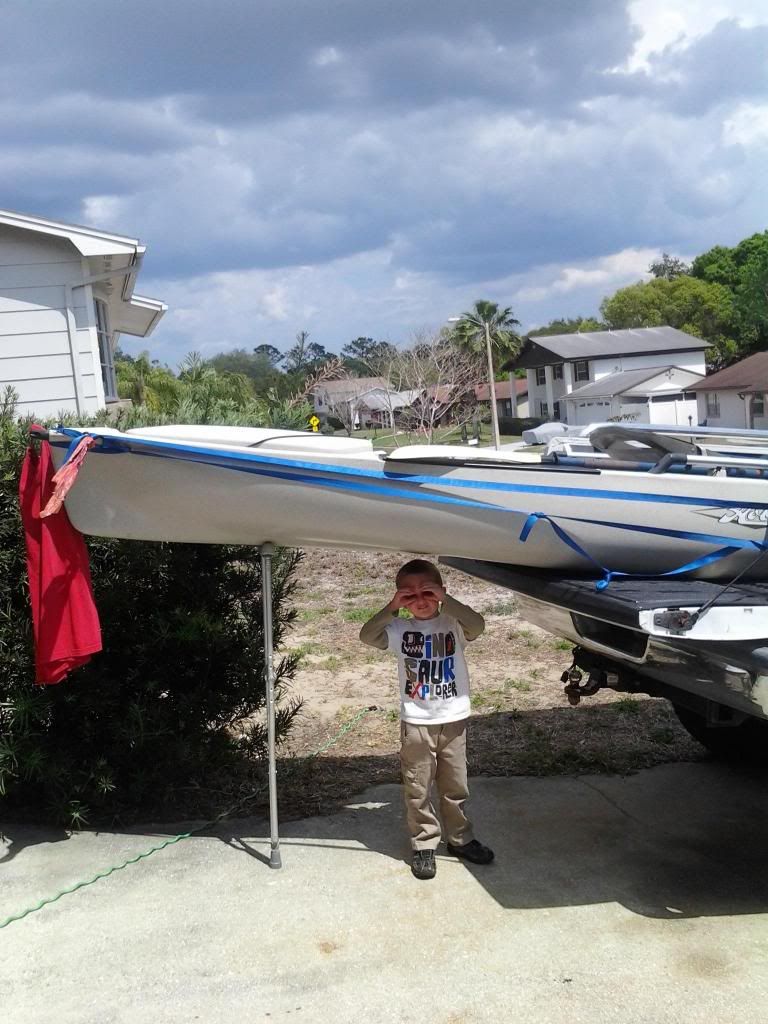 I have read so many helpful things on this website, and I wanted to try and give back and say THANK YOU! I wanted a cart but I didn't want to dish out the $$ for one. I was lucky enough to find a set of wheels on a threaded bar at a garage sale. I have seen DIY carts made out of PVC, but their strength is questionable at best. Here is what I came up with.
I took a crutch and got the hack saw out. I popped the rivets out and used the existing holes to run my threaded bolt through. I had to drill them a bit bigger but no big deal. I used the adjustable rod that fits inside the crutch for my bottom bar. It was a perfect fit without any cutting required. I cut the pieces that hold the handle on to the crutch under the padding then inserted them into the piece I used to ensure a snug fit.
I cut a few pieces of 3/4" PVC and glued them to the crutch. There is a pre-drilled hole for the cotter pin.