NOHUHU wrote:
Tan dramatico!
I really like the nav light. That's about the only piece we still need.
Sorry NOHUHU, but I beg to differ. That sort of light on a pole is perfectly suited to a kayak, but we Island owners have got a much more suitable platform for a high visibility all-round light - the top of the mast!
I also dare say that rigging up a removable masthead light will be considerably cheaper than the Railblaza items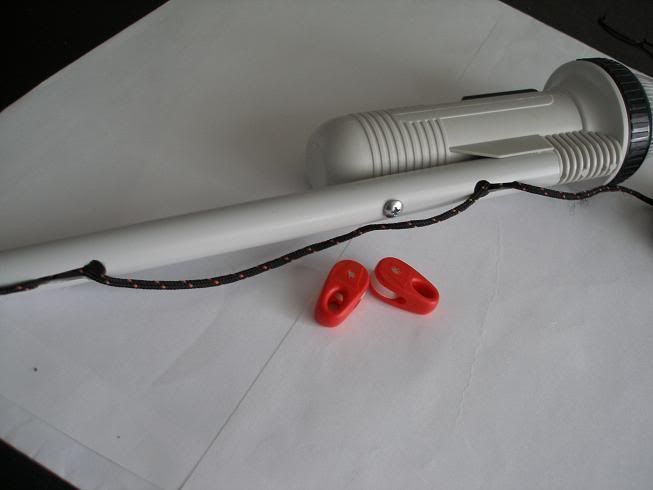 With a thin halyard fitted to the mast, I can attach the light and send it to the top, where it also lights up my wind indicator arrow, and the sail can be furled as required without interfering with the light. The halyard also gives the collateral bonus of showing how much the mast bends (up to around 6 inches actually!)
_________________
Tony Stott
2012 Tandem Island "SIC EM"