Herbaldew:
I have a 2hp gas motor on my TI and the transom depth is pretty important, I believe
My motor is this one (
http://www.smalloutboardengines.com/20h ... flage.html
)
From the top of the motor mount to the centerline of the propeller is 20 inches (just measured it).
Here is my motor mounted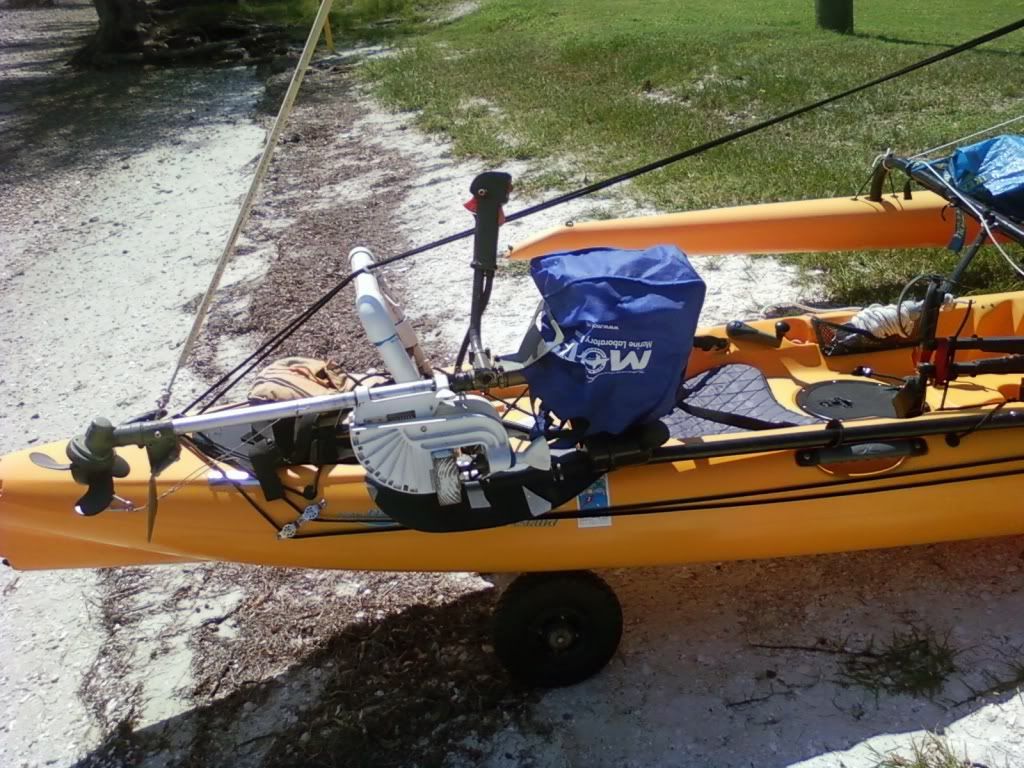 The motor mount board is a pressure treated 2x4 and the bottom edge is even with the side rail of the boat in that area, this means from the rail edge to the centerline of the prop is 16 inches. If I have the motor at 14 inches when sitting and driving from the front seat the prop grabs too much air and looses most of it's power. 14 inches is ok if you are solo and sitting in the back, but when you turn right the prop pull up air, so I guess the answer is 16 inches from the rail to the prop centerline which should work in all conditions (including very rough water).
You can get the motor mounts at
http://islandhopperoutboards.com/hobiekayakmounts.html
While on that web site check out the Hobie drive system that goes into the mirage well, could be a nice solution especially with a TI with two pedal drives, one could be dedicated to the motor. (actually might be cheaper than the Verimax plus the motor mount combo. Of course you could just make your own motor mount like it did (they are pretty simple and mine only cost me $15 bucks to make)
Be careful with that 18 inch shaft it might be too short on a TI if you use that Island hopper motor mount. By looking at their pictures it looks like the top of the motor mount to the water will be 8-10 inches above the water (4 inches lower than mine). According to the MotorGuide specs you take that measurement from the top of the transom to the waterline and add 20 inches. This means I'm assuming that you would need a 30" unit (according to their specs (which doesn't sound right either). Hopefully someone else will chime in here that has an electric on their TI. Then again that Verimax might be just fine, but I would definately check it all out before you buy it.
Hope this helps
Bob