Matt and Robcut1, thanks for the replies.
After I asked, I realized that I could look through the hatch and see the complete gudgeon insert. Thanks for pointing me to it.
So what happened? I don't really know. It was like that when I bought it but did not notice because I am/was dumb
The previous owner had patched it with I-don't-know-what. He just kinda filled the cracks and made it look good. After I scraped away his work, they were revealed. Since I never had a bravo, I did not know that the mainsheet attached to that top gudgeon until the first time I rigged. That would seem to be an area that sees a very high stress.
I didn't get any replies for a couple weeks, so I went ahead and did a repair using G/Flex. I know that people say it is not supposed to work, but I already had it. The worst that could happen is that my cracks reappear and I start over. I uploaded some photos of what I did, below. I have not sailed(tested) it yet. I will report back the success or failure. Either way this could be useful to someone else.
I used West Systems G/Flex 655 thickened epoxy. I first opened up the cracks with a chisel and dremel to increase the bonding area. I followed the directions by cleaning with Alcohol and flame-treating the area (no photo of that).
Then I applied the epoxy and also fiberglass running over the cracks in a couple different directions. Here are the results of those steps: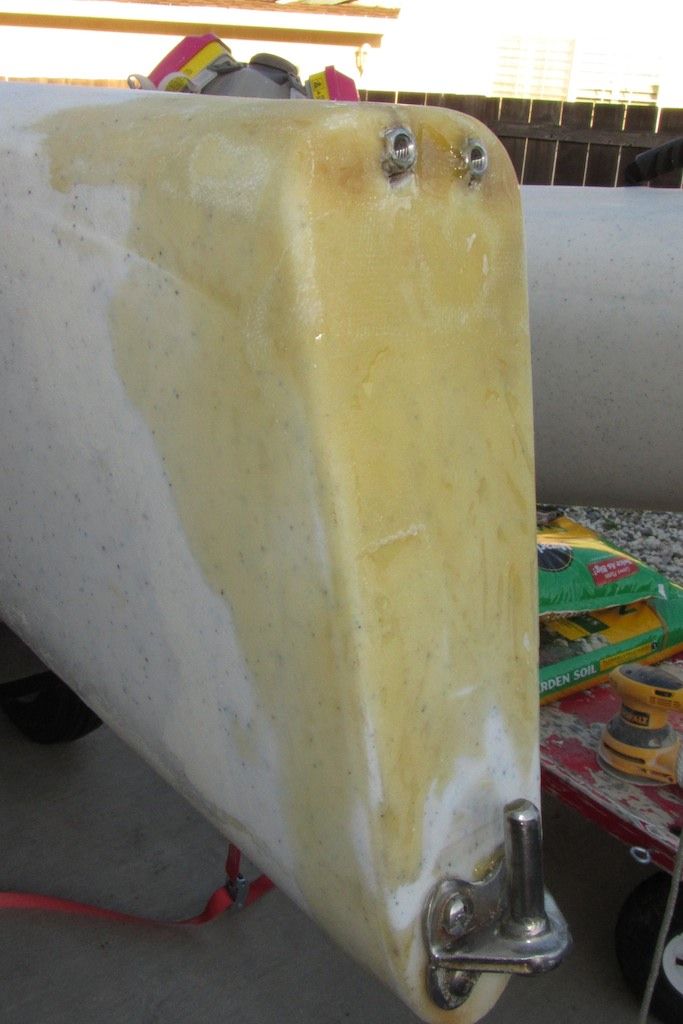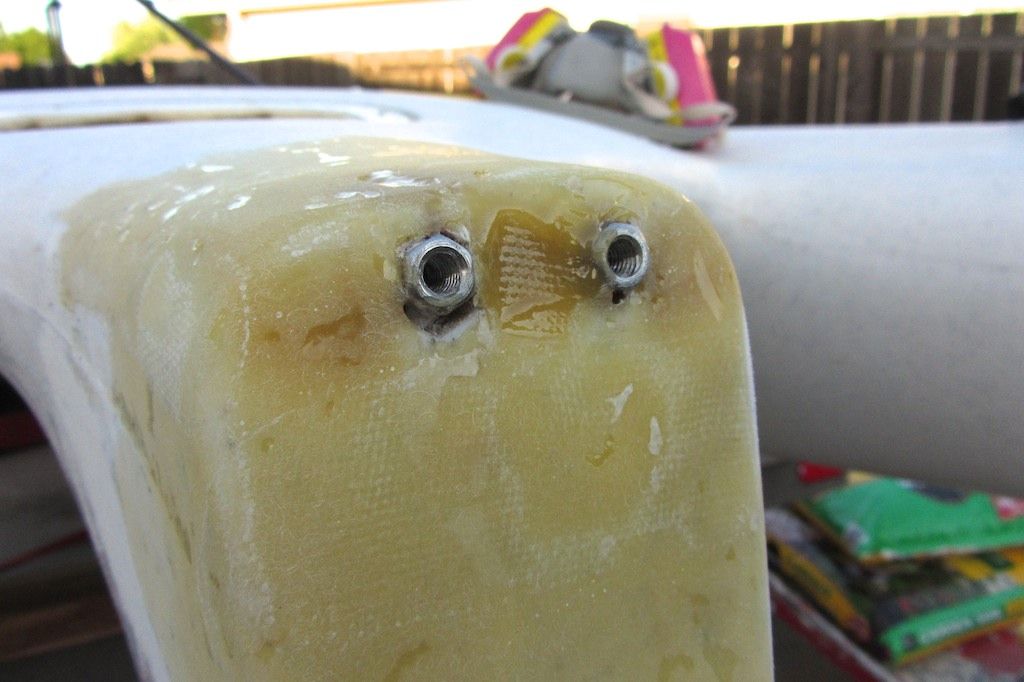 After curing, I mixed up some more and added West Systems 407 fairing additive. I probably didn't really need to do this but I was trying to smooth out the imperfections and needed to thicken the 655 a bit to do that. Here's what that looked like: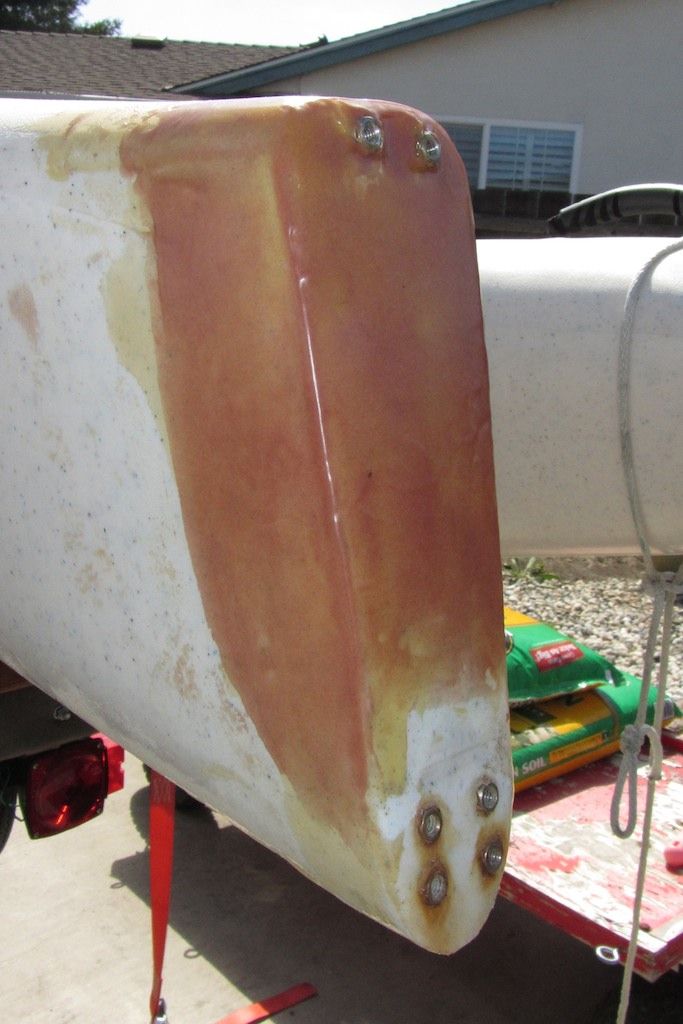 Let that cure and sand with 80 grit and then 150. Used a random orbit sander and some by hand :
Masked and painted. Used Krylon Fusion for plastic. Will see if this holds up. This is all a big experiment! Screws are there to keep paint out of the nuts. I installed new screws later: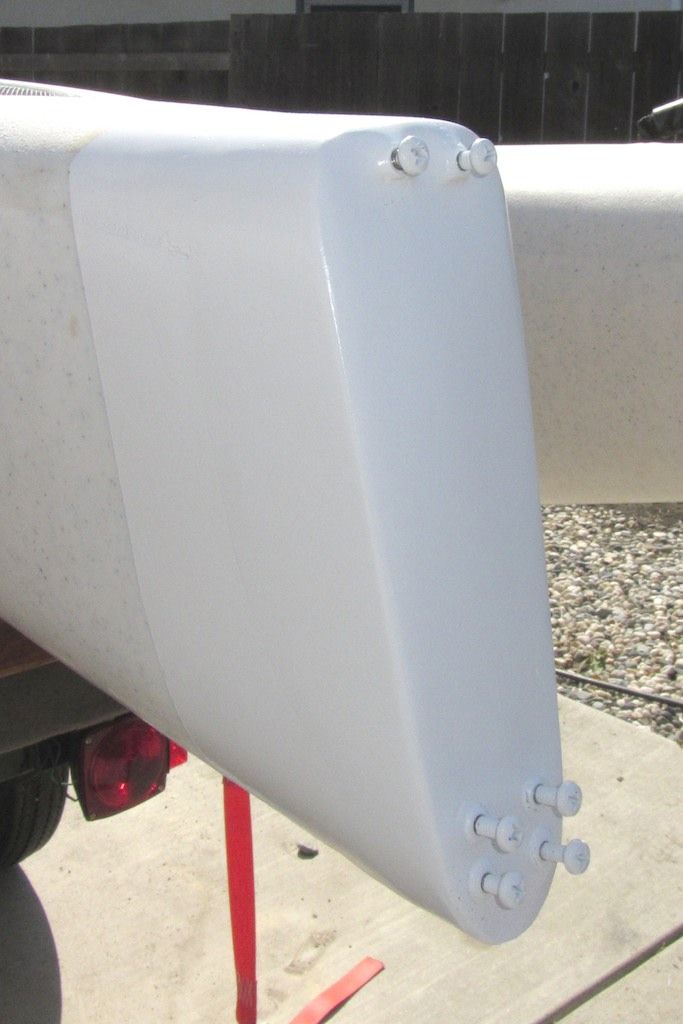 Here is the end result: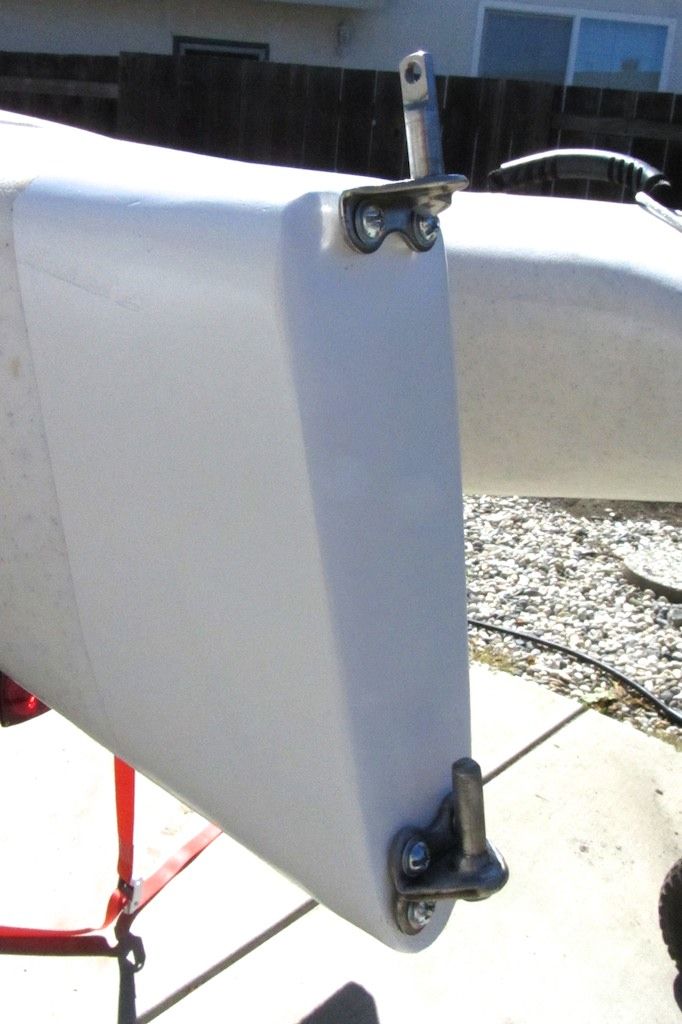 Will update after sailing.
thanks