Stringy, that ABC interview is truly fascinating (and the history is incredible!), and ramps up my desire to return to Broughton Island. Good find! I can thoroughly recommend to others living elsewhere to have a good listen!
Post mortem shows that both my rudder pins broke just above the bottom pintle (which is logical if the rudder has hit an object below. I remember grazing a rock just on arriving at the beach in Esmeralda Cove, which could explain the new one fitted on the way there breaking so quickly)
I confess I didn't do much exploring while on the island, as my mobility on my legs is way short of its form on a Miragedrive LOL. Given that Sue put a leg down a muttonbird burrow, maybe my decision to remain on the beach was a good one!
My Drift camera leads the way to Broughton
Sue and her AI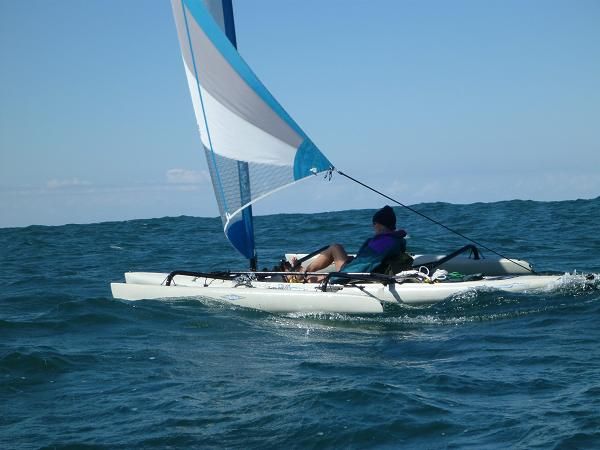 Rob's vista captures the magic of this voyage
_________________
Tony Stott
2012 Tandem Island "SIC EM"