Keep the comments coming folks, we are all learning here.
A few points.
Pin retainer
. I agree that realistically, the most likely time you might need one is if you transport your hull inverted, but even then you would need both up and down lines uncleated before there would be any chance of the pin coming out. I was also put off by the fiddly split ring, so modified my spare pins by filing a >vertical< slot (so as not to weaken the pin) so I could fit one of those 2mm zip-ties, with a second one to lock it in. But I am not bothering with my new pins, as I keep my TI on the trailer between gigs.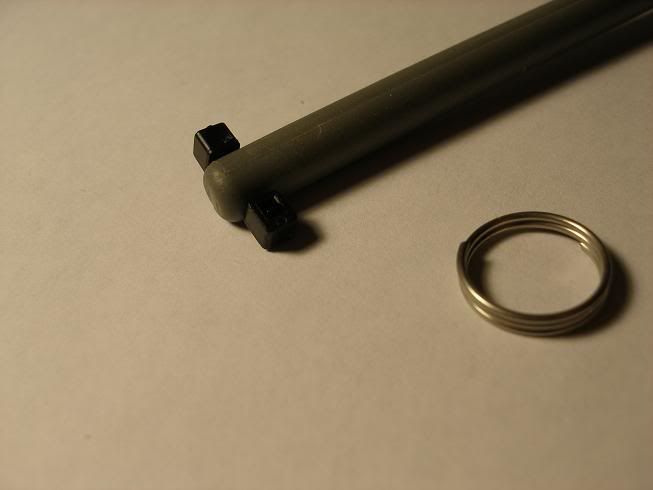 Emergency steering
. As a result of my original rudder issue, I fitted external emergency lines so I could continue to operate the rudder reasonably well even if the internal links failed again. This of cores still relies on the pin not failing, so it is not the whole solution. One side is tensioned by bungee cord, while the other uses 2 to 1 ratio to lessen the effort. Both sides lead to clamcleats next to the seat. So steering involves tensioning the bungee for the conditions, and steering by pulling on the other line as necessary. Incidentally, the extension pieces both broke off when the pin broke, but this was my fault as I had used 1mm thick carbon fibre I had lying around, which was easily up to the job when the loads were horizontal, but when the pin broke, they were subject to twisting force and snapped. Their replacements will be a little thicker...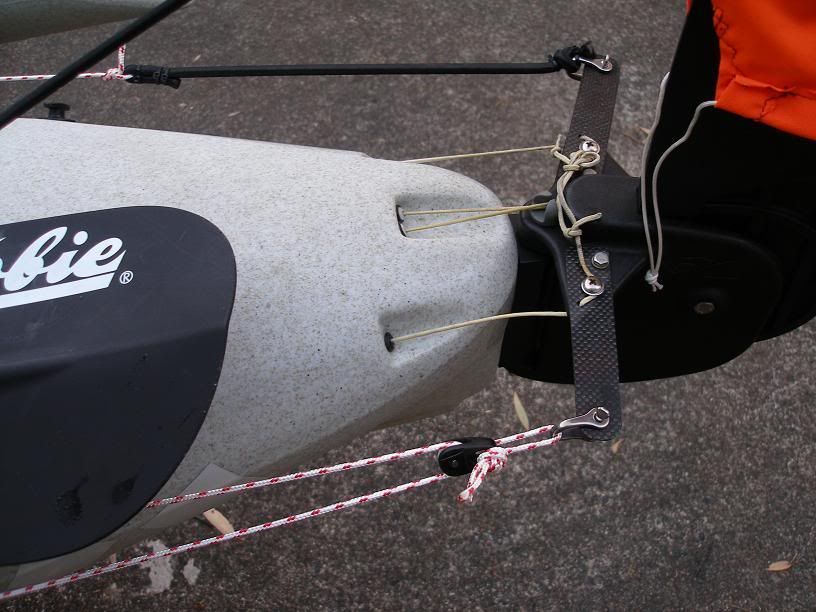 In summary, I tend to believe that the only way to ensure 100% redundancy of the rudder is to build a completely separate second rudder and linkage. Frankly, I do not believe the risks could justify such an extreme (and no doubt ugly as a hatfull of a***holes) step. I am happy with my alternative means of steering if the rudder lines break, and clearly changing the pin at sea is doable if conditions are not too rough.
BTW Slaughter, in my "incident" the wind was not that strong really, just persistently offshore in direction, and I kick myself that I didn't deploy a sea anchor, which would have hugely reduced my rate of drift . I hope everyone has a drift chute on board...
_________________
Tony Stott
2012 Tandem Island "SIC EM"