One of the great things about kayak fishing here in the PacNW is that there are a lot of places that you can go where the fishing is good and there are no people. I know some kayak fishermen like to spend a day kayak fishing in a kayak fishing contest with seventy five other kayakers, if that's what you like to do, that's fine, but we would rather scour the maps and find places where we may be the first kayak fishermen to ever wet a line. The PacNW has a nearly unlimited number of beautiful bodies of water and "off the beaten path" spots that can give you a real sense of discovery and adventure that you won't find in a crowded parking lot.
We headed out to eastern Oregon last week to escape the non-stop Columbia Gorge wind and to look for new places to go kayak fishing and we found them. Primitive camping, free, no daily fees or permits; just you, what you brought with you and the wide open Pacific Northwest.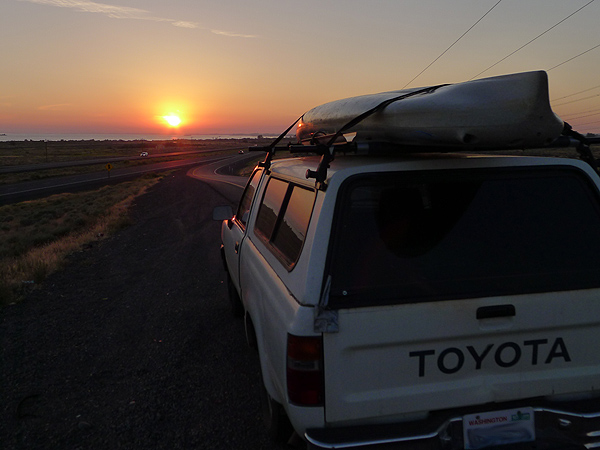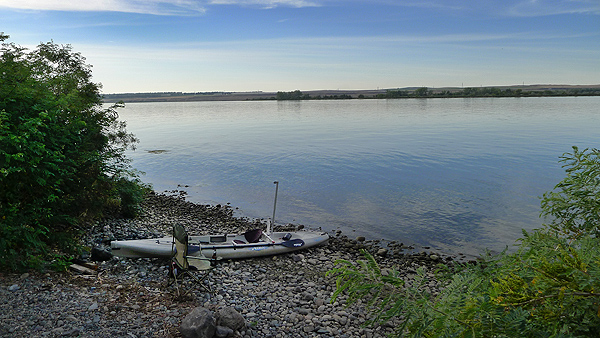 You have to be prepared to take care of yourself in many of these areas; even if you can get a cell phone signal, if you get in a jam, help is often a long way off. Out here, if you get yourself into trouble, you better be sure you can get yourself out of it unassisted. Being out in the middle of nowhere does have it's benefits.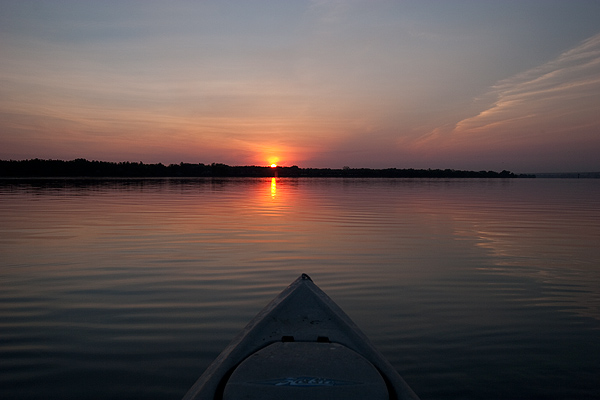 Almost forgot about the fishing! We were fishing mainly on the eastern Columbia River up and around where it meets the Snake River. There is all kind of great fishing around here for all kinds of fish. On this trip we were looking for smallmouth bass, but could have easily caught salmon, sturgeon, trout, largemouth bass and a few other species that are found in the area's rivers, streams and lakes. We had great days of bass fishing, saw other fishermen catch salmon and one guy who hooked up a monster sturgeon on his 20lb. test salmon rig, all in the same spot.
We did a lot of fishing, but we also did a lot of scouting around for kayak fishing/camping spots for the upcoming salmon season. We found this spot that isn't even on most maps that is a kayak fisherman's dream.
Right on the river with a wind protected slough and close to excellent salmon fishing. We'll be headed back there as soon as we get the chance.