Here is Dogslife & his tricked out boat. His flagpole seems to be fitted with a spongy material on the base which lets him fit the pole base into one of the scupper holes. He switched it easily between the holes. At the WaterTribe Everglades Challenge race last March, Dogs started the race with the flag up, but I don't know if he generally had it displayed. I suspect the flagpole is for his video camera--he is an avid videographer.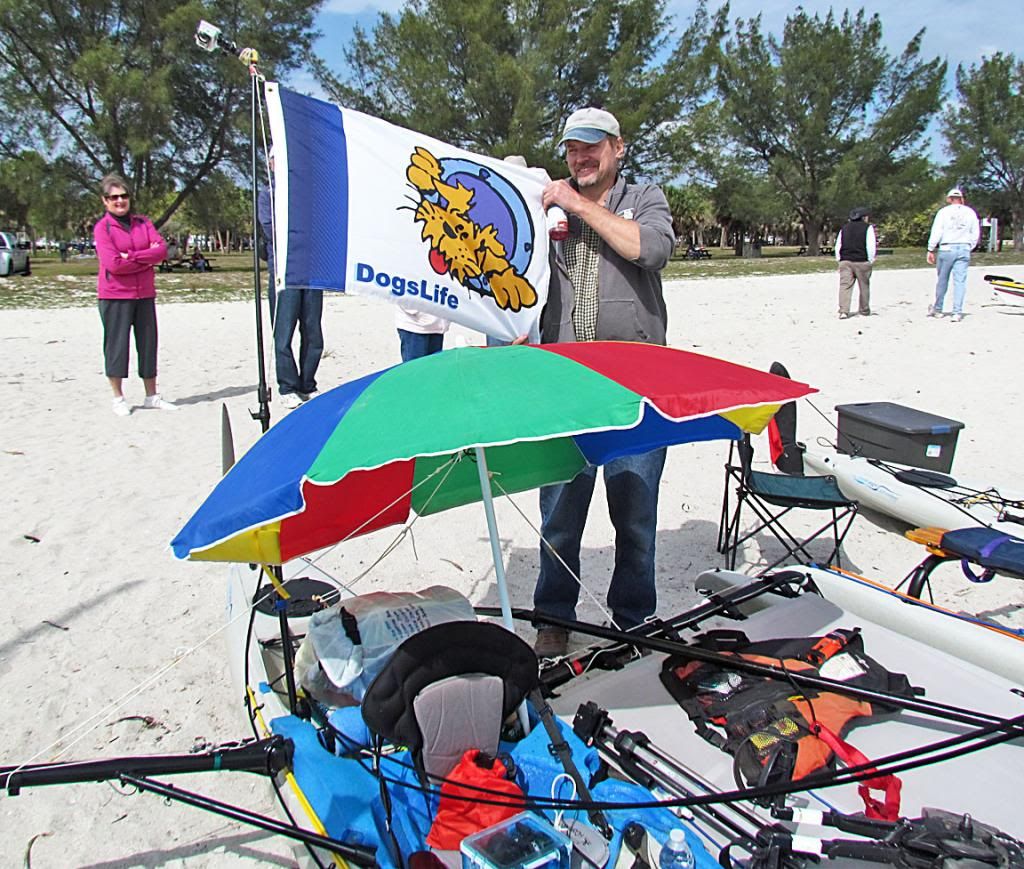 Here is a picture of WaterTribe's Chief's boat with a Hobie light with a small flag displayed. He is using a rod holder for his flagpole--it is not a tight fit, so easily moved & removed. I suspect the light is the primary purpose of the flagpole.
Most AI/TIs at that EC2013 race did not deploy a flag.
Keith