In March, 2014, conditions were excellent: sunny with 20+ mph easterly trades and 2-4 ft bump. Gale force winds were on the way. Capt Gurr and I were stoked and ready.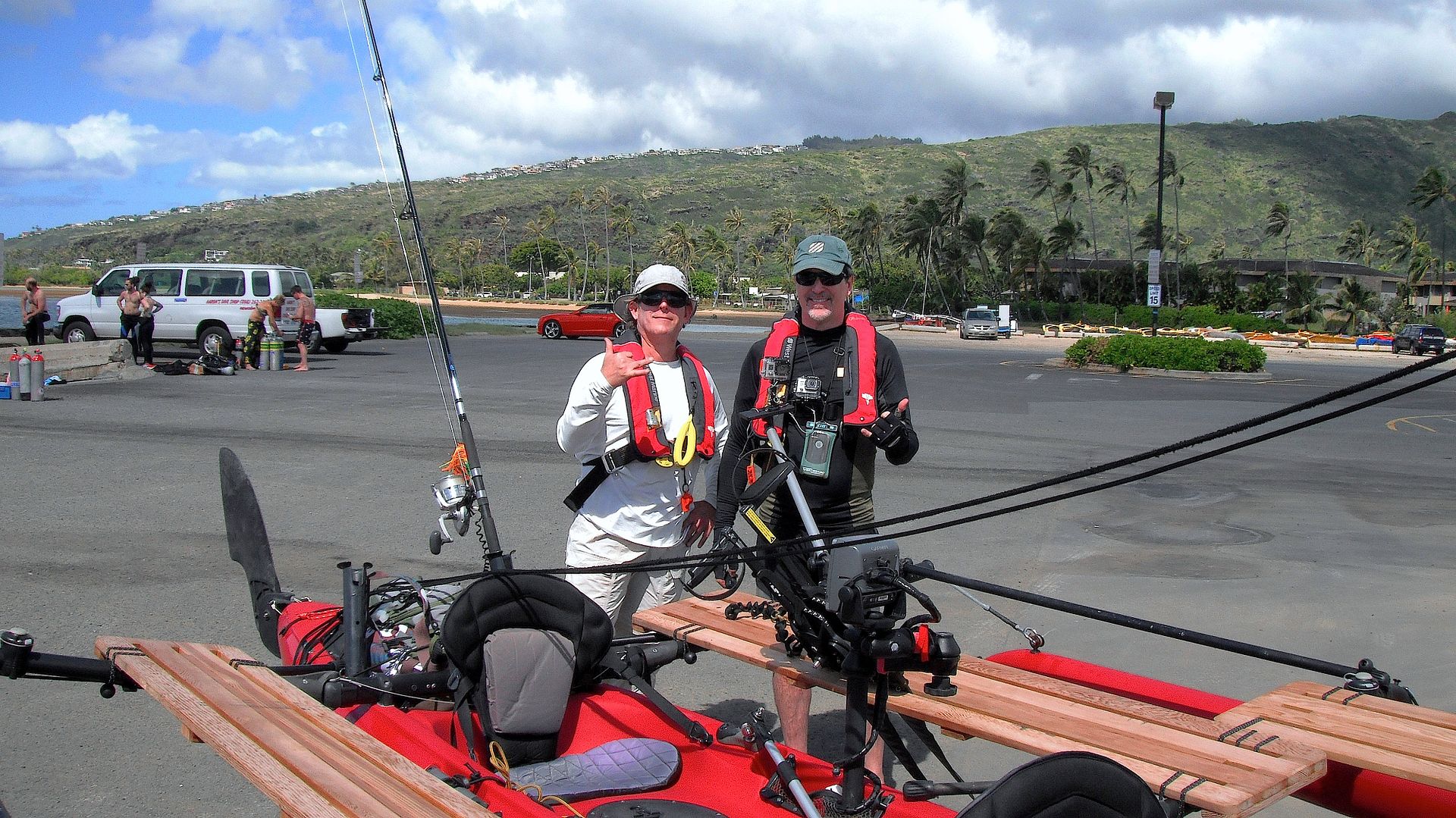 Batman kindly agreed to be our shuttle driver and cabana boy.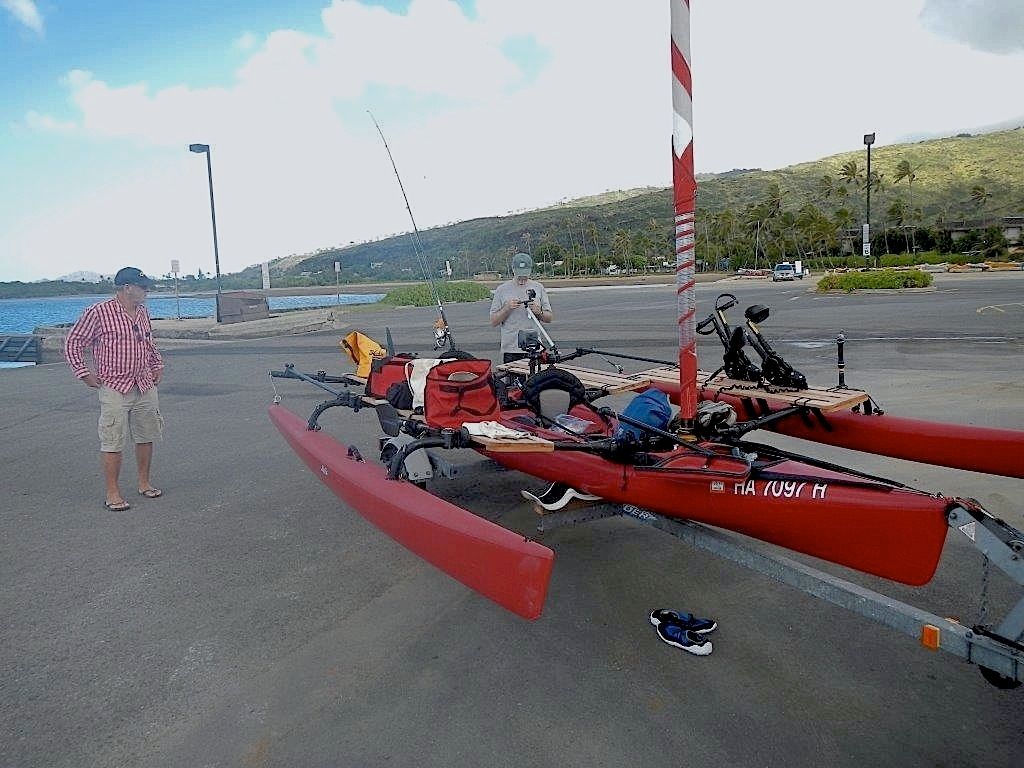 For you "deckhands" on the forum, the "TI3" is a modified Hobie Tandem Island, with an extra set of Akas which provide seating for the pilot in the rear position. The boat is usually assembled with 4 Haka benches, which create a wraparound deck, (very handy for hiking out, fishing, and moving the crew weight back while surfing).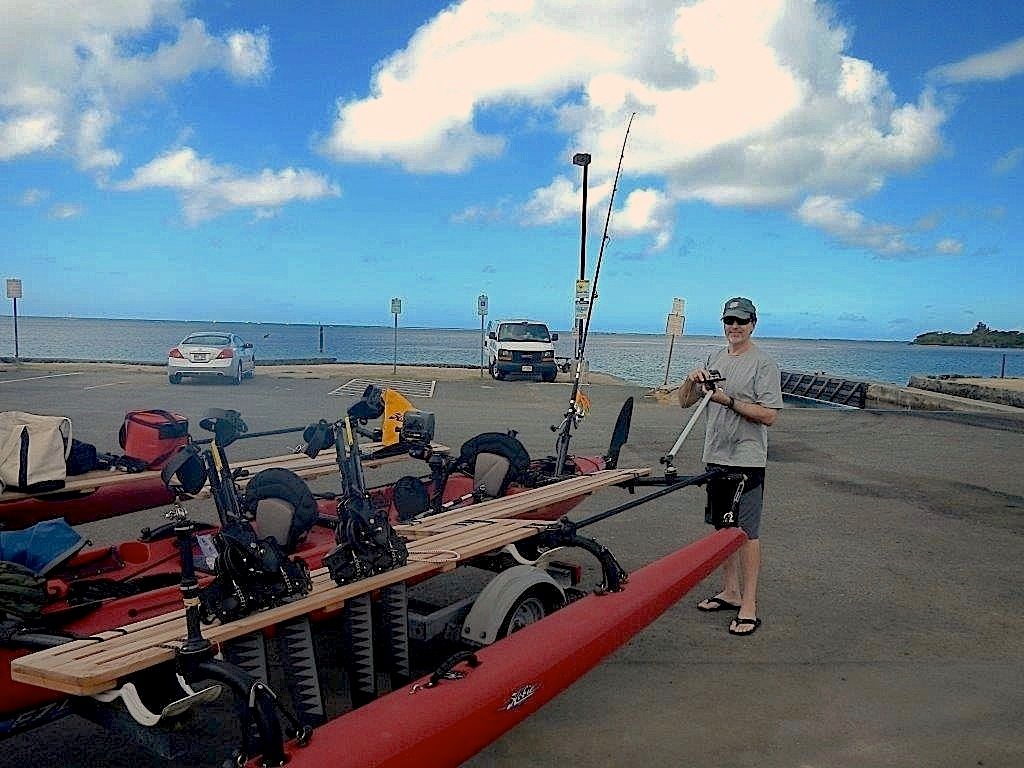 Our upwind launch site was the Hawaii Kai Boat and canoe beach. Don't think "Bikinis and Maitais" – it's a hot, trashy, rocky area, mostly used by fisherman and jetski operations. I've launched my AI there at low tide (right where the google guy is standing) and trashed my Mirage drive.
Today, we trailered the TI3 and used the ramp. (I don't want to talk about what happened right after putting her in…
)