Hey Everyone, Just wanted to stop in and say Hi, and report on this weekends Cambria Slam Down. I host this tournament and this was the second year. The grand prize was a Outback and lets just say people were really digging the transducer capability on this new boat. I will let the pictures do most of the rest of the talking.
Well that was a lot of fun got some fishing in Friday, since I pretty much knew that Saturday was gonna be hard for me to get a good amount of time on the water. Friday weather was nice and sunny, Saturday we all were wet all day... Sunday weather was nice and sunny even got a photo shoot in on Sunday. Ankle slapper waves in the morning, by 11 when I came in not so much on the slapping the ankles. The carnage shots are sure to arrive I cant wait to see them all. Glad no one was seriously hurt.
Now for the results....
Congrats Ricci on taking the big win, lots of nice fish caught and yours came out at the top.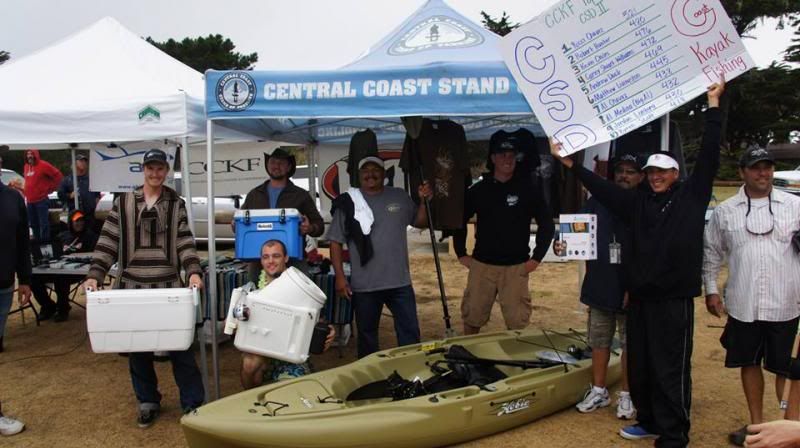 Group photo
Some more Slam Down Porn for all you, I got very little footage and really glad Fisheye Channel was there shooting for me.
The Launch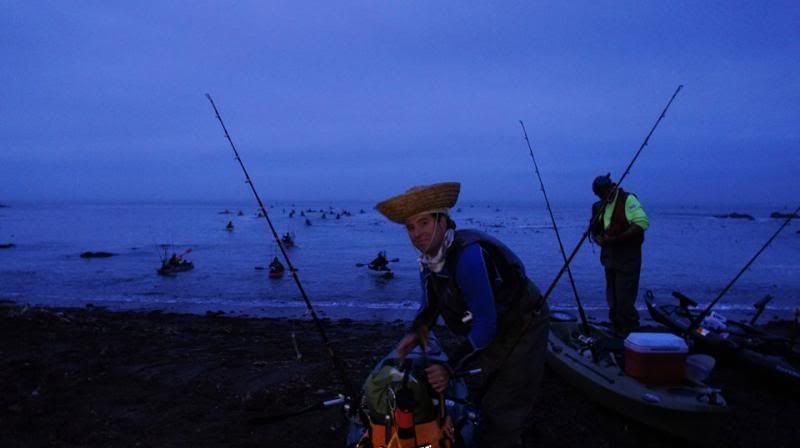 Paddling at day break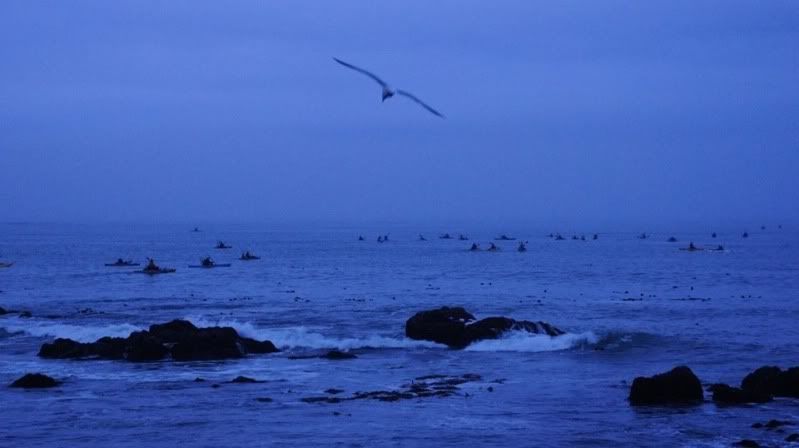 Spike and Trout and JR.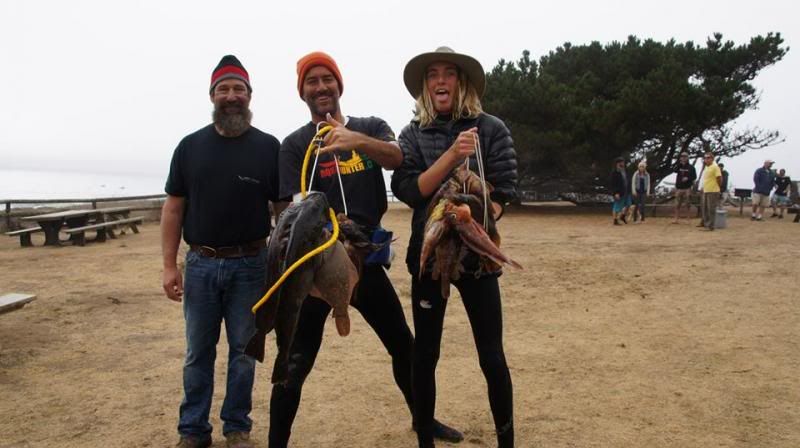 Only female angler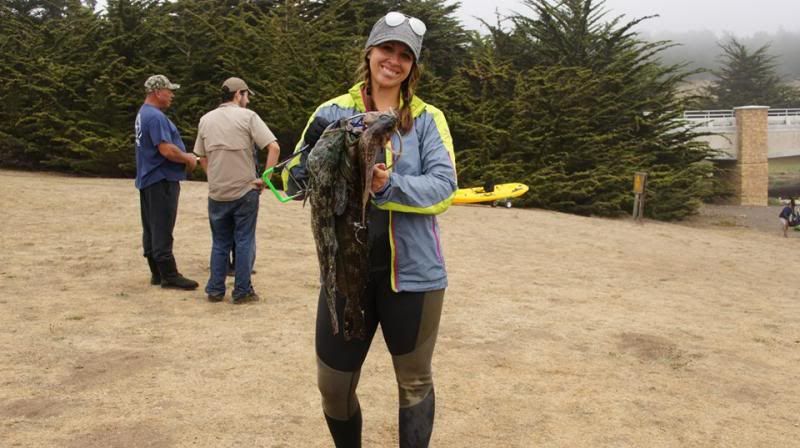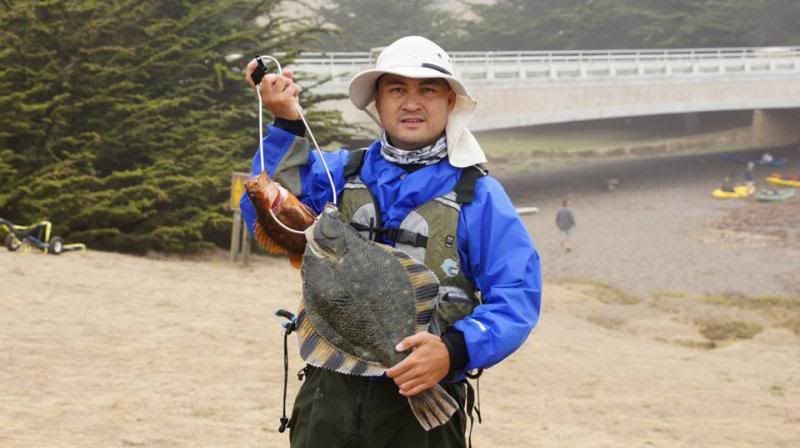 Big fish of the day, came in at 35in and 17lbs.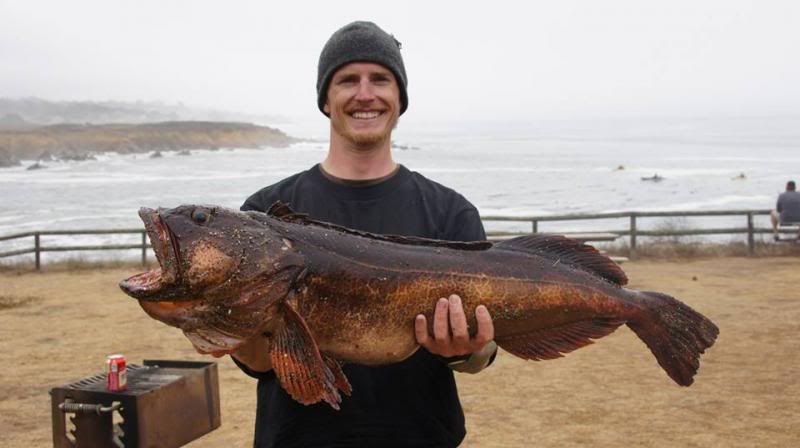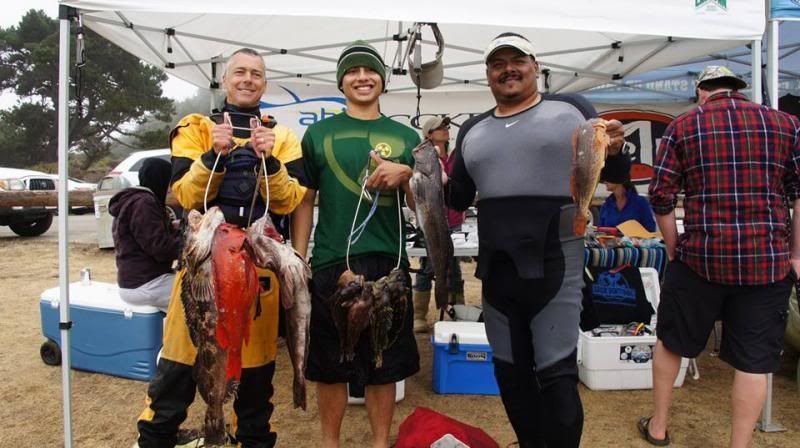 Carnage at the launch in the afternoon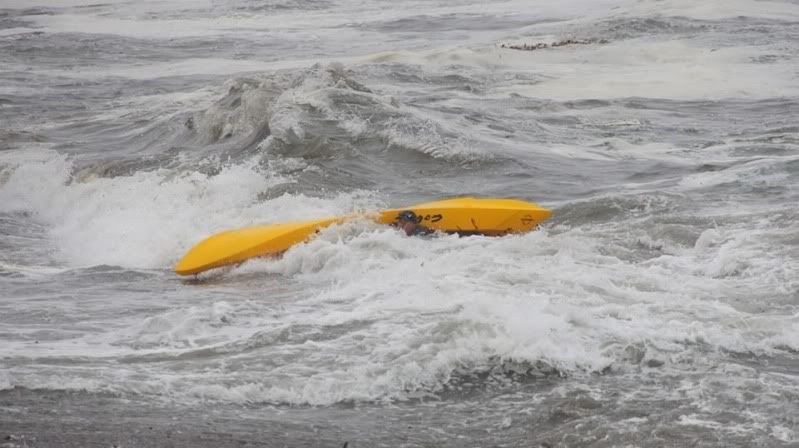 Last but not least Thanks girls for all the help between Mary, Jen, KaCee and Chi-chi, I really appreciate the help made it run nice a smooth.