Just finished Painting my Paddleboard art of my Hobie Wave, breaking thru a Wave...
...this was my first attempt painting on a board, using the Posca Paint Pens.....It was a fun little project.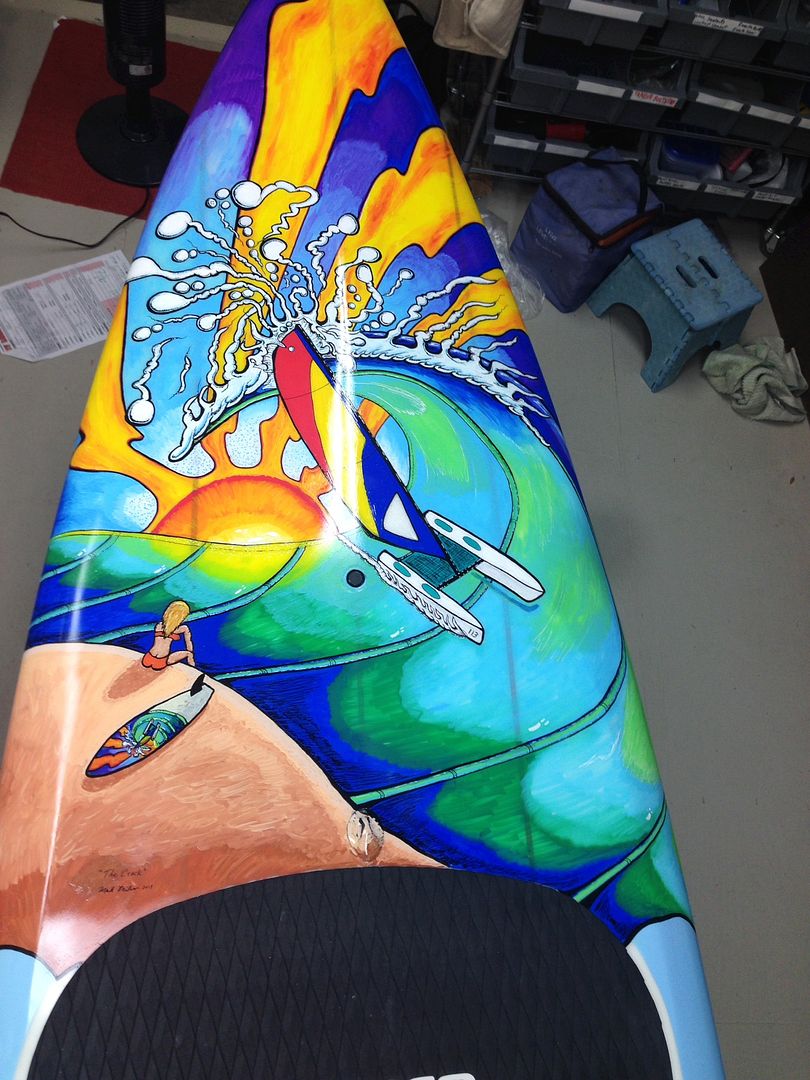 Of course the Whole Painting is about my wife's "Butt Crack" showing..
Hence the name of the painting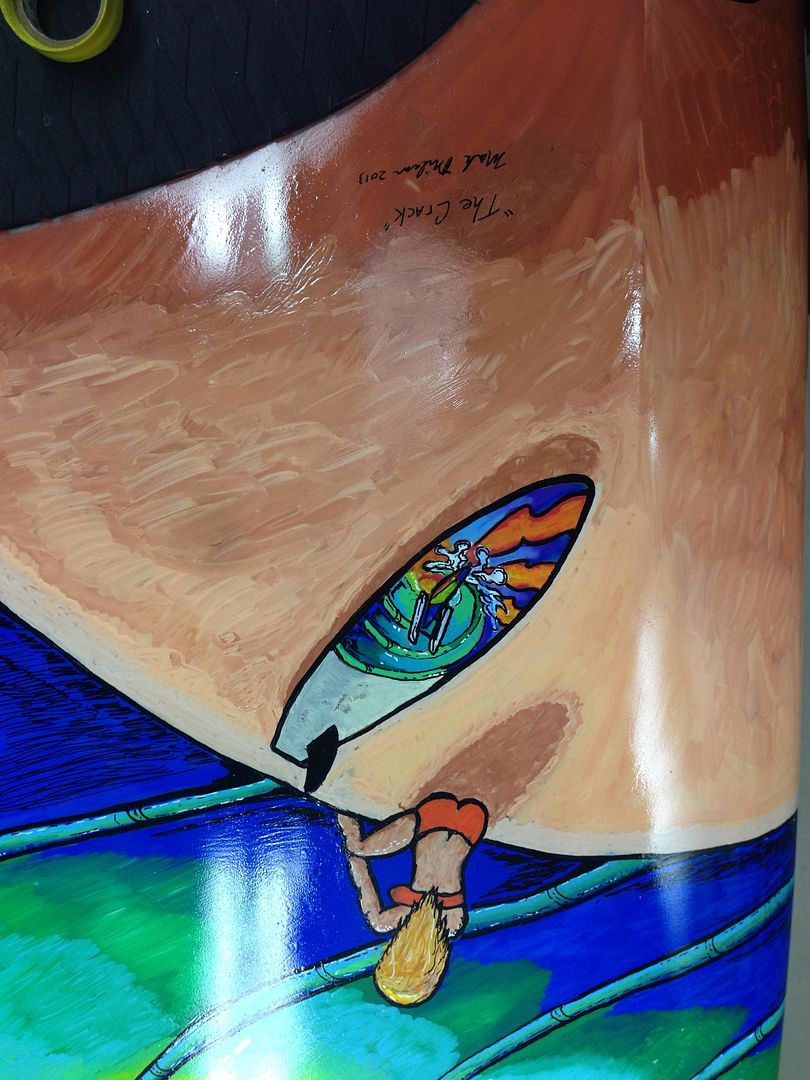 Sorry about the glare from the Shop lights...I just clear coated it tonight.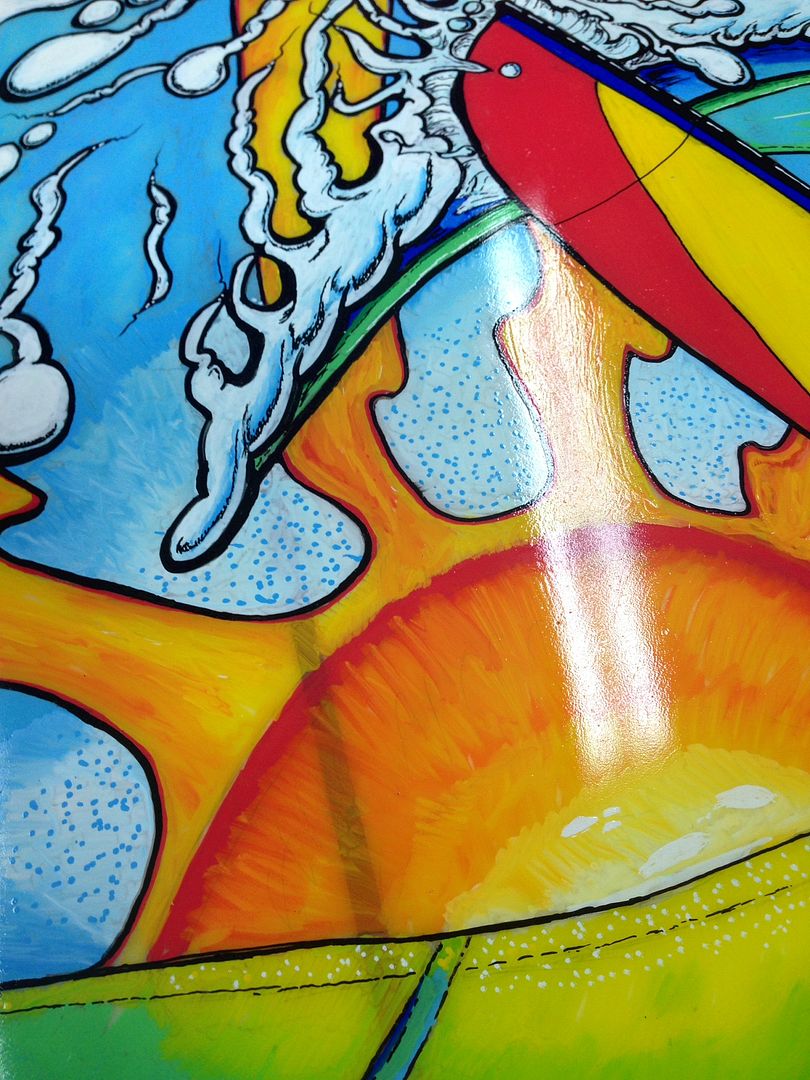 It starts out as a Blank board and I drew a sketch on it.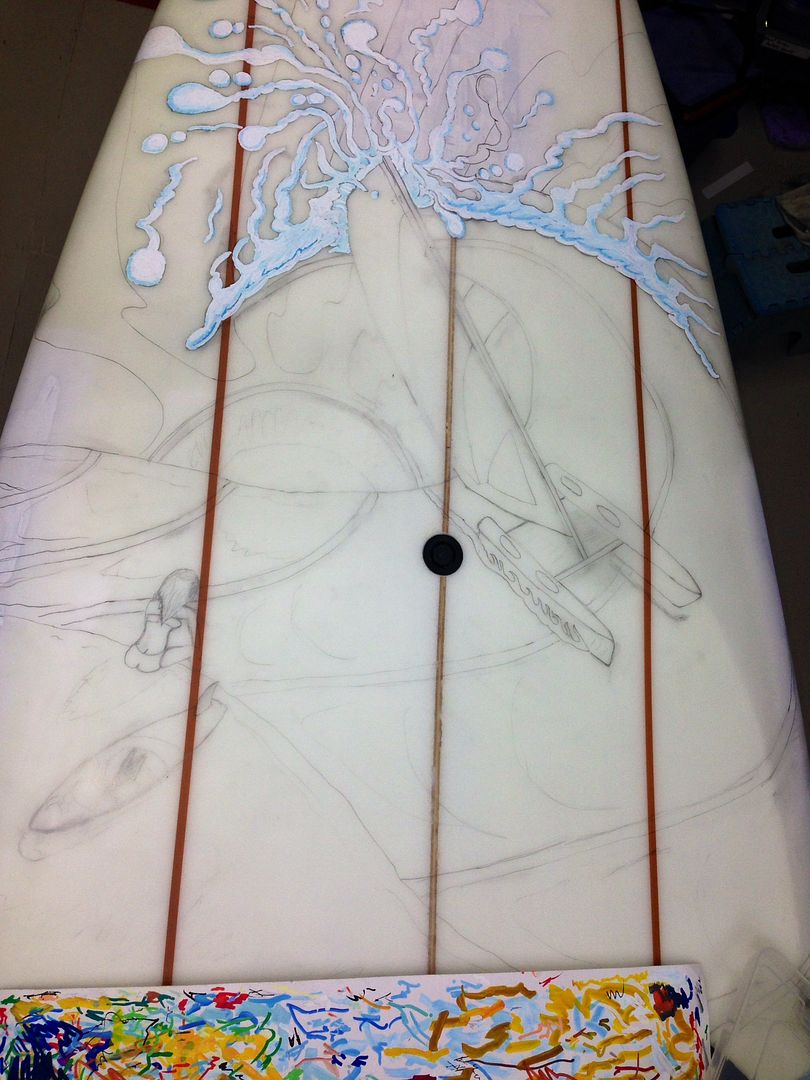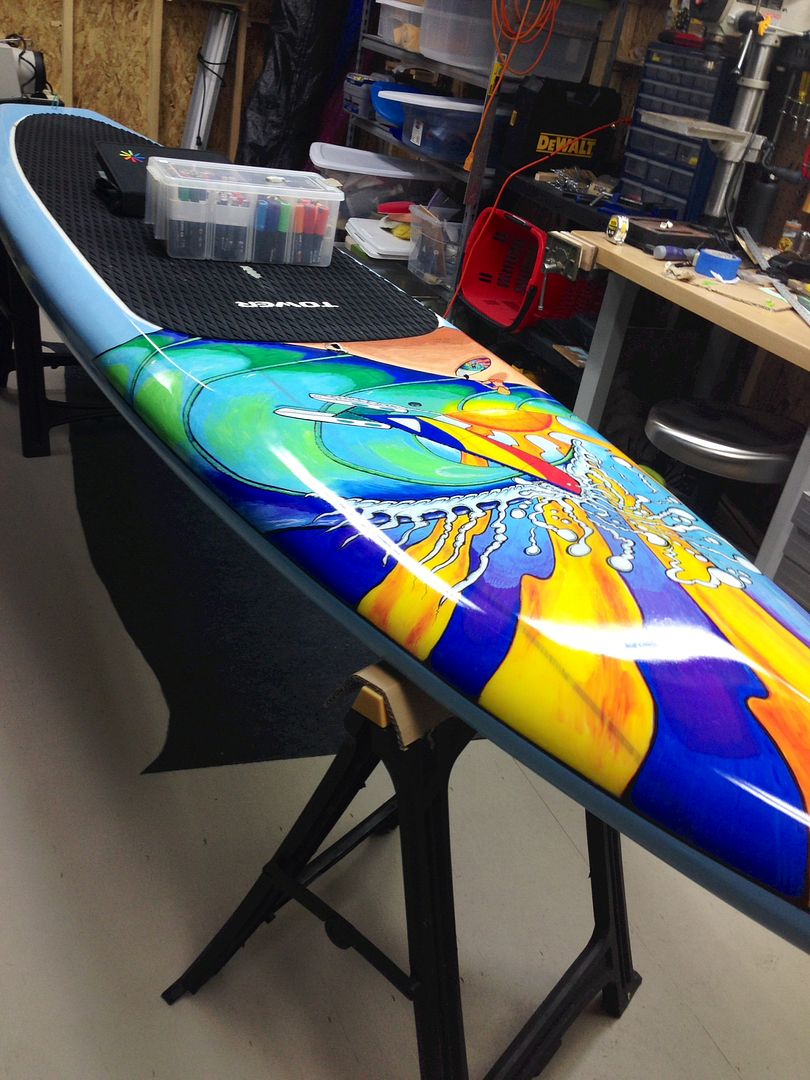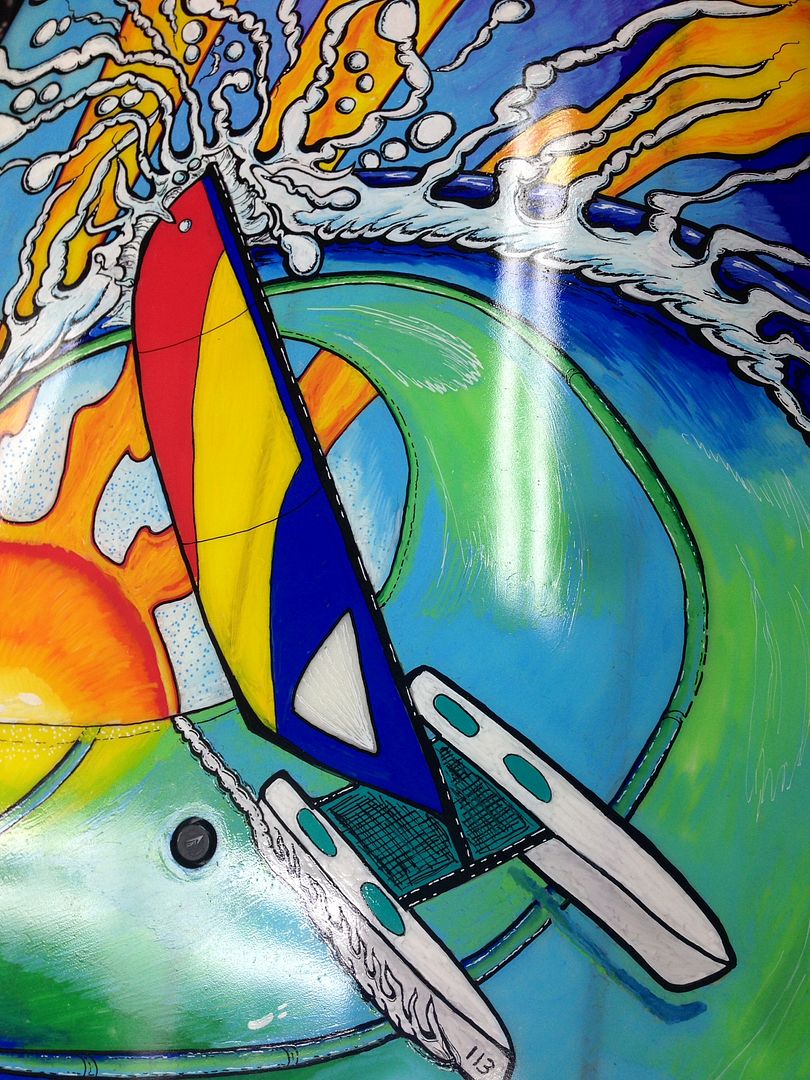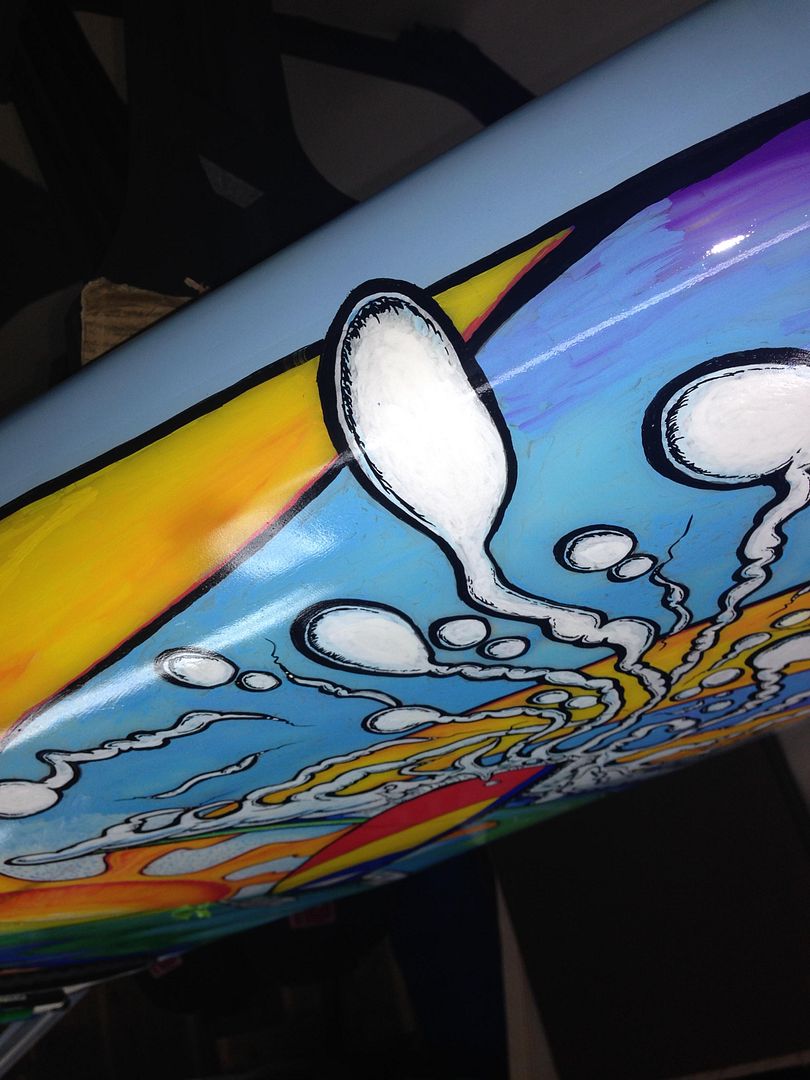 I don't know how many Wave Sailors Paddle board...but its a nice way to dress up a plain board and spread a little Wave Love around
. Those plain white Wave Rudders are just begging for something....ummmm...
Mark M.