Hobie 18 Parts for sale.
Used blue solid vinyl trampoline includes port, starboard, and aft tramp sections. Has some minor repairs. Hiking straps are in good condition. Aft lacing strip has some wear along the bolt rope. $150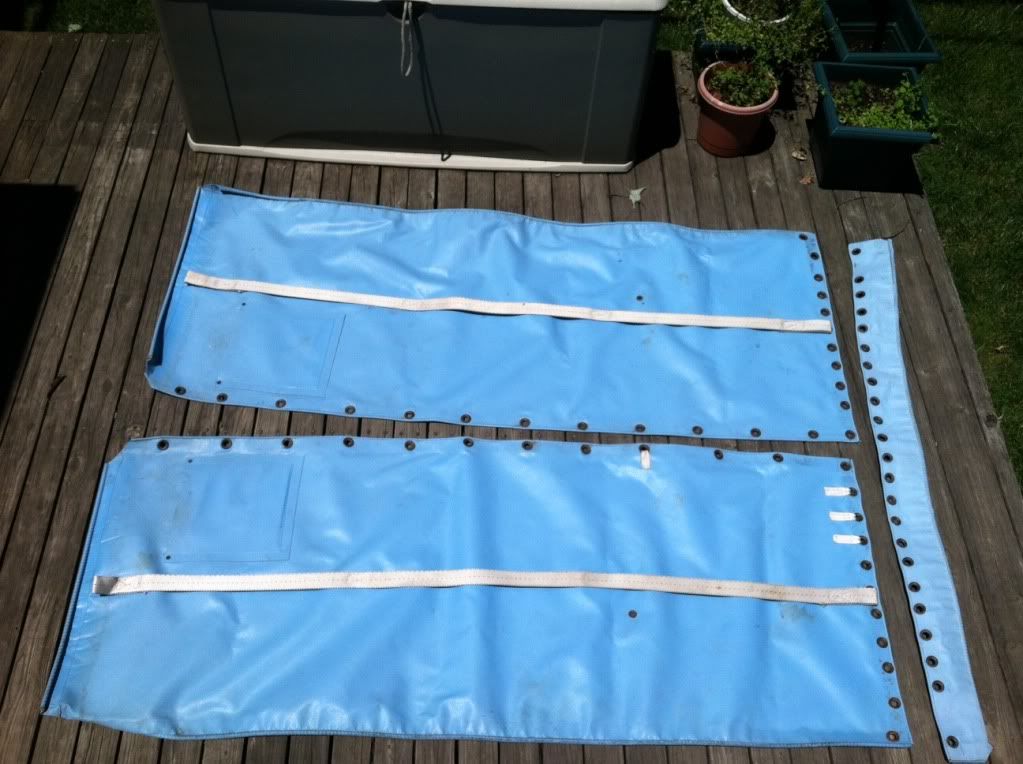 Used standing rigging, black vinyl coated with swaged end fittings. Includes two shrouds, two bridle wires, upper & lower forestay wires. $120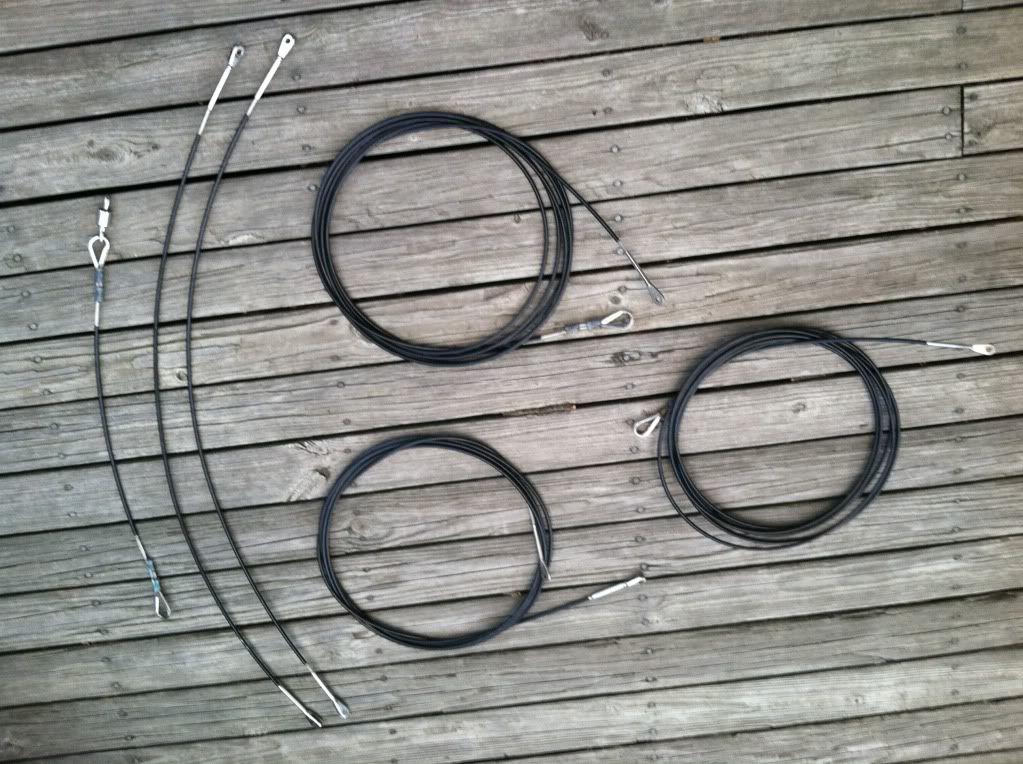 Old style (pre 1987) rudder castings. Uppers $50 each, lowers $65 each.
Shoot me a PM if interested.