10013711 wrote:
Dear Gentlemen,

I appreciate the responses and advice, but they unfortunately only validate the perception of how sensitive and prone to failure the system is. Over-engineered is the term that comes to mind. I will work with my local dealer to determine the proper weight distribution, line tension and temperature to address this.

Thanks!
1001, I believe your expectations are unrealistic. The plastic hull is known to expand or contract by as much as an inch according to ambient temperature. This in turn can be affected by water temperature. Connections to the rudder could not practically be made using "har" mechanical links (especially for the TI with its double steering stations) and even then this changing of hull length would still be an issue.
I believe (and with about 250 trips so far under my TI's belt) that the system is not over-engineered, but practical and logical, and once adjusted according to the advice given here and by your dealerr, is trouble-free.
As regarding weight distribution.. this is simple really:- in the water, we have drag, up above we have forward force. The obvious tendency is for the bow to drop into the bow wave (even without additional sails etc)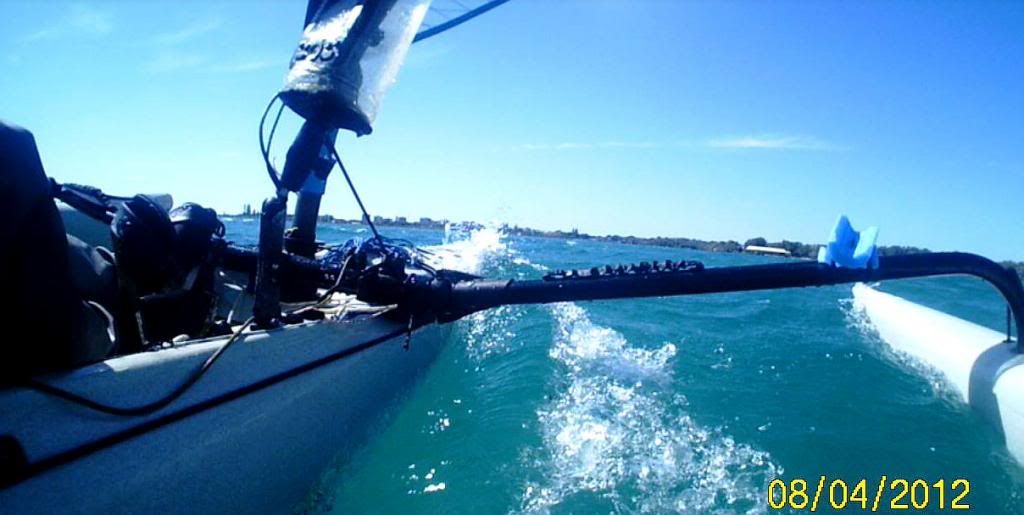 ,
so moving weight aft will tend tokeep the bow higher (and colaterally lighten the tiller load).
Overall, I believe the Islands are an excellent compromise between performance, versatility and fun, and I can't think of any major changes needed, but maybe I am not fussy enough....
_________________
Tony Stott
2012 Tandem Island "SIC EM"