I've been working on reinforcing the hulls on my 1985 redline 18 and figured I'd share with the forum. As many folks know, the mid '80s H18s are known for having issues with hull failure. The hulls have a tendency to crack near the front crossbar where the deck meets the hull. When this happens the side of the hull can buckle and fail. I figured some preventative work couldn't hurt as the boat is getting up there in age.
The objective is to reinforce the bond between the inside of the hull and the inside of the deck. I chose to use epoxy resin and carbon fiber cloth. Before the carbon can be laminated to the hull surface, a large glob of red glue must be ground down and the hull seam filled with resin to form a fillet for the carbon cloth. I chose to completely disassemble the boat so that the hulls could be flipped and positioned as necessary. I also removed the access port assemblies to allow as much room for working as possible.
Here is the red glob of glue that needs to be ground down. I used a rotary tool with a coarse sanding drum.
After sanding the glue, I filled the voids along the hull seam with thickened resin. This is where having the boat apart comes in handy as you can position the seam as the low point and let gravity create your fillet.
Then the rotary tool and coarse sand paper were used to grind everything fair. This process creates a huge amount of dust, so a dust mask and shop vac are necessary. A mirror is used to see areas hidden behind the crossbar saddle.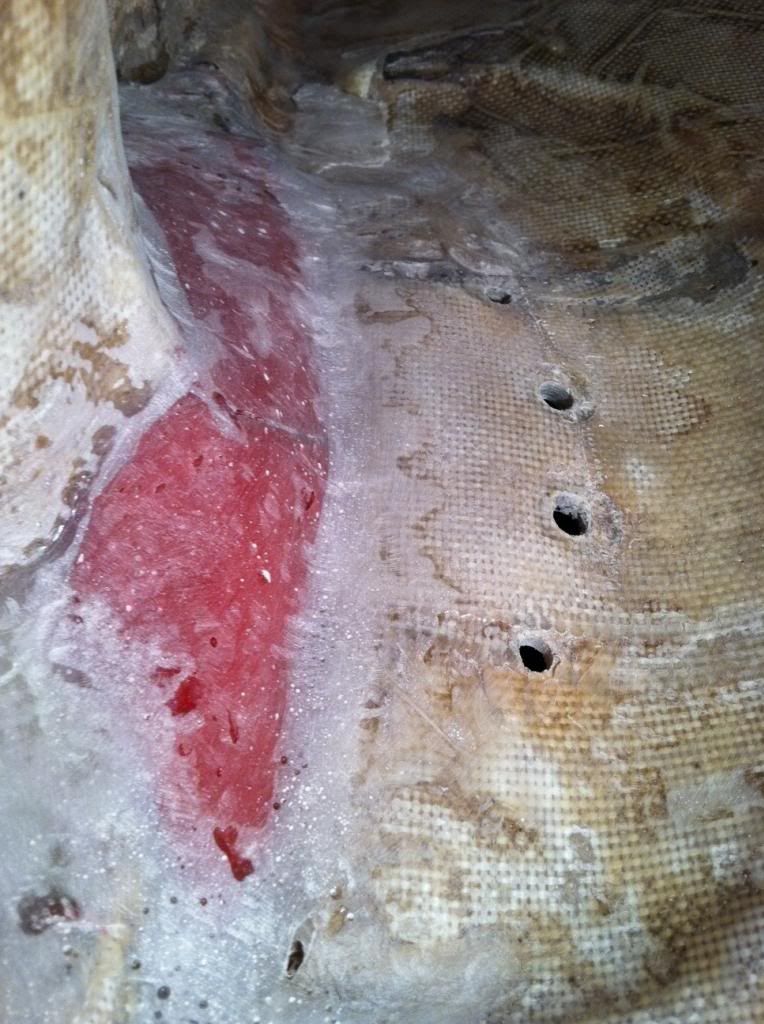 After creating a smooth fillet, the surfaces are thoroughly sanded and wiped with acetone. FIrst I laminated three plys of 6" wide tape, 10" long and each ply was overlapped by 3". First I wet out the carbon with resin on a sheet of wood. I painted a thin layer of epoxy inside the hull, and then carefully placed the plys inside the hull and removed all pleats and voids with a brush. Excess resin was pulled out of the cloth with the brush as well.
The carbon wraps around the hull and extends onto the deck several inches.
I then laminated several larger plys over top of one another.
The largest outer ply is 20" x 14".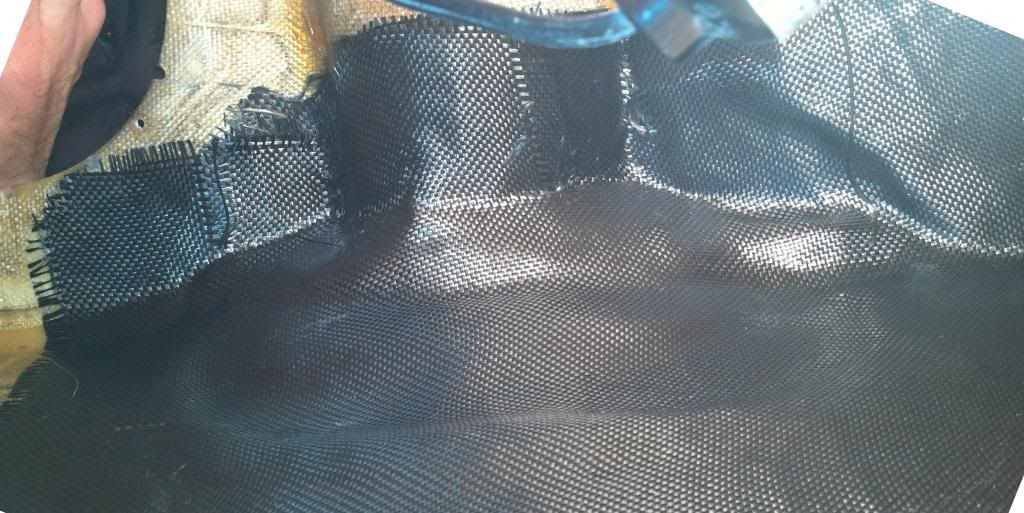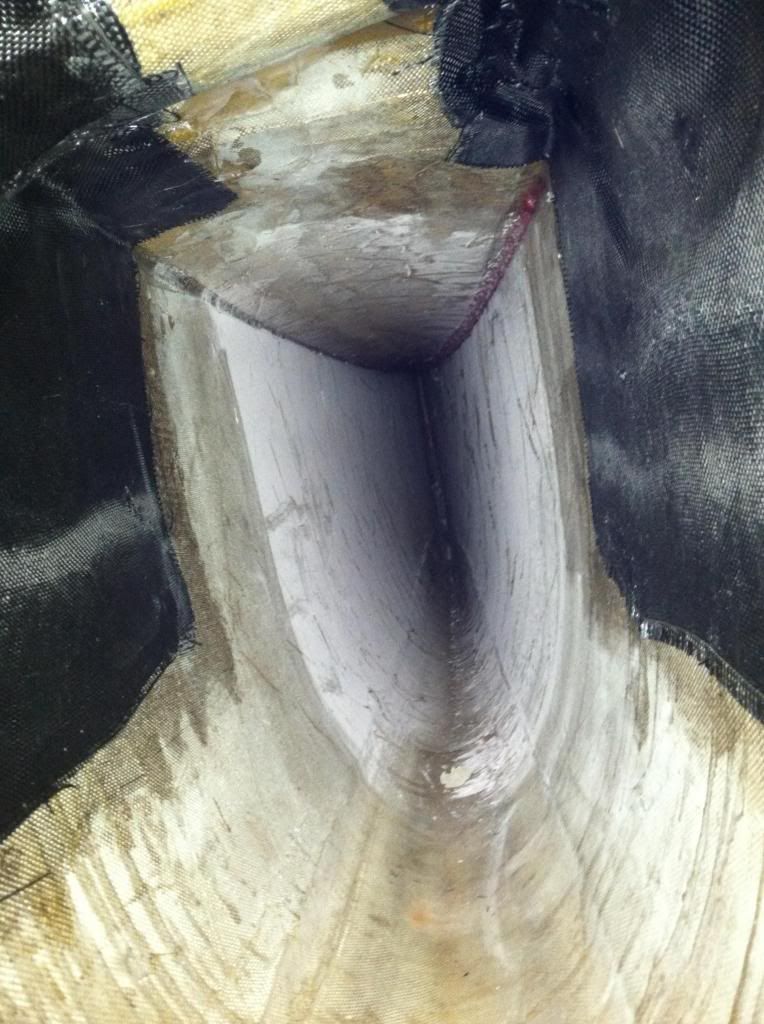 The thickness of the hull sidewall was increased by up to 1/16" in some areas (increased from 1/4" to 5/16" thick) and feels very stiff. Hopefully this reinforcement in conjunction with the updated crossbar anchor plates will keep these hulls going. I am also looking into adding stringers to the interior hull sidewalls.
Hope this helps anyone considering taking on this project.
sm