Wow! Check Out This GPS Marine & Lake Chart App for Tablets
I recently purchased a Samsung Galaxy Tab 3 tablet (Costco, ca $229). It is a 7" Android tablet. You could say it is a smart phone w/o the phone—just smart. A great feature of many tablets is that they have an on-board GPS. Here is a 2-min YouTube video where I describe that tablet:
https://www.youtube.com/watch?v=C1KoEGQ4yd4
Couple the tablet GPS with a compass app, and you have a compass. I'm not big on compasses, but it works. The app that I was very interested in was
Navionics Marine&Lakes: USA HD
. Rather expensive at $49. However, it is no ordinary app. This is an app that works with your GPS and provides a good coastal chart for all of the USA, as well as good charting info on the larger lakes around the US. The coastal chart is better than Garmin's Blue Chart G2, which retails at about $160 and sells at Amazon for $106.
Navionics M&L app is designed for tablets. In addition to the good coastal charting, you can easily lay out a route to follow—your GPS shows your location on the chart—and it can set up a track so you can see how well you followed the route in reaching your destination. In no way is this app as capable as a dedicated GPS, like a Garmin 78 w/ the Blue Chart G2 chip, but that setup costs upwards of $350 or more. This app is easy to operate and provides good results. A major advantage of a tablet over any handheld GPS (& most smartphones) is its huge screen.
The 7" Galaxy Tab 3 screen is 9 times larger than a Garmin 78 GPS screen.
Here is a 6 min video I produced to illustrate the app. If you can't see the YouTube video below, here is the direct link:
https://www.youtube.com/watch?v=Ad_tsgHFMRI
[youtube]https://www.youtube.com/watch?v=Ad_tsgHFMRI[/youtube]
These are some screen shots of the Navionics app on the Galaxy tablet . There are coastal areas, as well as a lake.
Everglades National Park, Florida Bay near Flamingo--I'm impressed with the detail, but it is capable of showing

much more detail

as you bore in still further.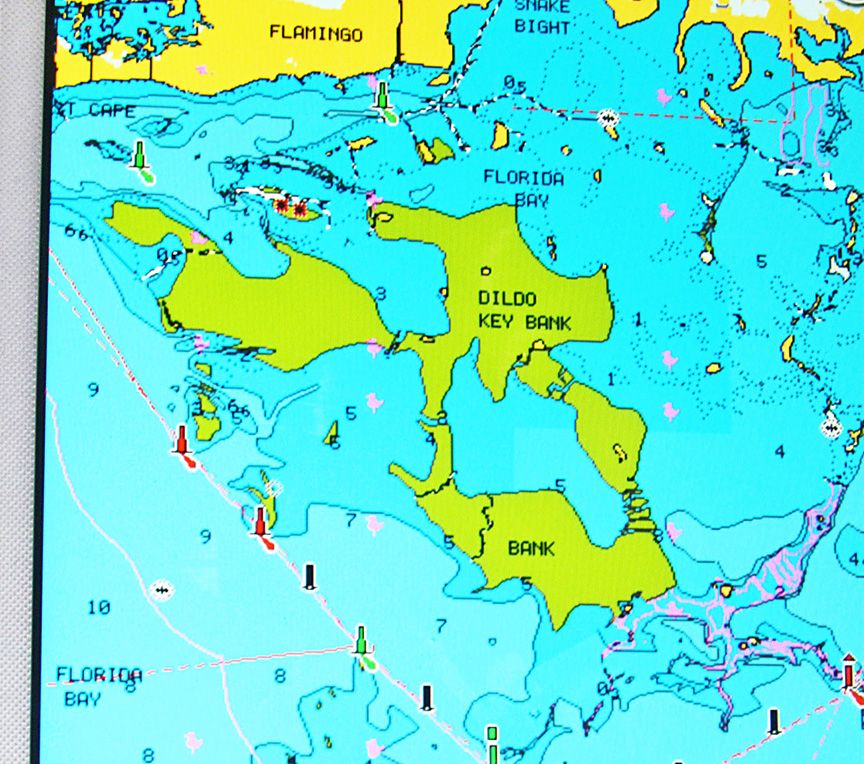 Tarr Inlet at the northernmost reaches of Glacier Bay National Park in Alaska. I was interested in this area, because we camped here one night across from beautiful Marjorie Glacier.
Portion of Jackson Lake near Signal Mountain, Grand Teton National Park
Hawaii is included. This is the Pearl Harbor area. Again, the app can show much more detail as you expand the view.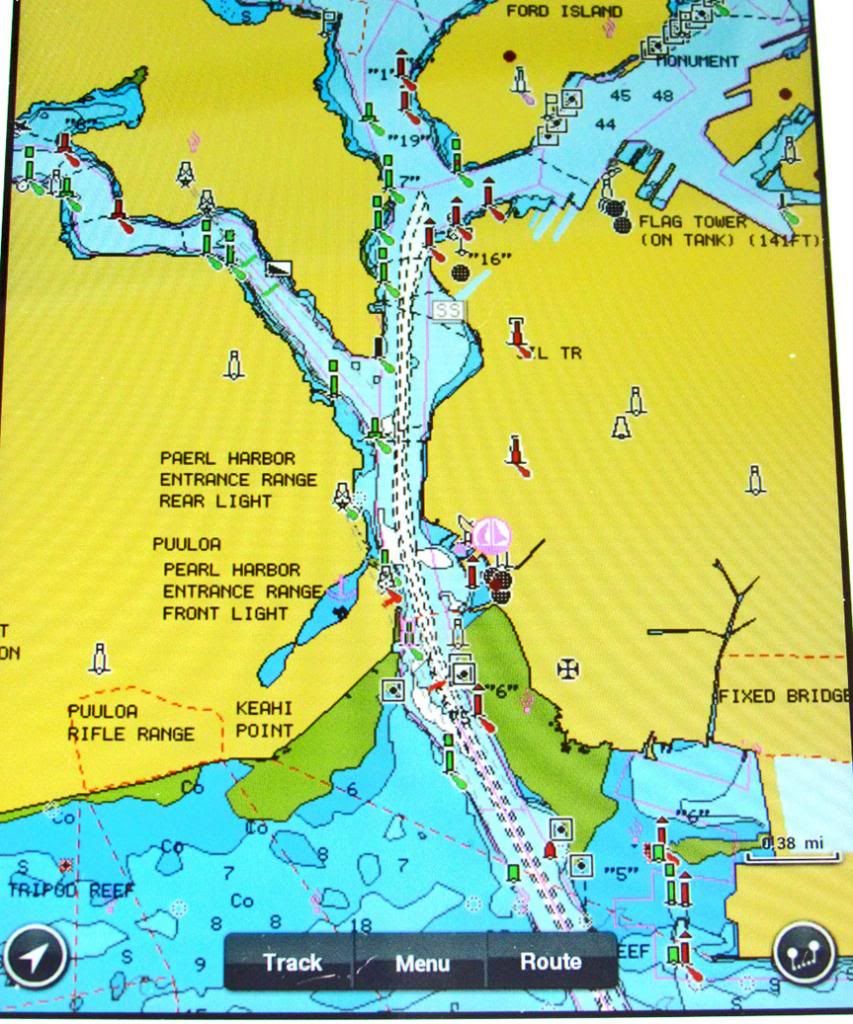 Keith
NOHUHU--I think the iPad version is "inavx" ,
http://www.inavx.com
It is very capable, but expensive with all the add-ons. I recommend putting your iPad in a large Drypak bag before taking it on the water--no sense proving that it is not waterproof.