Fishing in the winter can be tough and timing your trips between fronts is an important factor. The timing of this trip just happened upon a fine Saturday morning. Despite the windy conditions it was possible to fish protected shorelines and marsh drains with success. Redfish were located on shallow oyster reefs and hitting almost anything except top water lures.
This picture says, without saying, "This is why many of us enjoy kayak fishing."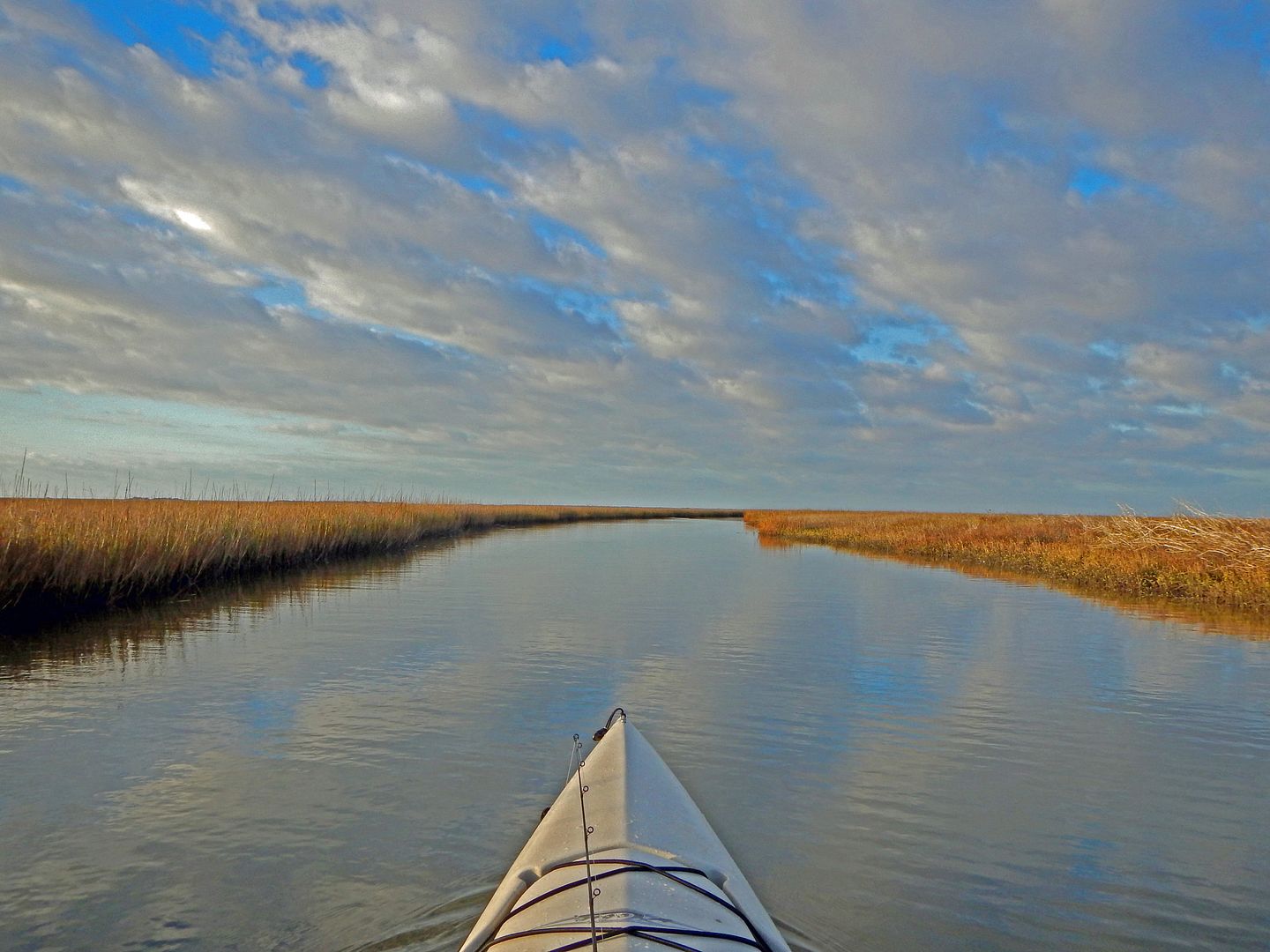 Catch me if you can.
Doubled up! While reeling in one fish another 2 were following closely within 5ft of the kayak. A quick cast using another rod secured the 2nd fish. These fish were taken on a shallow flat next to the shoreline, you could see their wakes clearly from 100 yards away.
Brad V with some a slot fish. Throughout the day he caught some oversized fish to 30-31"
29" Redfish, pic by Brad V. 22 fish released, 6 taken. Ready to go again!