This is what i use to raise my mast on my H20 easily. 2 People, both walk the mast backwards, all shrouds and traps connected but free and clear of any snags. The rear person props the mast up onto the mast holder thats about 8 ish feet in the air ( 7 paces rear of rear crossbar and centered in my case ) while the person in front pins the mast step. At this point both people can walk away, its not going anywhere. using a 6' gin pole strapped to base of mast with 2 rings to quick clip the forestay to one side and the winch clip to the other, one person hops up on tramp and guides it straight up the center - not lifting at all, while helper winches to get that mast straight up. Once there, the person on tramp can hold up mast with one hand while the helper at the winch pins the forestay. Its a 5 min process tops...... and thats with a 31' tall mast that raised and lowered cocked @ 90* sideways
Built this using a speaker stand ( holds 150lb all day ) and some creative PVC parts covered with swimming pool JUMBO fun noodle that wont mar the mast....... Field goal ??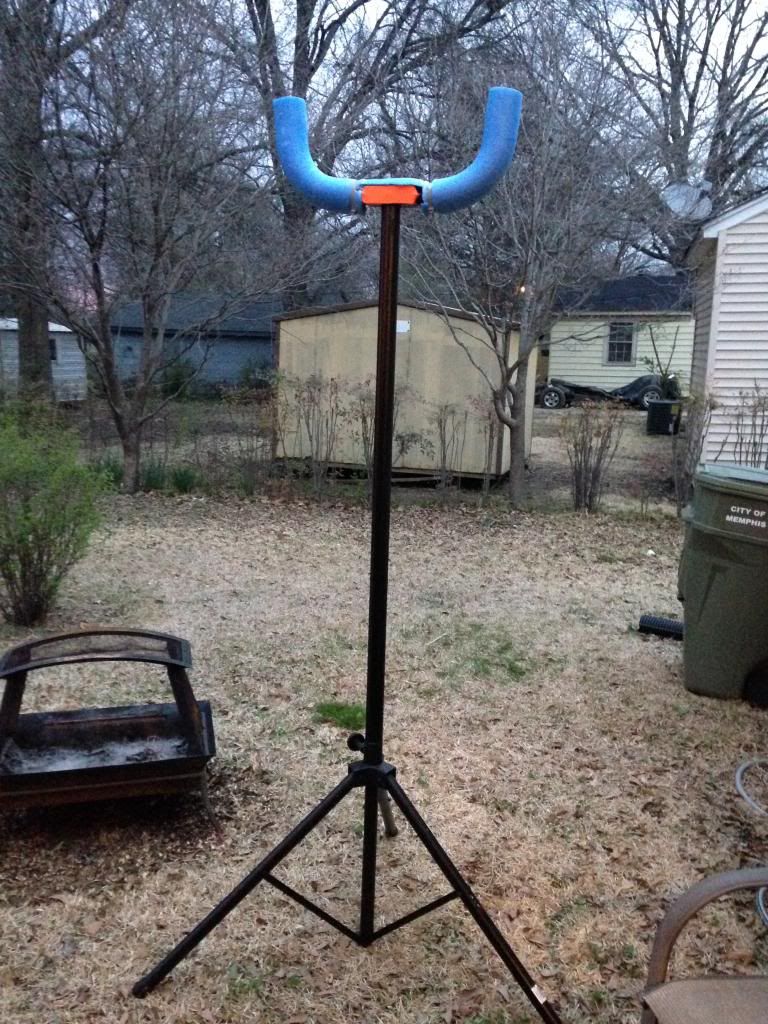 _________________
Tim Grover
Memphis, TN fleet 134
Hobie 16, 18 and 20! Basses are covered!